How Would You Like to be a Guest on The Knife Junkie Podcast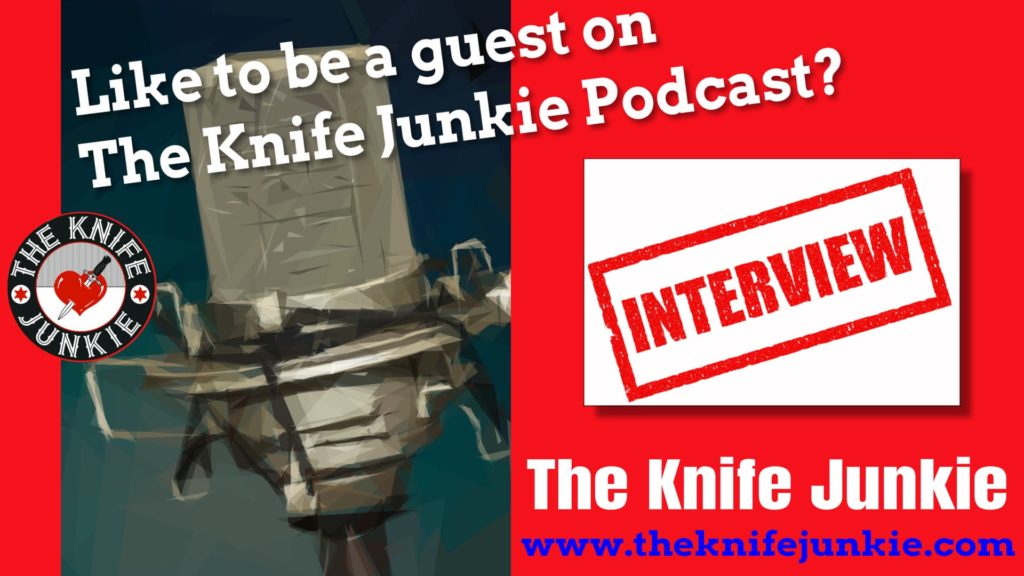 The Knife Junkie is always on the lookout for knife collectors and knife lovers to join him on The Knife Junkie Podcast.
If you're a knife collector, maker, manufacturer, knife club officer or member, knife show organizer or promoter, knife company representative, knife re-seller or just love knives, we'd love to interview you for an upcoming episode.
Whether it's talking to collectors about their knife collections and how they got started to interviewing knife show organizers/promoters about upcoming shows, to knife makers, manufacturers and knife companies, The Knife Junkie is your source of knife news and entertainment — and we want you to be a part of the show.
Just fill out the info below with the reason(s) you want to be on the show and the main topic area(s) you'd like to discuss, as well as some logistical stuff, and we'll be in contact. Thanks for your interest in The Knife Junkie Podcast.
And if you have any questions, feel free to contact The Knife Junkie at 724-466-4487 or send an email.