Best Knives of 2021 with Stassa23 – The Knife Junkie Podcast Episode 280
Nick Matassa, better known as Stassa23 on YouTube and Instagram, joins Bob "The Knife Junkie" DeMarco on episode 280 of The Knife Junkie Podcast to discuss the best knives of 2021. Find show notes and links for this episode at https://theknifejunkie.com/280.
Nick has been reviewing knives since 2017 on YouTube as Stassa23. He calls his content "Knife Therapy," which it is, literally, as Stassa has used his knife channel to deal with the PTSD and pain from a bad work accident.
Every year Nick produces best-of-the-year videos in different price categories, highlighting the most excellent blades he's tested all year. Knives reviewed on the Stassa23 channel are put through a battery of test designed to push, not punish the knife. His reviews follow from how they perform.
You can find Stassa23 on YouTube and on Instagram. Nick was also previously featured on episode 90 of The Knife Junkie Podcast.
This week, YouTube knife reviewer Stassa23 helps me look back at the best knives of 2021. What was your favorite?
Click To Tweet
For early access to The Knife Junkie podcasts and YouTube videos, receive Knife Junkie stickers and be entered into the monthly knife drawing giveaway, join The Knife Junkie's Patreon group of awesome supporters.
Let us know what you thought about this episode. Please leave a rating and/or a review in whatever podcast player app you're listening on. Your feedback is much appreciated.
Please call the listener line at 724-466-4487 or email bob@theknifejunkie.com with any comments, feedback or suggestions on the show, and let us know who you'd like to hear interviewed on an upcoming edition of The Knife Junkie Podcast.
To listen to past episodes of the podcast, visit theknifejunkie.com/listen.
Today's podcast in sponsored in part by "The Home Doctor – Practical Medicine for Every Household," a 304-page doctor written and approved guide on how to manage most health situations when help is not on the way.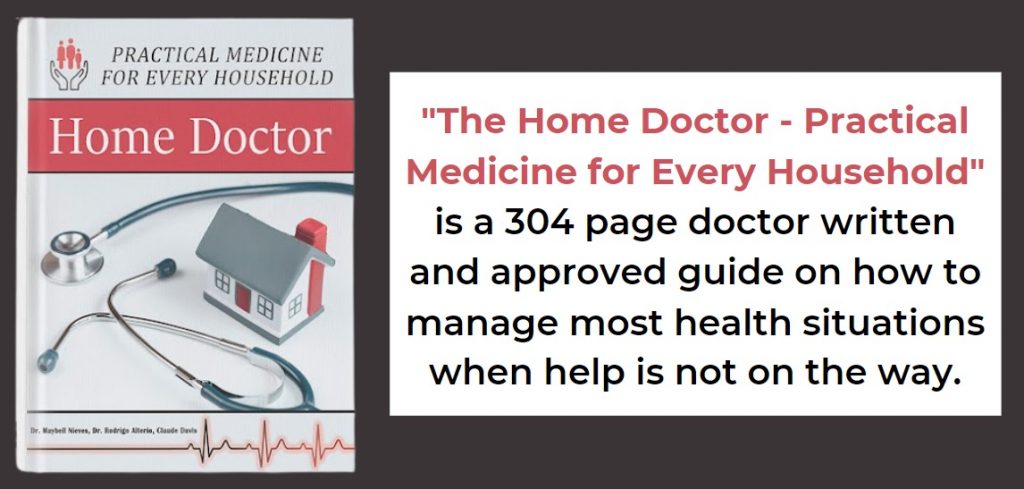 Shopping for a Knife?
Support The Knife Junkie Podcast and YouTube Channel by buying through my affiliate links
Shop on eBay
Shop on Blade HQ
Shop on Field Supply
Shop on Knives Ship Free
Podcast Hosting
Follow The Knife Junkie
Visit The Knife Junkie website
The Knife Junkie Listener Line — 724-466-4467
Email The Knife Junkie
Follow The Knife Junkie on YouTube
Follow The Knife Junkie on Instagram
Follow The Knife Junkie on Twitter
Join The Knife Junkie Facebook Group
Affiliate Disclosure
In the name of full transparency, please be aware that this website contains affiliate links and any purchases made through such links will result in a small commission for me (at no extra cost for you). If you use these links, I might be rewarded credit or a small commission of the sale. If you don't want to use these links, no problem. But know that I truly do appreciate your support.