Broadcasting from Blade Show 2022 – The Knife Junkie Podcast (Episode 322)
Bob "The Knife Junkie" DeMarco has a special show this week (episode 322 of The Knife Junkie Podcast) — Bob is broadcasting from Blade Show 2022 in Atlanta, Ga. with his thoughts of the first day of the show, along with several special interviews from the floor of the Cobb Galleria.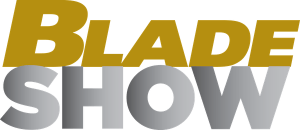 In addition to highlighting his experiences on day one of the show, Bob also had a chance to speak with:
Bob will share highlights and observations from day two of the show on this week's mid-week supplemental episode on Wednesday, June 8.
The next Blade Show is Blade Show West (Oct. 7-8) in Salt Lake City City.
I'm at Blade Show 2022 and strolling the Cobb Galleria floor and seeing some amazing knives, as well as the opportunity to catch up with knife friends and knife makers. Listen to my thoughts from Day one of the show as well as…
Click To Tweet
Read Full Transcript
Automated Transcript
Broadcasting from Blade Show 2022
The Knife Junkie Podcast (Episode #322)
Welcome to the Knife Junkie podcast.
The place for blade lovers to hear from the knife makers, manufacturers and reviewers that make the knife world go round.
I'm Bob DeMarco and coming up on this show, Blade Show 2022. Welcome to the Nice Junkie podcast.
Your weekly dose of knife news and information about knives and knife collecting.
Here's your host, Bob the knife junkie, DeMarco.
It's the morning of the last dance Late Show, and it's been a whirlwind for me.
I'm gonna be staying here this last day.
00:35
Didn't do that last year and just see how it goes down in the end.
There's going to be some awards.
There are going to be some knives that I have to buy because, well, you'll see why in a minute.
And I just look forward to going back in there, circulating and meeting some more people.
That's really what this whole show has been about.
It's a cliche when you hear people say.
Blade show is all about the people.
00:59
Last year.
For me a lot was meeting the people, but a lot was also toggling the knives, but this year.
Last yesterday, which was Saturday, I had the full 9 hours there and it took me 9 hours to get from one end to the room.
1 corner of the room to the far corner of the room because I was talking to so many people you might not know this about me, but I do like to talk and I met a lot of people that I've never met before and I had a chance to catch up with a lot of people that have been on the show.
A great thing about this year is that a lot of YouTube reviewers, the people I call trusted voices were there and I got to meet them finally and man that was great.
I got to meet Jared and Cara Nieve OCD for EDC.
Bam a knife guy stasa lefty, people, Richie and Lindy people I've met on the show but got to shake their hands hang out and share stories.
01:55
It was a great great time.
So yes it was about the people.
But now I'm starting to wonder if I got one knife for myself.
So far I'm going back for a couple of hours.
Who knows something might happen there but I got one knife yesterday.
And I thought Bob, are you slipping?
Are you slipping?
02:10
You're in a room full of like the world's greatest night makers and knives and you're only walking out with one.
But, uh, I did go to the show thinking I'm not going to buy anything.
I even told my wife that she said sure about.
But it's it's almost coming to pass.
Is it discipline?
I don't know if it's disciplined.
I think what it is is I showed up late.
02:35
I showed up on Saturday night on Friday and a lot of the things that would have tempted me into irresponsible purchases were gone like the Konig areas were all gone by at least the time I got by the booth on Saturday.
And the only thing that was left was an option.
Areas that was.
Fully dressed in absolute milled perfection and beauty, and it was on auction and you should see how much people were willing to spend for this damn thing.
It was beautiful.
And since I I had no option, no chance of getting it, Conan areas or several other knives like the ad 22, I'm sure that was gone on Friday.
The new demco knife.
03:19
I just didn't feel that temptation.
I have a lot of knives that I want, but yeah, so I think maybe a little bit of discipline.
Maybe the night Jackie and I only refer to myself in third person when it's important.
I think maybe the night Junkie has gained a little discipline through this whole exercise.
Probably not OK if you want to help support the show and support we do here you can join us on Patreon and you can become a member by scanning the QR code here and just going to the jockey.com/patreon and signing up for the different different levels of support I have to say a big thank you to my
patrons because their support help you get here and that's that's what it's all about and I'm bringing some of this stuff to you, so it's much appreciated.
If you're interested, go to the knife junkie.com Patreon and sign up again.
04:10
That's the knife junkie.com/patreon the get Upside app is your way to get cash back on your gas purchases.
Get upside is an app you put on your smartphone, and whenever you need to get gas, search your area for savings.
Claim your discount, fill up your tank and then take a picture of the receipt with your phone and that's it.
You've just got cash back.
Visit the life junkie.com/save on gas to get the app and start saving again.
That's the knife.
Cookie.com save on gas.
04:39
On the state of the collection today, I don't have much show, but I wanted to start with this.
This is the cube flash that I brought with me.
I know that on the last show I was talking about what am I going to bring?
What am I going to bring?
This is what I ended up bringing this excellently.
Smooth D2 cube and I found out that they're doing some really great OEM work for some of our trusted voices who are making their own knives.
Kuby is just man.
05:05
They are a great knife company and they seem to be doing really good OEM.
Work now for people too, so this is the knife I bonded with over this trip and I'll be keeping this in the collection so I really like the Scooby.
Just wanted to mention that so I said I got one note for myself.
That's not exactly accurate.
Well it's accurate in that I got it for myself.
I got three other knives.
I got them from my wives and daughters from an interesting company that I want to support.
05:31
Called the Brighton Blades.
Now Brighton Blades Christine of women carry knives introduced me to this brand.
I'm on the floor of blade show and it's a woman owned brand and they're really looking to bring women into the EDC and the knife market and is started by a woman or a couple of women.
I'm not sure from Fox Knives America who profiled and started this bright and blades, and I saw them.
They have a number of different blades, some that come in little wallets and stuff.
Really convenient for women to carry in purses and bags and stuff, but I saw these little.
These little keychain carabiner knives, and I thought you know I need one for my 7 year old.
06:16
My 11 year old and my wife, the seven year old hers will have to wait the 11 year old.
She can handle it.
She likes the peace symbol so I got that from him and then for my wife so these little little knives are pretty cool.
They have a blade length of 1.6 inches and it's high polished 8 CR 13 MOV.
The greatest deal in the world but for a little teaching.
Really good actually.
I was expecting to see an unlisted steel on this so it's nice to know it's 8 CR 13 MOV.
06:49
It's an aluminum handle with a little carabiner and such.
The company is based out of Utah.
This was made in China without but each one comes with a little.
Maxim, or saying this one, says when you look at a field of dandelions, cause those are dandelions.
You can either see hundreds of weeds or thousands of wishes, and I like that that's a good, you know, that's a positive message, and that's the kind of thing my wife would see be like.
Yeah, yeah, that's good.
That's good.
07:20
She likes to remain positive.
This one.
The piece one says we look forward to a time when the power to love will replace the love to power or love of power.
Then the world will know the blessings of peace.
So nice little message.
A little uplifting message on this cute little Mary.
What's the last one here?
07:38
Let's see.
For my youngest daughter had a little paisleys and it says if you think sunshine brings happiness then you've never danced in the rain.
And that nice.
I think that's cute.
It's nice.
I've never danced in the rain, but I, I think happiness can come anytime.
I love rainy days so I got those bright and blades for them.
07:59
Check them out.
I don't even know if how far along they are.
I should catch up with them and find out.
I don't see a website here on their packaging but Brighton, Bri GHT, end blades and check them out if you have.
If you were a woman, if you have a woman in your life it might be an interesting company to to support.
OK, next on the state of the collection.
I'm standing there.
08:24
It's a crowded blade show I'm looking around I'm talking to someone.
And then I see Fred Perrin, the French commando ****** legend, who designed these St Beat in the street, Bowie for Spyderco, and a number of other knives.
He's got some other knives coming out.
This fire code now he's a former French Foreign Legion commando, or he's a he's a French commando.
He's he's in his 70s now.
I think.
Still looks cool as hell.
08:52
Got cool hat and necklaces and each one of those necklaces could be a Garret that you can wrap around someone's neck and.
Choke him with but he is the most.
He's an interesting guy.
I went up to his table and he had his handmade stuff and then he has some stuff being made by an OEM and I was interested in the Handmaid stuff.
I've been following him for years and he's kind of one of my knife heroes.
Finally chased them down, found him at a table and I had to buy something and the they were some of them were pretty expensive, but this one is what I got.
And if this is textbook Fred Paron.
09:34
It's a little neck knife in his signature clip point.
Style here and.
He's got G10 on it sculpted and that his makers mark goes all the way through the blade, which is kind of cool.
Fits in the hand really nice and has a great angle coming off your hand when you look at it.
It lunges down and forward off your knuckle line and that's due to the his signature finger choil and this is a very kind of a French innovation here and a lot of their traditional fighting knives that are are specifically for fighting and killing are based on kitchen knives or have a similar
profile to kitchen knives where the blade.
Picasso is the guard, so you cannot run up onto the blade for us, so that's how he designs all of his things.
10:30
They either have rings that you can put your finger through so you don't lose purchase, or they have these deep finger choices there and.
Yeah, I gotta say, I'm just really thrilled to have met Fred Perrin and have a conversation with them.
I was telling Jim before we rolled here this guy.
He's got fighting and overcoming physical adversity in his blood.
He was showing me all of these crazy little increments besides knives that you can use to protect yourself.
You had a bunch of picks, you know, like the dice pick.
I like to make.
11:00
You had a bunch of those kind of things.
Maybe I'll go back and grab one of those.
But his whole game is self defense and.
You know, just kind of being a ******.
I don't know how else to put it.
He had an interesting thing that is a little plate of steel that curves up on the ends with spikes and you lace it into your boots so that when you kick.
It's even harder, so those are the kind of things that he had at his booth.
11:30
Very interesting, you know that stuff is right up my alley.
So I had to get this thing.
This is awesome.
I do have to find out today if you still hear what kind of steel this is because I just need to make sure I know how to take care of it.
It would look cool with a patina, but I think this is probably a stainless comes in a great little kayak sheep.
He makes nice kayak.
She's and.
11:53
And a dangle cord that has the.
The adjustments here built into it so you can.
Pull it like that and make it shorter and tighter around your neck.
I'll be wearing this on the plane back today because it's so small no one's gonna notice.
Just kidding, but that does sound like the kind of thing I would accidentally do I. Can't say I haven't done that.
So there it is.
That is the state of the collection.
12:21
As it stands right now, who knows what it'll be like by 2:00 PM When Blade show finally closes.
It might be a little bit more, but I will catch you up with it on Thursday night.
Knives alright, so coming up on the Night Shift Podcast I had a chance to catch up with six knife makers that I've had on the show to see how things are going on.
All of these makers were at a critical point, with a few exceptions.
When they were on the show and now I get to see them at Blade show as they blossom and it's a real privilege and it was great to catch up with each one of them stick around and check out what they have to say looking for a new knife.
How about one from Benchmade Spyderco we or Bark River?
Get that new knife and support the knife junkie channel and save money on a new knife all at the same time.
13:12
Visit our knives for sale page at www.theknifejunkie.com/knives for this week's specials.
Sure, ciliate relationships we bring you weekly night specials on great knives.
You save some money on your knife purchase and the knife junkie channel makes a small Commission.
It's a win win.
Check out the new knife specials each and every week at www.theknifejunkie.com knives.
That's the knife.
Junkie.com knives.
13:39
Like last year at Blade show, Bastinelli Creations was one of the first night booths I went by.
I'm a big fan of Bastian Cove.
He's just a great guy and I think the work he designs.
His knives are just beautiful.
They are as he calls them tactical art for sure.
So I went over to check in with him and as usual he he charmed it, was charming.
The crowd he and his cadre of French studs were charming the crowd and.
14:10
It was great to see his custom stuff so he has a lot of stuff that he has produced by Owens and then he has a lot of custom stuff and it was beautiful to check that out.
But there was one thing in particular that really.
It really got my goat.
I really loved it and it's not a knife.
Check it out, see what's it?
We're at the bastinelli booth with Passion Cove.
How you?
14:34
Beautiful show, beautiful work here.
Tell me what your.
Tell me about some of these new special projects you've been working on.
Yeah, I'll start with this this, so that is my collaboration with the work.
You know.
Ben makes some incredible slap.
Our name on it like it's a new smile and we decided to make the concept of the kydex sheath with our shoulder.
15:00
Someone like this is more discreet and easy to carry.
Different color on this one, so that's an old fashioned set for knocking someone out.
Yeah yeah we're Chattanooga design Chattanooga, Leatherworks, So what what inspired you to make that?
I love some more school stuff so it was really easy to use.
The design made by Chattanooga and put some kind of our DNA on it and make this kind of configuration very old school aspiration, that's it.
And there's something else that really unique here.
Yeah, tell me about this project.
15:33
So that is the old project we started to make.
Those like a few years back like maybe like seven or eight years in France and we decided to do that one and that is a project I have with my friend Humberto in France and because he loved the period.
Actually I made.
I mean, can I make a wallet, you know, for my period actually?
And I say yeah man, so we decided to bring back this stuff like a few years back.
And this year we decided to work with Chattanooga to put this project alive again.
So that's a wallet and a knife.
16:02
It's the smart period actually.
She's so you put the blade inside and you have.
The common one sign in that so it's really discrete, really thin when you go in someplace you have a small tool with you and everything you need.
With your whole idea, if someone asked for your wallet, yeah, you pull it out.
Yeah, that was a concept like you know, like lose some kind of set different stuff like when people say you want to want to give you want it to look like Google and you have your blades so ready to use.
Some kind of treat like this.
Very cool.
16:33
What are you excited about most this year here?
Yeah, like lots of stuff here on the table.
Lots of stuff on the table I watch like we have lots of good projects and people like incredible job around really.
After talking to me, man, thank you man.
Take care there.
He is Bastian Cove bringing back the classic soap just like from the old movies where you pull out of your back pocket.
Whack the guy over the back of the head except he's putting it in his one of his cool shoulder holsters.
17:04
So that's the kind of innovation I like to see.
All right next I spoke with Marcus Williamson.
Marcus Williamson came on Thursday night knives once and we had a very bad connection and I've always been trying to catch back up with him.
He's a South Carolina knife maker.
Who you may have seen my pocket EDC that he sent me called the Merlin a little.
A little sheepsfoot great knife.
It's one of my dedicated desk knives well.
17:30
Marcus has.
Taking advantage of his skills and he has a sharpening company mobile sharpening company and in doing that he noticed everything.
He was sharpening kitchen knives so he has embarked on making some of the most beautiful kitchen knives I saw yesterday and so check them out here with Marcus Williamson MW steelworks.
How you doing doing good?
How about yourself?
I'm doing great so how's your blades here going?
It's been great great so I've talked and showed off.
18:03
The pocket EDC Warren Clifton.
More of a sheepsfoot I guess.
Yeah the Merlin beautiful knife.
I love that and that's how I first got to know you.
But in following you on Instagram, I've started to see all these different things.
More EDC's yeah.
And also kitchen knives.
18:20
Yeah, for a second tell me a little bit about these DC's that you've been nicely well for me.
Pocket size fixed light.
Some small engine carrying your pocket.
Got a couple of new designs here that I've done for Malaysia.
And what's the what's the steel on this?
The 8670 high carbon?
Yep, so these these really caught my eye on Instagram, Melbourne Cliffs and then also these kitchen panel warnings.
18:56
You just telling me some exciting news about the EDC's when I showed up, but yeah, tell me about.
Yeah dude, I've been talking with a couple of dealers and have a couple of dealers picking those up though would be carrying those and the sharp real soon.
So is that something you can reveal right now?
Who's gonna be selling you knives or one of them is a traditional pocket knives.
He will definitely be having those, and then there's a couple other places I've talked to as well.
Very cool man.
Congratulations, now I want you to tell me about some of these here.
19:30
These kitchen knives.
He denies I have anywhere from 8 inch 6 inch shifts knives.
You're the curis then tacos.
A boning knife.
That work with a couple butcher zones to get that down and and what they want in of only knife every day.
Which led to also making them a breaking knife and then the bonus butcher.
So you go this a freaking knife breaking knife.
20:03
Basically it's little butcher between the Bony knife and the bread knife.
A little butcher uses to process most most all of the meat.
A lot of people picture big cleavers and stuff like that, but those are the two nice.
From what they tell me, they in their hands probably 89% of the day will be the Merlin that I have is a is a nice thick little knife.
Yeah it gets really thin behind the edge.
It's a great slicer, but it's a thick blade.
There's a difference between grinding a thick EDC blade and doing a kitchen knife.
20:37
Yeah, what's that change?
Been like.
It's not too bad.
I know we start with most of these are great.
30 seconds on the spine.
On Wednesday the kitchen knives and the the balding knives to go down to the 16th of this month.
Yeah.
20:55
It's it's a little bit different, but I do so many of them now that it's actually.
It takes me a minute to go back to do the EDC thicker ones that get used to those being a little little thicker.
Well, I'd love to have you come on the show some yeah and would love to.
We had a frustrating experience today Thursday night.
Now if that one time yeah, you're on South Carolina right?
Yep, where are you in South Carolina in Pendleton, SC?
Is it clips and a lot of people know what clipson university?
21:27
And besides knives, you also do.
Another thing, tell me about that real quick.
Also do sharpening.
I have a mobile sharpening trailer that I go around to some of my dealers and stuff like that once a month and the offer sharpening kitchen knives and stuff awesome.
Alright well Mark is here to show up until you're now so thank you so much.
Thank you for talking to me.
Take care thanks.
21:52
I found it amazing to check out Marcus Kitchen knives because they were so thin and so perfectly flatly ground and by comparison so much different from my Merlin, which is flat ground but quite thick and so it was.
It was great to see his range and it was great to catch up with him.
Just a cool guy.
Everyone I talked to everyone I've met has been absolute salt of the year.
It's been awesome speaking to salt of the earth, baldman knife and tool Brent Smith.
He has was on the show recently and I got a chance to actually handle his his knives.
I had a chance once last year and he only had one.
22:30
They found him and it was on him and it was beautiful and this guy has really.
It's been really checking it, killing it and with his fixed blade EDC knives.
But I was also surprised.
I was also surprised to see that he's an innovator, and he's created a tool that has is helping him make his own knots.
And to me that is the whole spirit of this thing.
So check out.
See what Brent has to say.
23:00
I'm here with Brent Smith of all men, knife and tool Brent.
How you doing?
I'm doing great Bob how you doing?
I'm doing awesome.
How's your a nice show please please show man damn blade shows treating us good.
How about you?
Just need more time.
23:13
We all need more time and I need more money and we need more sleep, sleep, sleep time and money and we got alright so tell us what you got here all right so we can start over here.
I've got my Clipper models, the Clipper 2.02 point fives.
He's a 2 1/2 inch blades S 35 PM.
We gotta stonewash and then I have some Damascus or Alabama Damascus this guy down here.
As well as all five of these over here, these are S 35 VN as well to carry on with Clipper models.
I have some smaller models, three finger and then we go over to the thicker Clippers.
These thicker Clippers are the quarter inch thick.
24:04
35 Here this one's got black blood in my Carta with some Tiffany blue G10 liners and we've got that Saber ground.
There's something I was talking to you about earlier is I love the way the way the grind lines curve up the contour of the blade.
Just quickly how you get that so perfect, so getting that grind is done with a bevel grinding jig.
It's a similar to a jig, but it's actually the work rest of the grinder itself that I've developed with a grinder maker with the Revolution 2 by 72 and so doing that we're able to follow those contours get really crisp lines on those bevels and have them super repeatable, and that's how we get
those, and that's why you get that grind line that goes along with the bevel of the.
So how are the thicker Clippers being received?
They're being received really well.
25:03
We all like slicing knives, but there is something about getting a quarter inch thick one inch tall blade.
In your hand that you can stab into just about anything and pry into just about anything.
And so these have been great.
They've been just what I thought they would when I first round the mountain.
Well, I couldn't agree with you more about the thick.
Everyone wants a thick slab.
Do all these EDC pitch plays and and smaller utility pitch plays.
25:35
But I noticed a couple of other big different kind of things tell me about.
That's right, so I have a filet knife here and this is an S35 VN as well.
Those scales.
And this starts out of 16th inch stock S 35 and then I grind down from there so it gets a nice flex to it and these are really good users as well as this big guy here which is a chopper and this is a little bit outside of competition specs being a little longer than a 10 inch blade, but this will
take down some trees and some brush in the backyard for sure with the beautiful pink sheets and black women in my.
So something this well, first of all, it's beautiful, thank you, but something strikes me standing here is you make.
Explain that is 1/4 inch and very small and then you make this really nice long filet knife.
26:37
Super thin.
Yes, it's like going back and forth between those two formats.
There's differences in grinding, obviously with the thick knives there's no flex at all.
When you get into those thin knives, you really have to go slow grind by hand.
And it wants to flex on you if you're not backing that steel with your hand as you're going across those belts.
So you really have to pay attention and just work real hard to keep all the ground smooth.
So what?
27:06
What can we expect from goal over the next year, right?
So you can definitely expect more of these Clippers you can expect to see some of these choppers and some maybe some different steels might be getting into chopper wise and doing some runs on the Clippers and some 20 series.
Freebies or 440 are really going to be pushing out some more of those deals and continuing to roll with them and and just perfecting these models over time.
Thank you for talking with me and I love what you're doing here.
Best of luck.
Hope you have a great please.
Thanks Bob too.
27:44
I like the thicker Clipper the.
Quarter inch knife.
I like all of those knives, but someone about that new unnamed EDC with the small curved handle is a real a real temptation and I'd like to see him make more of those.
I really like that because it's a little bit different from his other designs.
So great to catch up with Brent.
I wish him all the best of luck.
Next I went over to Jack Wolf Knives.
28:11
Little company you may know, Jack Wolf knives and we talk about them a lot here and it was great.
To see Ben at his table selling the knives last year, he had all of his prototypes lined up and people could fiddle with them, but he'd have to say sacama.
These are prototypes.
I'm not selling them this year man.
They were flying off the shelves and very cool to see and I'm not surprised they are the best modern slipjoints I've experienced and they've taken these classic designs and updated them with materials and little design tweaks from Ben was an absolute connoisseur of the type and they're just.
So it was great.
I also saw his dad.
28:49
He's a really cool guy, got a chance to catch up with him, but I didn't videotape that anyway, you know Ben Belkin.
Look at what he's doing and look at how well he's doing.
If you just stick to it and you follow your dream, you can do it just like then.
Alright, so it's a year later it's a year later.
We're back here at Blade show it's Blade 2022. Tell me you've been Belkin of Jack Wolf knives.
What has changed?
A lot has changed.
29:15
Bob, a lot has changed.
So for the first time at a show we have 9 for sale.
That's pretty cool, and we've already brought two models to the market and a third model being launched on June 17th.
Which we have here to sell the show as well.
OK, so we know about the gun stock Jack and we know about the laid back Jack.
Can you show us what's gonna be premiering on June 17th?
Absolutely, that'd be the little bro Jack.
29:39
Let me grab one.
All you do that I'll give a little.
Your table looks like it's been brandished.
Yeah, we've done really well here and people are super excited, so here's a little bro.
What we have here is a traditional boys knife.
Probably the oldest pattern in my lineup as far as how long the design has been around.
Probably the most classic slip joint knife in my lineup at this time.
30:08
I would say So what do we have?
Well, we have a 3.55 inch closed handle.
Have a blade hub length of the blade slipped my mind at the moment, but it's obviously legal to carry.
Titanium liners and bolsters that are integral.
My card a scales with one option at fat carbon, a flat and flush back string, and all three positions.
You'll find that the blade and the spring are on the exact same plane as well, which is a hallmark of the skilled hand labor involved in making these.
There's a hollow grind that comes all the way up super thin behind the edge, extremely good at its task of cutting, which is what it's designed to do, and as you sharpen it.
30:57
Overtime it'll stay thin behind the edge for quite a while due to the hollow drive.
That the stock is about 3 millimeters, so it's sturdy at this line and strong in the joint.
They walk inside this morning.
Sounds great, looks great.
close is dead center.
Just a classic slip joint night beautiful and I commented to you that's the boys, not because one of my all time favorite.
A swayback Jack and a boys night for my 2 favorites.
31:37
And you've already nailed those.
What do you have coming up in the in the future?
You know release more knives this year.
Are you going to like?
How's that?
What are you doing?
What are your plans?
31:46
So the plan is on a monthly basis.
You'll see a release from me.
Usually middle of the month.
On a Friday there's eleven models currently displayed on my website.
That's prototype photography, so you'll see a little bit of nuanced differences when they hit the market.
But you can look at the website.
See what's coming.
32:04
The order is not shared with the public.
I like to keep a little bit of suspense involved.
The order in which they're released, but I'll always give you 2 to three weeks.
Heads up before it drops so you can decide if you want to set aside the funds to buy one, right?
Well, I think what you're doing is awesome here, man and.
Thank you for bringing these amazing modern slipjoint knives to the market.
Thank you, Bob.
32:31
I've appreciated you and all your support since day one.
You're the first one to give me an audience and I appreciate it.
So unfortunately I could not get Ben to.
Let me know what the next release is going to be, but I love this one night every month.
Schedule it's awesome mid month every month just just remember and keep your alarm set.
I don't know what it's gonna be but I think I might have an inkling, but who knows?
Go to his website, check out all of his designs and see what you think.
33:11
Next up, I want to lift concepts.
I saw Jake Wright, a bearded gear, and of course lift concepts his knife project, his knife company with his buddy Colin and they have been really meant selling the hell out of this loop concepts of art because what they did was distill out all the best qualities.
All of their favorite qualities in an EDC knife, and those happen to be commonly appreciated qualities across the type, so.
They were moved.
They were selling these things like hot cakes they had.
They had their regular 2 versions and then they had two versions just for Blade show.
So they were selling four different types.
33:54
And like I said it was great to meet him in person.
It's funny everyone I met in person was taller than expected.
Jake, Jake among them and it was great to see them receive crowds of people that have never met them or seen them before but who really just had an appreciation for the Ivan.
Check it out.
We're here with Jake Wright.
Luke concepts Jake.
How you doing?
34:16
I'm doing so good.
We're at blade show.
So this is your first year at Blade Show Atlanta.
Yes, as Lufthansa correct?
So what do you got here?
Let's see it.
We've got the Xbox so right now we're we're one model.
34:30
This is our first production model and we got four different flavors, so we did a pre order on two of them, so they should look familiar.
And then two of them are show only, so they've only been available lane Texas and then here.
So the show only models are and that's on my card.
Yeah, I was looking at this natural and black.
It looks so beautiful so tell me how are you liking being a. Really weird to be on this side of the table.
I did a lot more night shows on that side of the table, so it's surreal and strange, but it's super fun.
We're having a great time to exhausting in the best of ways.
35:12
And yeah, I mean it was my hobby before what I do professionally so it's stupid fun.
Then from the public general public walking by really positive, I didn't realize how many people would have never seen our night before and end up leaving with one.
I thought it like the people who buy knives and that shows no exactly what they're coming for kind of thing.
But a lot of people pick it up immediately docked at how light it is.
People don't expect it to weigh as little as it does, so that kind of draws them in and it's been really positive.
I mean obviously, not every night, just for every person.
And we know that, but we've been.
35:50
Very happy with the response from people in general, so we reviewed the if you sent it out to me graciously.
That was awesome.
One of the prototypes.
But it just talk about it on the show, correct?
Tell people who are watching now.
What is the unique selling proposition of these knives?
What are the?
36:09
So there's a lot of little things.
To adjust, that's hilarious, but there's it's basically a love letter to all of the things that Ryan and I love, and I and an FU to all the things we hate so they're not gonna find any jumping anywhere on the night.
I hate jumping.
I don't like it.
I prefer knives that are just ergonomic on their own.
We've got a crown spine just because we love it.
We have a wire clip because we actually love to use and carry wire clips.
36:35
Multiple deployment methods because we like for it to be fun.
It's super lightweight because we don't want to carry a heavy knife.
It's like it's just.
All of the things that we like that generally aren't found all in one place and we brought them into the one place, but great.
That's our taste.
So not everyone will agree that jumping sucks, so that's one of the things I love about people like you.
Collectors enthusiasts who are having knives name designing knives themselves, having them produced by the best producers out there.
37:06
The public is getting.
They're getting distilled, not all the best qualities of.
Last according to me, but yeah, and if someone has different things they can do to another person.
It is, it is all of your tastes coming out.
Yeah, and that's what it is.
It's just meant to be everything we like.
Nothing we don't.
37:29
The price point that we would pay for it.
So what are your future plans?
That's a great question.
Right now.
Our big hurdle of manufacturing.
That's everyone's hurdle.
It seems like so.
37:39
Lead times are brutal to have anyone build nice where you we did react to this first run.
We plan to do some more work with react, but it's we have a lot we want to do and the only frustrating thing is time because it it takes time.
So we have iterations of the avant coming.
We'll make more announcements on that soon.
Different materials upon things and then.
We've got other designs that we're ready to move forward on, but we need to make sure we do the projects the way it makes sense to roll it out, not just because we wanna do it.
Have a great rescue blade.
38:14
Everybody sells, thank you.
They hinted at the fact that Luke Concepts will be coming out with another knife very shortly and that they have others in the works, and then that is exciting to me.
I can't wait to see what that is because I happen to know that it's going to be larger and very different from the avant and now the avant.
I really, really liked Jake loaned it to me to check out and I really liked it, but not exactly in my wheelhouse, but what they describe to me, which will be their next night.
For the night after that is because it's gonna be larger and well, a little more.
A little different, a little bit more in my taste range and I'm really looking forward to that.
OK so lastly, I had a chance to catch up with kombu.
39:04
Gregory Gregory Gregorski from Poland.
You know, miss combo.
He's the he designs knives exclusively for best tech and the beautiful organic biomorphic sort of style.
And I got a chance to catch up with him.
Was great because it's his first time in the US and he's had a wonderful time.
It was great to sort of feed off of his energy and I look forward to seeing him again next year.
Hopefully all of the foreigners who got a chance to come this year who didn't last year will be coming again over and over and over because it was really cool to see the all of the foreign knife companies.
39:43
Peopled by those people so Kambu was one of them.
He was at the best tech table showing off his knives, and I got a chance to check out his new giant design, the Fairchild, named after the American aircraft from World War Two.
So check this out.
It's combo.
Japan ski you know him as?
It's amazing, thank you.
So this is your very first.
40:10
How's it going?
Yes Sir.
I'm I'm very excited to finally getting here.
So is this?
Is this what you were expecting?
Yes, absolutely the magic of the night night show of the world.
Yes, Sir, and last time you were on the show you were talking about your new model, the Fairchild.
40:33
Yes I haven't with me.
Yeah, let's see.
I can show you this is the Fairchild.
It's pretty big.
So what's the reception been like?
How do people like it so far?
Yeah, the feedback is better than I expected.
40:49
I didn't know that so many people liked huge knives.
Now I know.
Alright, and then you also have this.
Just just go to yesterday.
This is the bouvia, the final, the final please.
They are live at dealers so you can buy it right now and I'm very happy with final effect so.
Hawaiian doesn't that mean crocodile in?
41:17
Crocodile the crocodile from space.
Drop it off in space.
So you showed me a knife that you've worked with Eric, outer of our limitless.
It's a collaboration.
I tell me about this one.
This is fixed blade called horizon.
This one is a prototype.
41:37
Because I'm not an outdoor guy, I'm a more molnija and Eric is an expert.
He we cut design this knife.
I did my final designers touch on this and these are accepted for production and will be available in humans.
So expect the 1st.
How do you speak like from bustic knives?
So what do you have coming up here?
Are you gonna be here the whole weekend?
42:11
Tomorrow I'm flying back to Poland.
OK, so how's it been there?
How?
How was the sales been here with all of your life?
I wasn't selling anything, just exhibiting, but if I will sell I I probably will would be sold out.
So the feedback was great.
I'd like to show you the the problem that I brought from Poland with this kind of lock.
42:36
Have a still don't have a name so it has.
Reversible pocket clip for lefties.
It will be first design of mine with left.
Or lettuce and the action is really amazing so.
Design production then it will be available soon, so stay tuned for more.
My design space by plastic man this thing is beautiful is this is aluminum or is that no titanium wow they finishes polished and anodized.
Another beautiful artistic knife from you, Sir.
43:16
Thank you yeah, nicely done.
Well, I wish you the best of luck here and have an awesome trip back to Poland.
You're welcome.
Alright, take care Sir, hey girl it was so good to catch up with kombu and shake his hand in person.
I've spoken with him twice.
I've had two one hour conversations with him and man I don't have one hour conversations with anyone except the people I have on the interview show.
So it really felt like I already knew him when I when I bumped into him.
43:47
Oddly enough, the best tech table was not selling anything, they were just showing just showing their knives.
I thought that was odd, a thought that was odd.
Because while it was standing there talking with kombu, a number of people came up and tried to buy stuff, and he's like, sorry, I can't sell these.
They're not for sale, they're just for show.
And I thought that was very odd.
I mean, what better place to unload your inventory vestax than a blade show?
So who knows, but I don't know.
44:16
I'm not the owner of a giant knife company, so I I don't know how that all works.
So I'm going to close now.
Had a wonderful wonderful time and I just wanted to say last night I went to the pits.
That's the area where everyone gets together adjacent to the show in the hotel that's attached to the to the Convention Center and had a chance to meet with a whole bunch of people.
And but last night I sat down with Shane Gables.
Had great conversation with him.
He's got a. He's got a a channel and comes on the.
44:51
Live show a lot.
I got a chance to meet and talk with Jared and carob knives.
Knives OCD for EDC bamboo knife guys.
Task 23 left the EDC bearded gear, Richie and Lindy Lou of the knife matters.
Super Steel Steve always a good time and clay of Knife magazine I I got to which we found out we went to the same high school.
He just graduated five years after me.
So very interesting.
45:16
So what a great time it really was about meeting the people.
It really was about.
Really catching up with people so.
If it's in your, you know if you can do it, I highly recommend coming to Blade show and if you can do that and and you know, make it your vacation come to blade show and introduce yourself to people.
I can't.
I walked up to so many people and just introduce myself.
And just talk to them and and and people will talk to everyone.
45:47
It's a don't know.
It's just a great warm environment, and so I'm kind of buzzing off of it and go back over there.
Spend the rest of my time here and then make my way to the airport and fly home.
But it's been a great great time.
Thanks for watching this and thanks for your support in the show.
It's really appreciated.
It was such a thrill walking around and having people recognize my face because they've seen the thumbnail or because they've watched the show.
46:14
So I just want to thank everyone who watches and listens and support.
It's great.
And Speaking of listening, you can download this right here on all of these podcast apps.
It's pretty much we're pretty much on every one of them, so if you don't wanna watch it, you can't watch it.
You can listen to it.
Ohh, wait, and before I saw sign off I have to say I met a gentleman.
Standing at the.
46:38
And arcane designs I was talking with Israel of arcane designs, and the gentleman comes up next to me.
He's like are you, are you the knife junkie and I said yes and he said, I recognize your voice.
You don't know how many commutes to work and from work you've saved for me.
And to me, that was the biggest compliment ever, because that's exactly how I use and listen to podcasts.
It's to make the things that I have to do go quicker, like sit in traffic, wash dishes, etcetera.
So the ultimate compliment I was I was so pleased and.
Just so happy to meet everyone and now I'm just going into a gush fest so I'll let it drop right there.
47:19
Thanks again for watching the Night Junkie podcast.
Be sure to tune in next week for Crazy Sharp Mike Emler and.
He's fun man.
I was about to say crazy is not is not the wrong moniker, but he's not crazy.
He's just hilarious.
We have a great conversation.
He's also very opinionated.
47:37
That's why I wanted to have him on.
So it was great to discuss his opinions.
Be sure to check it out next week.
Again, thanks for watching the night Johnson podcast proxy you this this Sunday from Atlanta Blade Show 2022 I'm Bob DeMarco.
And I'll see you next time.
Thanks for listening to the Knife Junkie podcast.
If you enjoyed the show, please rate and review and review thepodcast.com for show notes for today's episode.
48:01
Additional resources and to listen to past episodes of visit our website theknifejunkie.com.
You can also watch our latest videos on YouTube at the night junkie.com/youtube check out some great knife photos on the knife junkie.com/instagram and join our Facebook group at the knife junkie.com/facebook and if you have a question or comment.
Email them to Bob at the knife junkie.com or call our 24/7 listener line at 724-466-4487 and you may hear your comment or question answered on an upcoming episode of the Knife Junkie podcast.
Share This With a Friend >>>
For early access to The Knife Junkie podcasts and YouTube videos, receive Knife Junkie stickers and be entered into the monthly knife drawing giveaway, join The Knife Junkie's Patreon group of awesome supporters.
Let us know what you thought about this episode. Please leave a rating and/or a review in whatever podcast player app you're listening on. Your feedback is much appreciated.
Please call the listener line at 724-466-4487 or email bob@theknifejunkie.com with any comments, feedback or suggestions on the show, and let us know who you'd like to hear interviewed on an upcoming edition of The Knife Junkie Podcast.
To listen to past episodes of the podcast, visit theknifejunkie.com/listen.
Today's podcast in sponsored in part by Send a Card Online.  Send a Card Online is a website where you can create a beautiful greeting card, thank you card, sympathy or get well card, graduation card, "thinking of you" card, birthday or anniversary card, or any type of greeting card that you'd like to mail to someone you care about. Cards come in either postcard style, large oversize, or traditional two-panel and three-panel cards. You can also choose from a card catalog of pre-made cards, or create your own with your own pictures and text. The cards are printed in full color, stuffed in an envelope, sealed, stamped and mailed — NOT email — to your recipient. And right now, you can get a FREE greeting card just by visiting sendacard.online. Don't miss that upcoming birthday or anniversary or special occasion! Go to Send a Card Online right now!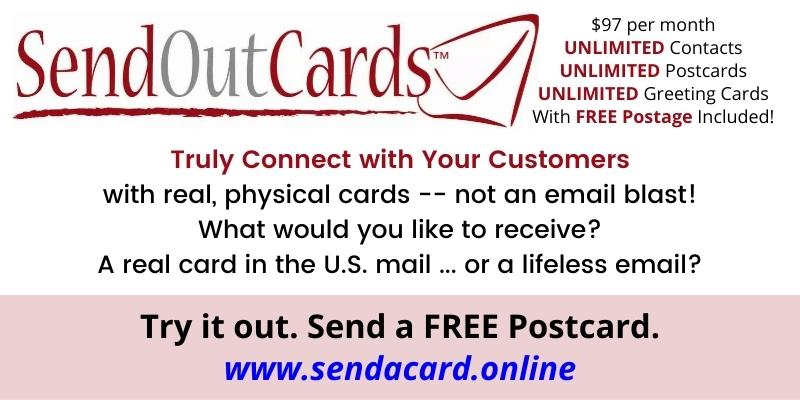 Shopping for a Knife?
Support The Knife Junkie Podcast and YouTube Channel by Buying Through My Affiliate Links
Bamba Forge
eBay
Blade HQ
Field Supply
James Brand
Knives Ship Free
Off-Grid Knives
Vosteed Knives
Other Products and Services
Podcast Hosting
Website Hosting
Groove (Free Account) – Replace 17 Apps/Services in Your Business
Knife Books
Rakuten (Cash Back for Shopping Purchases)
GetUpside App (Cash Back for Gas Purchases)
TubeBuddy (Free Browser Extension and Mobile App for YouTube Creators)
Follow The Knife Junkie
Visit The Knife Junkie website
The Knife Junkie Listener Line — 724-466-4467
Email The Knife Junkie
Follow The Knife Junkie on YouTube
Follow The Knife Junkie on Instagram
Follow The Knife Junkie on Twitter
Join The Knife Junkie Facebook Group
Affiliate Disclosure
In the name of full transparency, please be aware that this website contains affiliate links and any purchases made through such links will result in a small commission for me (at no extra cost for you). If you use these links, I might be rewarded credit or a small commission of the sale. If you don't want to use these links, no problem. But know that I truly do appreciate your support.