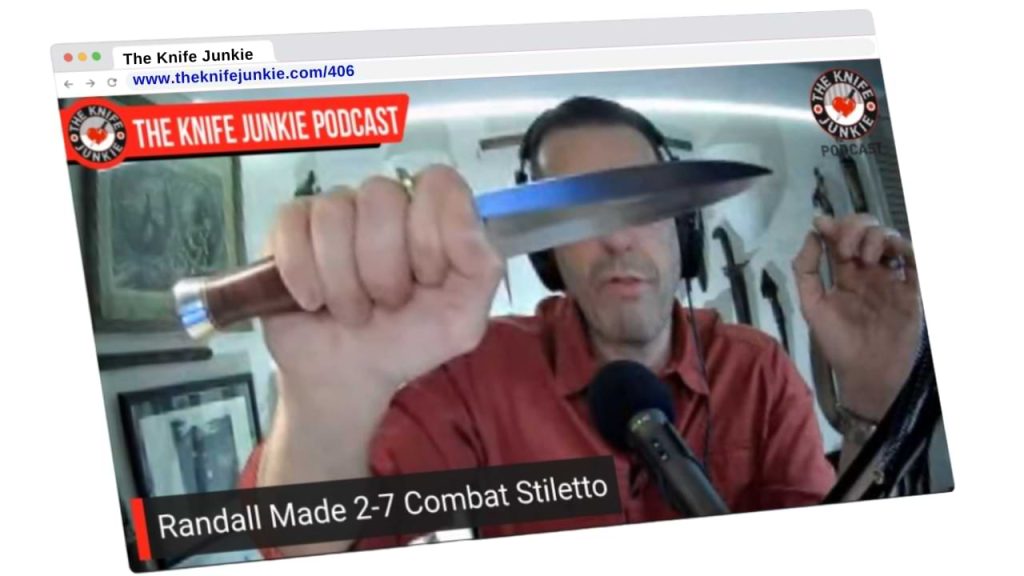 Daggers – The Knife Junkie Podcast (Episode 406)
On the mid-week supplemental episode of The Knife Junkie podcast (episode 406), Bob "The Knife Junkie" DeMarco looks at his Daggers, including the Cold Steel Tai Pan, TOPS Felony Stop and the Spartan Marine Raider Dagger among others.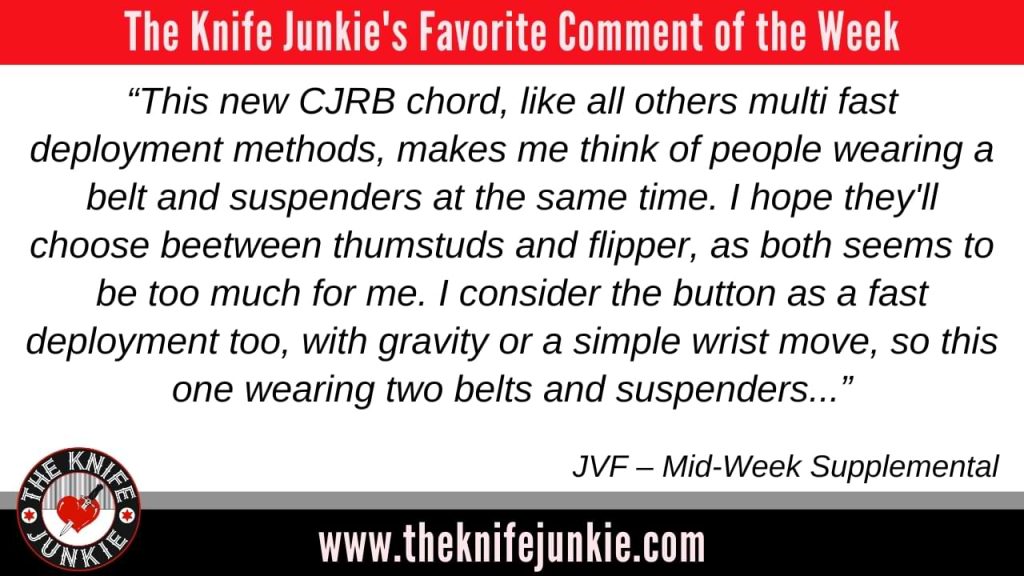 Bob starts the show with his favorite comment of the week, followed by his "pocket check" of knives — the Asymmetrical Contact, Jack Wolf Knives Javalina Jack, the T.Kell Guardian, and the CJRB Pyrite (Emotional Support Knife). The Knife Junkie also announces the winner of the random knife giveaway announced on last week's mid-week supplemental.
In Knife Life News, Tommaso Rumici and Viper Release an EDC Fixed Blade Knife with three basic blades, the We Knives Exciton features a compound-ground drop point, Knives Ship Free (affiliate link) Rings in April with surround serration technology, and Virginia's Switchblade Concealed Carry Ban Repeal is signed by the Governor.
Meanwhile in his "State of the Collection," Bob shows off his new Kubey Royal, Spartan Raider Dagger, and the Steve Callari Customs Paring Knife.
Find the list of all the knives shown in the show and links to the knife life news stories below.

Be sure to support The Knife Junkie and get in on the perks of being a Patron — including early access to the podcast and exclusive bonus content. You also can support the Knife Junkie channel with your next knife purchase. Find our affiliate links at theknifejunkie.com/knives.
Daggers! I love 'em and it's hard to not talk about them. That's why episode 406 of #theknifejunkie #podcast is all about my favorite daggers ... plus some Knife Life News, what's new in my state of the collection, and more.
Click To Tweet
Read Full Transcript
Daggers - The Knife Junkie Podcast (Episode 406)
The Knife Junkie Podcast is the place for knife newbies and knife junkies to learn about knives and knife collecting. Twice per week Bob DeMarco talks knives. Call the Listener Line at 724-466-4487; Visit https://theknifejunkie.com.
©2023, Bob DeMarco
The Knife Junkie Podcast
https://theknifejunkie.com
Transcript
[0:00] Welcome to the Knife Junkie podcast, the place for blade lovers to learn about knives and hear from the makers, manufacturers, and reviewers that make the knife world go round. I'm Bob DeMarco and coming up we're going to give away that Migiron Akari, that we talked about last week, three new knives from Tomaso Rumici and then we get to daggers.
Welcome to the Knife Junkie podcast, your weekly dose of knife news and information about knives and knife collecting.
Here's your host, Bob the Knife Junkie DeMarco. Welcome back to the show.
My favorite comment this past week was from my good buddy JVF from across the pond.
He was commenting on a knife we were talking about in Life Knife News.
He says, this new CJRB cord, like all other multi-fast deployment methods, makes me think of people wearing a belt and suspenders at the same time.
I hope they'll choose between thumb studs and flippers, as both seem to be too much for me.
I consider the button as a fast deployment too, with gravity or a simple wrist move.
So this one is wearing two belts and suspenders.
And that just cracked me up. from a gentleman over in a very, very fashion conscious nation in Europe, it made me think, man, that's, that's pretty funny to belts and suspenders. But I've heard that.
[1:28] Metaphor used before. And it also speaks to the fact that there are so many knives with three or more ways of opening, for instance, the Bellamy by Vosti knives that we gave away Thursday Night Knives a little while back.
That was one of the things that really got me about that knife was the fuller, the flipper, the front flipper, and then of course, you can just open it the old-fashioned way, which is pretty old-fashioned.
But do we need all these methods of deployment? That is the question, and it is a burning, burning question.
But I thought JVF stated it perfectly.
Probably not, but those features are fun, And if we are fidgeters, which many of us are, well.
It gives you options in the fidget. So, great comment, thank you JVF, and thank you one and all for commenting this past week.
I love reading them all, and I appreciate the conversation.
All that being said, I think it's time for a pocket check.
♪♪ Today I was carrying on my person a design from the great and powerful Dirk Pinkerton. I love this knife.
This is the asymmetrical contact. This is from the mid-tier line of knives from Beyond EDC.
[2:50] This is one of his sort of emblematically-styled wharncliffs.
We know Dirk Pinkerton loves the wharncliff and does a beautiful job designing them.
This one is a titanium frame lock, and really I think that the angle of attack, of that cutting edge is perfect for a wharncliffe.
[3:14] Ordinarily, we'll see it a downward cant to that edge. And in this case, it actually trends upward towards the point. Now, the point is center line, which I do appreciate.
But I like that upward sweep for a number of reasons. First of all, in a utility cut, if we're going to have this over here in this camera, if we're to use the knife in this sort of dragging tip motion. That angle works great for putting the tip where it needs to be, but if we're going to flex into, you know, a self-defense pical style with the tip down, edge in, it does make this a great angle for that defensive, motion. I know people are probably rolling their eyes at that, but in talking with Dirk Pinkerton, that was a consideration going into this.
He wanted this knife to be multi use, not just utility EDC, which is what we're going to use it for 100% of the time, but in that 1%, you know, life is sometimes 101 or 110%. In that extra percentage, you might need to pull this out and use it in a tactical way, or in a self defense kind of way. And that covers that. All that being said, you might not actually ever use a knife that way.
Most of us will not.
[4:40] But it is an aesthetic also. You know, some of us just like weapon-y knives.
So this knife, to me, covers those bases.
It is a great EDC design, but if you needed it that way, it would work really well for more than EDC+, we'll call it.
Next up, in my front left pocket for most of the day, was the Jack Wolf Knives Javelina Jack.
I just love this sow belly knife with the long California clip there, sometimes called a Turkish clip.
That is S90V, S90V blade steel and a real, real sharp and slicey blade.
Being full height hollow ground, as most of the jackwolf knives are.
As a matter of fact, there's only one Jack Wolf knife that isn't fully hollow ground, and that's the Benny's Clip, which is a more traditionally styled knife in that it's got a flat there.
And when I say traditionally styled, I mean more in keeping with the original Tony Bo's design, which is a partial grind. It's not a full height grind.
[6:00] Anyway, that's long for saying I love this knife and these are going the way of the Dodo in terms of the Micarta.
The jackwolf knives will be back for a whole nother run of these knives.
Diff blade on that.
He will not be, he meaning Ben Belkin, will not be running with Mike Carta anymore.
He'll be using the carbon fiber. That is what people are snapping up, buying up.
That is the coveted handle material for these knives.
[6:31] So I'm happy that I have this micarta. I have another one coming that is probably one of the last jackwolf knives in micarta, so I'm very happy about that.
This knife was only used to cut a cigar, and that was actually last night.
So popped this back in my pocket today. Didn't use it at all.
But man, these things make great cigar cutters. I have this technique down.
I guess I'm too cheap to buy a cigar cutter. I'm like, if I'm gonna buy a blade, it's gonna be in a knife.
I should just, you know, get a new cigar cutter.
But this works really well if I kinda roll the cigar, and these things are so thin and sharp, I just don't like it when the wrapper starts to unwrap because the cut isn't clean.
So I've learned how to kinda do that with these jackwolf knives.
Okay, next up, I've been carrying this Scout Style on the front. This is the TKL Knives Guardian in 80CRV2. I've been saying 52100 and that is wrong. This is 80CRV2. And it's got the nickel boron coating so it's super slick when, it's slipping into whatever material you're slipping it into. And much like the coating They use pistols, different gun parts and such.
[7:53] That is what we have here. It's got that real broad 30 degree on both sides bevel to make big holes.
And man, it is still really sharp. It's not a slicey knife.
You're not going to be cutting the cheese with this knife.
But it is very much a hole maker and gasher. And that's part of the charm of this knife.
There are a number of T-Kel knives that have that sort of grind.
His nightshade version, which are smaller self-defense knives, have that real stout 60 degree inclusive bevel.
And I've really grown to like carrying scout style on the front.
I've had a number of people recently kind of hit me to that.
I mean, I've known about it, but now that we are in the springtime and I've been called an old fogey because I tuck in my shirts for work.
[8:53] But I kind of look like a mama luke if you don't with certain kind of clothes.
And that means not so much with the scout style, but now that spring is here and I'm wearing more and more shirts that you can kind of leave untucked, I've been doing it more and I like it.
I'm liking a slim profile knife right up front because it is true, that's where your hands always are, they're right up front. But for the larger blades, I'm still a 3 o'clock in the waistband kind of guy.
And one of the knives we'll be seeing in the state of the collection is a large fixed blade and I carried it successfully in the waistband all day this past weekend.
So I'm excited about that.
But that has a lot to do with the profile of the sheath. All right Next and last, for emotional support, I had the CJRB Pyrite.
This thing is a great fidgeter.
That button lock is excellent, and the action is excellent, and it really stays locked open.
I mean, I've been skeptical of the button locks because I just had one not too long ago kind of give up the ghost on me, but everything else has been.
[10:08] All the other ones I have have been perfect, And that was a Vosteed Raccoon, I will tell you.
But a lot of other people have had issues with that one. And it was only after spine whacking it several different times that I got it.
So it's kind of an unfair test, I gotta say, especially with certain kind of locks.
But this one has been excellent, and I really like flipping this one.
It's a very fun little knife to fidget with.
And, not for nothing, it is a great slicer with that full height, flat ground AR RPM9 blade steel.
So this is what I had on me today. I had the asymmetrical contact designed by Dirk Pinkerton.
I had the Ben Belkin designed Javelina jack.
The TKEL Knives Guardian and the CJRB.
So what did you have on you today? Let me know in the comments below.
I always love finding out what other people carry. The fine, classy crew that shows up to the show every week.
You give me a lot of ideas for knives to carry. And I guess I don't really need too many ideas because I just can't stop getting knives.
So anyway, keep them coming.
[11:18] Some exciting news on the Nova 1 front. The pre-order ended last Friday and construction has begun.
Well, actually, construction had already begun on the first 16 of these.
And the final nine of them will begin very shortly.
So these are underway and I don't wanna speak for Matt Chase but I don't think it's gonna take him until August to make these.
Now, I guess I am speaking for him but hopefully it doesn't take till August.
But that's been the going sort of deadline, that's what I've been promising people.
So very much looking forward to this. I, you know how I feel about this knife.
I've been carrying it day in, day out, day in, day out. Only recently has the TKEL Knives Guardian been slipping into my EDC in terms of fixed blade.
I guess I felt like until the pre-order was done, This had to be my premium, primary, fixed blade for daily carry, and it is awesome.
And I really must say, I don't like it when people call their own work awesome, but this isn't my own work. I just drew out a Bowie blade I wanted to see, on Matt Chase's EDC Tanto platform.
[12:38] And he made this, and it is beautiful. He makes awesome, awesome knives.
So I'm very, very excited to get these in the hands of the people who ordered them.
And for those of you who didn't order them, and.
[12:52] Want a collaboration knife with myself and Matt Chase, there will be a Nova II, and I have not, finished designing the blade, but I know the neighborhood I will be in with that blade, so I'm very, very excited about that.
[13:09] All right, next up in some housekeeping here, last week I announced the giveaway of the Miguron Acri.
[13:18] The Miguron Acri, which just in my fidgeting here really smoothed up. This was a little bit of a stiff front flipper initially but my lord now again like like usual I can't do that but like usual I don't want to give it away now but it's underway it has to it has to be done because I've already promised. So those of you who commented about wanting this knife from last week's midweek supplemental. Here's your chance. And let's find out, Jim.
Let's find out who wins this knife. All right, he's going to click in 3, 2, 1. Bradley Swaim.
[14:03] Who said whose comment was, Bob is the Joe Rogan of the knife community, bringing us all together. Love the content. Never give up. Wow. Okay, so that is one hell of a compliment.
I love Joe Rogan, who doesn't?
Great guy and a great martial artist, great host, great comedian.
He's a jack of all trades. My gosh, what a nice compliment.
And just for that, Bradley, no, not for that.
You randomly have won the Miguron Akari.
Thank you so much, man. I really, really appreciate the comment, and I appreciate your being a part of this.
So please send your address. You can send it to my email. You can find that easily.
Just go to the website.
I greatly appreciate it. That will be off to you. That miguron acri. All right.
[14:53] Still to come on the knife junkie podcast. We're going to take a look at some knife life news and then, uh, state of the collection. So hang on. You're going to want to see this.
If you're a knife junkie, you're always in the market for a new knife and we've got you covered for the latest weekly knife deals.
Be sure to visit theknifejunkie.com slash knives.
Through our special affiliate relationships, we bring you weekly knife specials on your favorite knives.
Help support the show and save money on a new knife. Shop at theknifejunkie.com slash knives.
That's theknifejunkie.com slash knives.
You're listening to the Knife Junkie podcast, and now here's the Knife Junkie with the Knife Life News. you I have to avert my eyes from that ad every week. It's a new bunch of sales knives from Knives Ship Free or new releases and it gives me all sorts of bad ideas.
So, anyway.
So first up from, in Life Knife News, Tommaso Rumici and Viper Knives, an Italian manufacturer, have just announced a three-knife EDC fixed blade collection called the Basic.
[16:08] And there's Basic 1, Basic 2, and Basic 3. Basic 1 is that drop point, Basic 2 is that sheep's foot, and the one on the bottom, the Basic 3, is a spear point with a little bit extra on the pommel, and that is intended for more emergency use.
Pretty interesting small package for a fixed blade knife. a fixed blade knife. I guess if pushed I would go for the sheep's foot. I really like the look of that sheep's foot. Even though the point is not so pointy. I'm not that rigid in my taste. I guess I would probably go with that one. Interesting thing about this basic line is that you can get it in either D2 steel with micarta handles or MagnaCut. You can, get it in MagnaCut. Hopefully they do the heat treat properly or they will hear about, MagnaCut comes in either micarta.
[17:02] Or you can get it in that nice marbled carbon fiber that you see on the top.
Basic, the Basic line comes in a kydex sheath, which is a good choice for EDC, I would say.
Though, I gotta say, they would look nice, especially with that marbled carbon fiber in a little leather drop sheath.
But if we're gonna EDC it, Chances are, Kydex is the best option.
[17:27] Alright, next up, from Wee Knives, man they just keep pumping them out, don't they?
From Wee Knives, they have one called the Exeton, I'm assuming that's how it's pronounced, the Exeton.
What I like about this is what I like about a number of their recent releases, they've done a number of limited releases recently, and they're all coming with larger than 3.5 inch blades.
And this is another one of them.
To me, too many notes on that handle. You've got the holes, you've got the anodized grooves, you've got the differently colored, what do you call it, pivot.
[18:06] But what I do like is that blade. That is a compound ground drop point.
Now look closely at the front of that blade and you'll see another little grind. It's very subtle.
It's sort of like a Sponto, Rick Hinderer TM. And so it's a little bit hollow ground behind it and a little bit flat ground in front of it.
And there's very little bit of, there's a very small delineating line there, but it is a compound ground drop point, which is kind of a cool thing.
That's a 3.68 inch 20CV blade.
You got flipper on bearings, ceramic bearings that is, and it's a button lock.
So again, we see the hole opening, we see the flipper opening, and then we see the button lock. So there's your belt and suspenders.
There are three different ways you can open it.
[18:57] And like the model that came before it called the Cubis, that looks a lot like the Watuaga from Sencut.
This one has an integral backspacer, meaning it's a one-piece backspacer that spans the back of the handle, in either titanium or in carbon fiber.
3.7 ounces, and only 200 of these made. So if this is a knife of interest to you, you better get on it before they are all swept away.
All right, next up, speaking of knives ship-free, they have come out with something pretty outrageous from their research and development team.
Now they are known for really pushing the envelope when it comes to their collaboration knives.
And Knives Ship Free, we know that they are one of the best retailers out there, but every once in a while, like every April or so, they will come out with their own new knife.
And this one, man, this takes the cake. I have to jump on this one.
This one leverages their new surround serration technology.
[20:05] The owner of the company was bemoaning the fact that his serrated knives only offer about three and a half inches of serrations at the very most.
So he took these serrations and he's gone up the spine of the blade, even onto the handle on both sides so that your knife will never, ever go dull.
So yeah, no longer traditionally hemmed in by the definition of what is and what isn't a blade.
Surround serration takes it all the way around, including on the clip.
[20:38] So, very excited about this. You never have to worry about your knife going dull.
And of course, this came out on April 1st last year.
Very, very interesting.
And for those of you who aren't paying attention, but kind of hear me muttering in the background, your pizza roll on your belly and you said, what, serrations all the way around?
Of course, this was their April Fool's joke this year.
They always do awesome April Fool's jokes.
And just as a side note, I noticed a lot of, well, a lot of knife companies do their April Fool's jokes.
And the one that Emerson did this year, a double-ended, upswept knife, they call the, They call the, so it's two blades coming out of one handle. Actually looked really cool, but to them it was a joke.
So that's unfortunate. Be kind of cool to see theirs come to life.
Of course, this knife shipped free, Lacerator Mark V would do just that and you would not be able to hold onto it.
All right, lastly, a very exciting story for me.
You know what this knife is. This is the knife I purchased when...
[21:41] The ban on switchblades in Virginia, my state here, was repealed last July 1st.
Well, this July 1st, what goes into effect is something that was just signed.
Glenn Youngkin, our governor, who brought a little bit of sanity back to the state, signed House Bill 2298, which repeals the switchblade concealment carry ban.
So now we will be able to carry these things concealed, which is funny, kind of interesting to me, because that means beforehand we weren't allowed to.
So you had to be showing some clip, you had to be showing some knife to have it not be legal.
If you just dropped it in your pocket for comfort or whatever, that was suddenly illegal.
[22:28] So I'm really excited about this, as you can tell, and maybe it gives me a reason to go out by another one. But I just want to read this, Jim, if you could hold that there. This is essentially, he says, as noted previously, the bill was attended, I'm sorry, amended to add stiletto to the list of items that cannot be carried concealed. This is essentially superfluous because prior court decisions in Virginia have held that stiletto and dagger are of like kind to Dirk, which has long been prohibited in concealed carry. So what this means is that back in the 80s, I remember out the fronts being called stilettos for some unknown reason to me that is obviously not a stiletto that is a recurve beautiful recurve blade on this Heretik Manticore X. So I think that was just getting lumped in as usual by legislators who know nothing about knives. And you know, they heard from their son wants that this is called a stiletto and then so it got put into law. So.
[23:31] So, very excited to see that going away.
I'm glad to see a little bit of sanity coming back to this insane world.
That's it for my editorializing, at least on politics. I will editorialize a lot on knives coming up with the state of the collection.
Don't take dull for an answer.
It's the Knife Junkies' favorite sign-off phrase and now you can get that tagline on on a variety of merchandise, like a t-shirt, sweatshirt, hoodie, long-sleeve tee, and more, even on coasters, tote bags, a coffee mug, water bottle, and stickers.
Let everyone know that you're a Knife Junkie and that you don't take dull for an answer.
[24:13] Get yours at theknifejunkie.com slash dull and shop for all of your Knife Junkie's merchandise at theknifejunkie.com slash shop.
And now that we're caught up with KnifeLife News, let's hear more of the Knife Junkie Podcast.
I just got a knife last week. It was an impulse buy on an Amazon order.
I was being responsible, getting things the family needed for the house, etc.
[24:38] Chief among them a shower curtain, Rod. Anyway, you don't need to hear any of that.
But I did drop this in my cart.
I've already used it a lot and there's gunk on the blade. Sorry about that.
But this is the Kubi Royal.
I'm gonna call it the Royale. It's the Kubi Royal.
This is designed by Colin Maisonpierre and CM Designs.
And I've been looking at this knife for a long time. I love his designs.
Of course, he's with Devo Knives, with Lefty EDC, Kevin, making those fancy high-end knives, but he also has his business, CM Designs, and he designed, recently, the Tonic, which he's gonna loan me to check out, his innovative back lock.
[25:30] Which I believe is made by, who makes that? Suddenly, I'm having a mind lock.
You know if you watch Thursday Night Knives, happens plenty. But I've been loving this one a lot and I've been looking at it on Amazon forever. And it was only 35 bucks 36 bucks, something like that. So I finally pulled the trigger on it. And been digging it a lot. This is a great emotional support knife. You got a front flipper and you've got a great long opening hole there that you can use in a variety of ways. I recently, you know, this past week, got in touch with Colin and just told him how much I like this knife and, and that I've been driving people that were crazy with it because I've been flipping it a lot. And he got a chuckle out of that. He said, that's one of my first designs. I'm glad you like it.
And as a art, art type artist. I know that I frequently look at my older work and just think, geez, you know, I've moved away.
I've moved on from that, you know, ages ago, but it's great to see when people still like the stuff that you've moved on from, and I think that's a, that was a big factor with him.
This is D2 blade steel, great drop point, and actually really a nice stabby drop point.
It looks like, looks like it veers towards the sheep's foot.
[26:55] But it is an excellent piercing blade.
Very, very sharp.
I love the Jade G10. And of course it comes in other color combinations, but to me this is most beautiful.
And KUBI knives, man, they are good at what they do.
So very happy with this knife and really happy to have a CM Designs knife in my collection.
Next up, you're going to see this featured in the main dagger section.
[27:26] But I got the Les George designed Raider dagger from Spartan Knives.
First of all, Spartan Blades, great sheath. This is the one that I carried this past weekend in the waistband.
Probably not smart in terms of legality, but I was in one location the whole time, and semi-permissive, so if they ever, you know, they, whatever, I'm just gonna drop that portion.
But a very, very nice dagger.
[27:56] This is made in Taiwan. The fit and finish is outstanding. It is wickedly sharp and incredibly, well, pointy as you can see.
And it is a full tang knife, true full tang knife, and we can see there is jimping all the way around on the handle. So you have awesome gription here.
It's not sharp or uncomfortable or annoying or anything like that.
Now this is based on the Marine Raider stiletto. The Marine Raider stiletto, just a little quick history.
This was what replaced the 1918, this knuckle duster dagger here, which was too heavy, difficult to produce, and unwieldy in a way, unless you were, using it in that hammer fist grip.
So that was a big strategic material going into that cast handle.
So for many reasons, they dropped the knuckle duster dagger and designed this.
This was taken from, this was designed by an active marine.
[29:07] I think he was a colonel and now his name slips my mind, but based very, very heavily on the Fairbairn Sights that was being used up in Scotland at a place he was training his marines.
And they created the knife out of aluminum, instead of drop forging them like the Fairbairn Sykes were so they did not end up being very durable and were really only well suited to silently killing people.
So I mean this was not a very flexible knife so it did not stay in service for very long before it was replaced with the M3.
[29:49] K-Bar, a fighting utility knife, which was a way more robust design and a way more, versatile design, being a slenderized, a slender bowie. But this is probably the greatest version of this knife in that it is durably made and created by, designed by Les George and Spartan blades and you know, this is quite a nicely produced knife. Look at that coke bottle handle and that handle is FRN, really nice FRN. I know that sounds like a contradiction in terms but, when I called this a Trufultang that even goes up into the quillions. Those quillions are steel, the whole thing is steel. If you took off those handles you would have that exact profile.
I'm very excited about this knife. You've heard me talk about it ever since it was announced.
And a great thing about this and the two new Bill Harzy Spartan designs, one of them's called a fighter. It's like a clip point, looks sort of like his version of a Ka-Bar.
And the other is a tactical nest muck. Yes, very cool.
And this, those three knives, is that they are inexpensive, relatively speaking, for Spartan blades.
150 bucks, now that's not nothing.
[31:16] But compared to 400 bucks for the Spartan Harzey dagger, it is a great alternative, and beautiful, and it has a very interesting lineage with the Marine Raider dagger.
Now, you know, Les George, the guy who designed this, is a former Marine, he did EOD, and he loves daggers, loves daggers and that is probably, besides his VSEP and his folders, that is definitely what he is known for, is his dagger love and his production of daggers.
So I'm very happy to have this in the collection. Lastly, one I'm really happy to have in the collection, is a new paring knife from Steve Kallari Custom Knives.
You may know him as Super Steel Steve, But he's been on the show.
He doesn't really go by that anymore. He goes by his name, Steve Collari, hotheaded Italian.
I love the man, he's awesome.
But what I love even more are his knives. This is the second, I have this chef's knife that he made.
Beautiful patina on it. But I've been wanting to check out the paring knife ever since we talked about it on the podcast because he is a chef by training, And he has always been.
[32:37] Less than impressed with pairing knife designs out there because they usually have very thin handles and make the actual active pairing very difficult pairing you're appealing and holding the knife with the edge and doing a lot of work this way so he made the handle.
Profile larger and then the thickness larger.
Oh, I know, I know, you're looking, you are drooling at this antique micarta.
It is so beautiful, I know. Look at that.
[33:11] So this is an antique micarta and then it's got brown liners and a Tiffany, Tiffany blue, you know that Tiffany, the jewelry store is known for their blue, that sort of celeste blue.
Just a gorgeous color combination, really well done. But the thing that's so great about these knives are how very thin he gets them.
They start with very thin stock, 16th of an inch, I believe, and then fully flat ground to just a laser point.
And when they get dull, like this one has, not dull, but well used.
They still cut because they're so thin. The geometry is so thin, they still cut even without a shaving edge or what have you.
And the patina on this is just a thin of you, no doubts.
Love that.
So now I have two Steve Kolari custom knives in the kitchen.
This one I'm very excited for my daughters to use, especially my younger daughter, who now she just loves eating cucumbers.
She's always loved them, but now I allow her to prep them for dinner and so she's like, she's really getting her cucumbers in because she loves cutting them.
And with this, she hasn't used this yet, with this.
It will be a phenomenal activity for her. So very, very, very happy to have this Steve Kolari custom.
[34:37] Paring knife in the collection.
I do, well, in the kitchen, really, but I do highly recommend you check out Steve Kolari custom knives because for now, they're relatively inexpensive for handmade custom knives.
I just ordered another one for a buddy of mine who's turning 50 next week.
So I know he's working on that one now.
[35:02] It's great to get in on the ground floor of promising careers of new knife makers and he is definitely one of them.
Okay, I want to wrap up this show with a talk about daggers.
Now last Thursday night, for Thursday Night Knives, we talked about favorite knives from history and I just was waxing poetic about daggers because of my new Spartan dagger.
[35:27] And last week's show right here when we went over my cold steel fixed blade collection I was remiss in neglecting one knife that I forgot to put up and that was this the cold steel Taipan. This dagger is incredible. 7-inch hollow ground, quad hollow ground dagger with two sweeping bellied edges and and that awesome tanto style handle that we've come to know and love from the cold steel tanto.
So this was a dagger that I have wanted since it was announced 30 years ago or so, hot on the heels of the cold steel tanto.
With that setup, the guard and the pommel, the pointy pommel, and that incredible, incredible dagger.
Blade, something I really like about this blade is that with the sweep, with the belly on this, it's a great slasher and cutter, as well as point-driven, you know, stabber.
So that is what we go to daggers for, right? We go to daggers for the thrusting ability, but if you can add a great bellied edge to it.
[36:49] Man, that's a value added, as they like to say in the business world, because your instinct, a lot of people's instinct, is to slash, you know, as well as thrust.
So you wanna make sure you have good slashing capability with it.
Also comes in a great Secure-X sheath. I've added my own in the waistband clip here.
Not a concealed, not a discrete carry clip, but it'll do until one of those gets here.
Next up, a very famous dagger.
Because of its design lineage, this was designed by A.G. Russell, the late, great A.G. Russell.
It is the Sting model. And this is a one-piece drop-forged dagger here.
It comes in a great nylon covered lock in place plastic sheath.
Really a nice blade. You've got this thumb scoop.
It's set up to hold kind of in that shovel position, if that's the right expression.
And it is very sharp, but also pretty stout being a one piece construction like this.
This was our bathroom knife for a while, but being made out of 1090 steel, or 10, I'm sorry.
[38:11] 1050 high carbon steel, it was beginning to rust a little bit on the edge, so I strapped it out and swapped it out with a different knife.
[38:22] One of the many in the bathroom, master bathroom. But I included the lanyard on this one because though it is sculpted to fit the hand really well, I always kind of felt like if I actually needed to thrust with this, I would want that on there because if I hit something hard, it would be more difficult without quillions to maintain grip, especially if your hands are wet or anything like that.
So got the lanyard on there just in case, but a great, great little dagger is this CRKT Sting.
This was a gift from my brother-in-law.
Gotten a lot of cool knives from my brother and my brother-in-law, talk about them both a lot.
All right, next up, the one folder in this whole collection of daggers, because folding daggers are hard to come by, and I don't consider a dagger shape without a second edge, a folding dagger.
I just don't.
But this one is one of the few. I know we have the Arch Nemesis by Sharp by Design.
We have the, what is it, the Maximus by Hinderer Knives and then the Antimatter here by Arcane Design.
Just an absolute beautiful folding dagger. Those are two sharp edges and this is produced by Riat Knives, designed by Arcane Designs.
[39:46] Arcane designs and Israel Bacchus of arcane design and just beautiful.
You've got the classic sort of cruciform shape of a dagger with all of its symmetricalness, symmetry.
[40:03] But you've got a real modern touch to it with that shape and with the Tesla coil on the clip.
Let's see, can we see the Tesla coil on the clip? There we go.
Just a beautiful knife, very sharp.
And this of course, you have to get used to when you're closing at one hand, you have to get used to pushing it in with the quillion. Otherwise, you're gonna be engaging a very sharp S35VN edge.
I think this is S35. Let me take a closer look. It doesn't say on here.
It doesn't have any billboarding on it whatsoever.
[40:41] We'll just call it S35, but I'm not sure. Who knows, maybe it's M390.
Let's call it Magna Cut.
Just kidding, it's not Magna Cut.
All right, next up, this is one, this is probably the dagger that gets the most carry, without a doubt, actually. This is the Cold Steel Counter Tack 2, a small neck knife slash boot knife of a dagger.
Comes with a great boot knife clip, which is not on here right now.
I like, you can see this lanyard wrapped around here, I like using this as a neck knife because it is so light.
It's in competition with the very much smaller minimalist, which gets weighted down by the micarta handle, I gotta say. This thing is so light.
It does have a much bigger footprint, but you get three fingers of three inches of double-edged bladage here. This is just a wicked little get off me sort of implement.
[41:40] You can see a steep flat grind on either side of that fuller ridged dagger blade.
But then when you flip it over, it's convex. It's not just a chisel grind.
It is convex here.
Let me hold it up to this other camera and see if I do this, if you can see the spooned nature of it.
Yeah, yeah, you can. You can see how it's sort of hollow ground on that flat side.
And I'm not exactly sure what the utility of that is, but it's very pleasing and very menacing to me.
But look at this, this is just three fingers, but with that contoured grippy Coke bottle shape.
[42:23] I have no doubt that this would be very effective and is not going to slip out of the hand or slip around or anything like that. Just a great little dagger.
I highly recommend this knife. If you like daggers, if you like neck knives, if you like small fixed blade knives, this will drop in the pocket beautifully.
And it's full tang, which you can see through the lanyard hole there.
So no issues whatsoever with this knife, including durability.
That is one solid piece of steel under that handle.
Great carry sheath also, light and no rattle, and does not, you know, it breaks free very easily but will not fall out.
Next up, one of the classiest of the daggers, period, and definitely one of the most prized in my collection here is the Spartan Harzey dagger in this beautiful Chattanooga Leatherworks she Chattanooga Leatherworks is owned by RMJ tactical, you know, the tomahawk makers, who also own American Tomahawk Company. So.
[43:41] That is that is this knife here, though the the Spartan Harzey dagger designed by the awesome Bill Harsey Jr. All you have to do is have eyes to recognize what a beautiful design this is.
It's just graceful, elegant, it does have a it does have a bit of that classic stiletto design cue to it. It reminds me a.
[44:11] Little bit of the Fairbairn Sykes, a little bit, but there's a lot to it that is just all Bill Harsey. I feel like I could recognize his designs in the dark, though I would not want to have this, see this in the dark or experience this thing. I think that's its primary duty. This is definitely a dispatcher of bad guys. Those are also hollow ground bevels there. Again, we see the coke bottle shape in the handle, but not round, it is oval, so it's not going to turn on you.
However, if it does turn on you, you're probably still in good shape, because you can still orient the edge, you can tell where the edge is from that jimping and from the feel of the handle. It comes all the way down into a pointed pommel, attitude adjuster kind of thing and just a beautiful, beautiful knife.
[45:15] Right here you can see.
[45:19] You can see that medial ridge keeping it nice and stiff and you get a nice point there with a lot of meat behind the point.
That is a big issue with daggers is the point and I feel like they've kind of nailed it these days where makers can get the dagger to be thick enough behind the tip that you're not too worried about it.
Whereas the Fairbairn Sykes or the classic original Marine Raider stiletto, drop it on the tip, you're in trouble. It's gonna break, it's gonna snap, it's gonna bend.
And then when you bend it back, it will snap. That's just something I have a lot of experience with, so I feel like I can say that with some surety.
The Cold Steel Taipan, everything we've looked at so far so far has a nice stout tip to it.
And yeah, I think that's really important because again, it's primarily a thrusting weapon.
So I can see how having a real thin tip is a benefit because it'll slip in, but to have a reusable point is also good.
[46:30] Next up is a rare, a unique bird here. This is the felony stop from Tops.
Now I know I always talk about how a dagger has to have symmetry to be a dagger.
But the symmetry on this is from the thumb swale to the tip.
It is a dagger blade. It's just that the main cutting edge continues, and the handle is a pistol grip.
This is designed by Lacey Zabo, the gentleman who designed the recent release by Topps, the Express.
That is also a double-edged fighting knife, but it's a fighter.
If you look at it, the edge...
[47:13] The top edge and the bottom edge are not symmetrical. And so it takes on more of that fighting style.
That's kind of my definition of a fighter versus a dagger. A fighter's top bevel is usually shorter, or yeah, shorter, and the edge is usually not the same exact shape as the primary edge.
This one is, once you get past that thumb swill, so I definitely consider this a dagger.
It's just a uniquely shaped dagger. And great for, this is a great EDC fixed blade, because it's small and you've got a curved handle with a rounded pommel.
So when you slip this in the waistband, it does not poke the ribs, it does not poke the love handles.
It is a very well, easily concealable, easily carried knife.
And then you hold it in this, When you look at it in cross section here, you can see the rounded handle, kind of in all dimensions.
So just a great, great dagger and a great small, you like small fixed blade knives for self-defense.
This is a really good one.
And Topps Knives, man, they nail it.
[48:30] They nail that sub-genre of knives, of small fixed blade fighting knives that are unique, no doubt.
Okay, so this one is the only, whoa, sorry.
This is the only push dagger in my collection.
[48:47] I used to have a couple of the small cold steel push daggers also, but I gave those away to people, friends.
[48:58] One person was very interested in it and she was a petite and otherwise totally unexpected fan of push daggers, so I had to give her one.
Okay, so this is the Cold Steel Safe Keeper, and it is an early version of their Kydex, or their thermo-mold plastic sheaths, Secure-X, I guess they call it.
And right before this, these were all sheathed in leather.
This knife in particular, you can see in the movie Platoon, um, carried by um...
[49:38] What's his name? I don't remember. Not Eli. I can't remember his name, but in a very famous scene, he slashes it across, I think Eli's cheek and makes it bleed.
I remember seeing that movie thinking, what is that knife?
That is amazing. I have to get one. Then shortly thereafter, Cold Steel released it to the wider world.
Man, I was all over it. It took me a while, but I was all over it.
That's three and a half inches, and also a quad hollow ground, which this is always the best way to kind of see that.
And you do not want to see this thing coming at you. The benefit of a push dagger is that it is very hard to disarm, and if you're capable of throwing a punch, that's pretty much all the technique you need with this thing.
You can also slash and do all sorts of other stuff with it, but just the fact that it protrudes from the fingers and gives you no handle to disarm with is really the strength of a push dagger.
Recently I've been yearning for a custom one of these, but I haven't gotten one.
I'm not used to carrying push daggers. I think I need to make myself used to it because why not?
[51:01] You say because they're usually quite illegal? Well, there is that, but I'm sure I could just carry it around the house.
Do love that knife. And it's had a place in my collection for quite some time.
Next up, I showed this, I'll just be brief. You have the wonderful sheath here, and then the wonderful dagger here.
This is the Spartan Marine Raider dagger. These, by the way, have come and gone in terms of, every time I go to the website, they're sold out.
So I caught it on the third, I think the third release.
So if you're interested in this, just keep lurking on the, just keep lurking around the Spartan Blades website, and, you know, have fast fingers, what can I say?
I think now that they've done a couple of runs of them, the pace, the breathless pace of purchase has slowed a little bit. So I think you have a better chance of getting one of those. I won't go too into that because I already have. But next up is one that this is the peacekeeper two. I used to have a peacekeeper two and then I gave it to a friend who gave me a great pair of sunglasses. It was a it was a nice swap. It was very ancient Greek in.
[52:25] In nature you know they're all into giving gifts and i was a guest at his home and he gave me a gift of really cool sunglasses right off his face of the man i love those.
American optics is that here you go i can't possibly you must so i accepted them and i had one of these and i gave it to him right back here you go and.
Hopefully he still has it, I've lost touch with that friend, but hopefully he still has it and it's keeping him safe.
Because it is called the Peace, Keeping Things Peaceful, it is the Peacekeeper II.
And I just found this on eBay not too long ago. Very, very sharp Aus8 blade, and talk about bellied.
You can see how these Peacekeepers, this is the smaller of the two, there was a larger version of that. Both of them are out of production now.
But you can still find them easily on eBay.
But the widening of the blade towards the tip really adding to the slashing capability of this even more than the Taipan.
The Taipan does have good belly, but that comes more from being broad and parallel and then tapering at the tip. This actually flares out towards the tip.
So in essence, gives you sort of that recurve performance without being a recurve, especially when held in sort of a saber grip like this when slashing.
[53:51] Great knife, happy to have it in my collection. Again, you see the Coke bottle shape in both aspects as you would expect from a dagger.
And that gives you that ability to hold it in sort of a flat bladed shovel grip like this, which a lot of people seem to like.
Even, let's see, what is it? One of the case stiletto that's based on a World War II design even has a sort of thumb pad, a jimped thumb pad in the ricasso there for that grip.
I'm not exactly sure. I haven't done the research into that style grip.
I'm wondering if it's easier to slip into an opponent if it's like this to get under any sort of body armor or get in between the ribs or what have you.
I'm not sure why the shovel grip on a dagger, you see it again, we saw it on sting here. Interesting. I gotta I gotta look that up actually see if I can figure that one out. Okay, last up, arguably the classiest in the whole group. Definitely the most classic is...
[55:06] The Randall made fighting stiletto, the combat stiletto. It's the 2-7. This is the model 2 number 7.
So number 2 is the model number and 7 refers to the length of the blade.
This has a, again, hollow ground bevels, much more shallow hollow grind, but hollow ground bevels and Nice belly.
More in the tradition, not, I guess this is, this is the tradition, because it's the old one, but more like the Taipan in that you have parallels until about here where it tapers, as opposed to the one we were just looking at, the Peacekeeper, where it flares out, and opposed to, say, the Spartan Harzi, that just tapers from the ricasso to the tip.
So you get great slashing out of this. I do like how you have, In that sort of classic randle style, you have a lot of room to put your finger over the quillion.
There's something called the randle fighting technique, where they, especially with the number one or the swedged bowie styles, where they have the main edge facing in and kind of hold it like this and attack using the swedge.
[56:24] This is the Commando handle. I did not order this. This was in stock at Knife Center when I bought it.
But this is exactly how I would get the number 2, so I lucked out on that.
You can choose different handle shapes and pommel styles. And this is called the Commando.
And I think it's because it's not wearing any underwear.
No, I'm just kidding. I think it's because of the Commando shape.
It looks like the Commando dagger from England, the Fairbairn Sykes.
And then it gives you, you get that double quillion, which is so nice and symmetrical.
Everything about this is symmetrical and just feels great in the hand.
Some people, I've had some naysayers.
[57:11] Bash the knife, this knife and other Randalls because you can see some of the machining in the blade and it's not the latest and greatest super steel.
This is a 440C steel, which, you know, I challenge any of the people who are like, no, that's not a super steel, that's a, you know, for the money I should, yeah, the guys who are using these in combat in World War II, they were not mincing and pearl clutching about the steel.
They were using it to great effect, and they're still around, the knives are.
You can find them at Blade Show in a bunch of different cabinets.
You'll see old vintage versions of these.
And you know what? They didn't just fall apart because they aren't M390 or, or 3V or whatever.
So, uh, check yourself when you, when you start thinking, Oh, Randall's, you know.
[58:06] Yes, they are expensive and yes, they take a long time to get, but they are a piece of history and they have been working, uh, for over 75 years, uh, just great at what they do.
So if you look at the reinforced tip, you can see a sort of diamond grind at the very tip.
Actually reminds me a little bit of the SOG daggers, the Pentagon daggers, where you get a little bit of a pyramid there for strength.
And yeah, I can't say enough about this. And what I will say is I am a very lucky man to have been able to A, find this, without having to order it and wait five years, afford it at the time I got this. You don't see me buying Randall Made knives right now. I got plenty of other expenses but at the time I got this it just all the stars aligned so I'm very very lucky to have this this, Randall Made 2-7. Well thank you very much for coming on this voyage. If you if you say journey you should be able to replace it with voyage otherwise it's neither. So thank you for coming on this little trip down memory lane with the Daggers. I I love daggers, it is one of my favorite historical designs.
It is about as simple as it gets. Two edges, same on both sides.
[59:28] And more than likely, the whole thing is symmetrical. Great for fighting.
All right, be sure to join us on Sunday for Mike Donnelly of LUC Knives.
You may know him as NAF Sergeant, just a great guy making beautiful knives.
This is another guy who has started making knives, and because of his expertise with them, and the fact that he's a handy person already, man, his work has just accelerated so quickly, has gotten so good so quickly.
So we have a great conversation. Also be sure to join us tomorrow night for Thursday Night Knives, 10 p.m. Eastern Standard Time, right here on YouTube, Facebook, and Twitch.
And if you'd like to become a patron, do so by going to theknifejunkie.com slash Patreon or scanning the QR code on your screen.
[1:00:16] For Jim working his magic behind the switcher, I thank you, sir.
Until next time, please, I implore you, don't take dull for an answer.
Thanks for listening to the Knife Junkie Podcast. If you enjoyed the show, please rate and review at reviewthepodcast.com. For show notes for today's episode, additional resources, and to listen to past episodes, visit our website, theknifejunkie.com.
You can also watch our latest videos on YouTube at theknifejunkie.com slash YouTube. Check out some great knife photos on theknifejunkie.com and join our Facebook group at theknifejunkie.com slash Facebook.
And if you have a question or comment, email them to bob at theknifejunkie.com or call our 24-7 listener line at 724-466-4487 and you may hear your comment or question answered on an upcoming episode of the Knife Junkie Podcast.
[1:01:07] Music.
Share This With a Friend >>>
For early access to The Knife Junkie podcasts and YouTube videos, receive Knife Junkie stickers and be entered into the monthly knife drawing giveaway, join The Knife Junkie's Patreon group of awesome supporters.
Knives, News and Other Stuff Mentioned in the Podcast
Pocket Check
Asymmetrical Contact
Jack Wolf Knives Javalina Jack
Kell Guardian
State of the Collection
Kubey Royal
Spartan Raider Dagger
Steve Callari Customs Paring Knife
Daggers
Cold Steel Tai Pan
CRKT Sting
Arcane Design Antimatter
Cold Steel Counter Tac II
Spartan Harsey Dagger
TOPS Felony Stop
Cold Steel Safe Keeper II
Spartan Marine Raider Dagger
Cold Steel Peace Keeper II
Randall Made 2-7 Combat Stiletto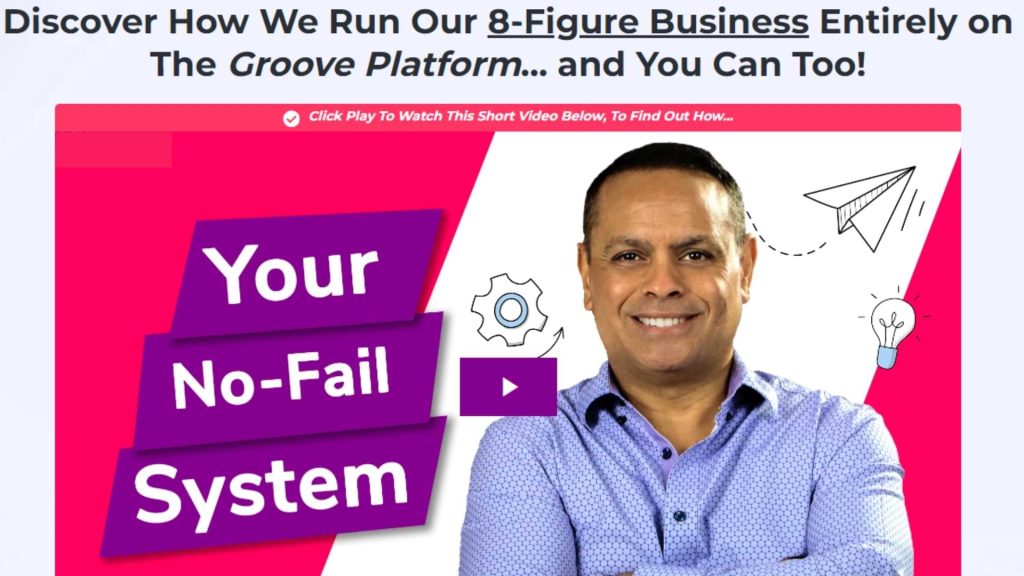 Let us know what you thought about this episode. Please leave a rating and/or a review in whatever podcast player app you're listening on. Your feedback is much appreciated.
Please call the listener line at 724-466-4487 or email bob@theknifejunkie.com with any comments, feedback or suggestions on the show, and let us know who you'd like to hear interviewed on an upcoming edition of The Knife Junkie Podcast.
To listen to past episodes of the podcast, visit theknifejunkie.com/listen.
Today's podcast in sponsored in part by the Upside App, your way to get cash back on your gas purchases. Upside lets you search your area for savings on gas, claim your discount, fill up your tank, then just take a picture of the receipt with your phone. And that's it… you've just earned cash back! Get the app right now at theknifejunkie.com/saveongas. Get the app and start saving money on gas — and help support The Knife Junkie podcast! Again, that's theknifejunkie.com/saveongas.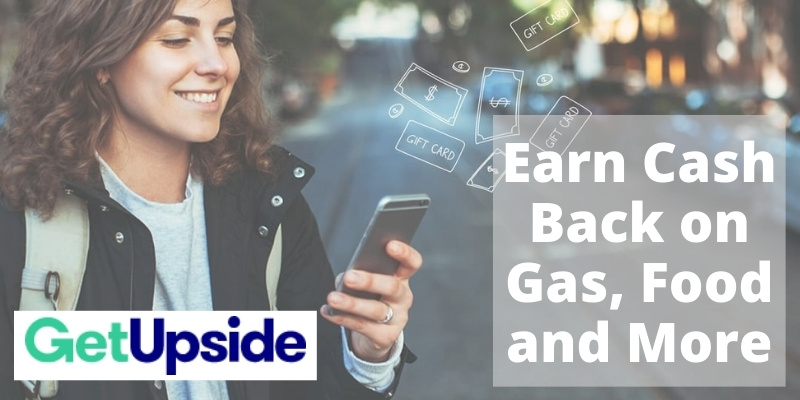 Shopping for a Knife?
Support The Knife Junkie Podcast and YouTube Channel by Buying Through My Affiliate Links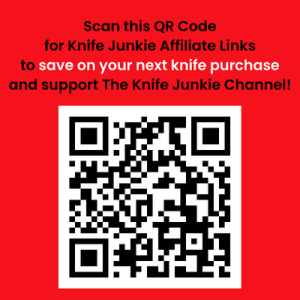 Bamba Forge
eBay
Field Supply
James Brand
Knives Ship Free
Off-Grid Knives
Vosteed Knives
WE (Civivi) Knives
Other Products and Services
Podcast Hosting
Website Hosting
Groove (Free Account) – Replace 17 Apps/Services in Your Business
Knife Books
Rakuten (Cash Back for Shopping Purchases)
Upside App (Cash Back for Gas Purchases)
TubeBuddy (Free Browser Extension and Mobile App for YouTube Creators)
Follow The Knife Junkie
Visit The Knife Junkie website
The Knife Junkie Listener Line — 724-466-4467
Email The Knife Junkie
Follow The Knife Junkie on YouTube
Follow The Knife Junkie on Instagram
Follow The Knife Junkie on Twitter
Join The Knife Junkie Facebook Group

Affiliate Disclosure
In the name of full transparency, please be aware that this website contains affiliate links and any purchases made through such links will result in a small commission for me (at no extra cost for you). If you use these links, I might be rewarded credit or a small commission of the sale. If you don't want to use these links, no problem. But know that I truly do appreciate your support.