Folding Knife Lock Types – The Knife Junkie Podcast Episode 233
On the mid-week supplemental episode of The Knife Junkie podcast (episode 233), Bob "The Knife Junkie" DeMarco has a "must see" or listen to episode covering folding knife lock types.
Bob starts the show with his "pocket checks" — the Off-Grid Enforcer XL and the Bastinelli Anomaly — while in his "state of the collection," it's a couple of "oldies but goodies" — the Cold Steel Voyager 5" Bowie and the Buck 119.
And in Knife Life News, Bob covers news from Damned Designs, which has four new budget folders.
Be sure to support The Knife Junkie and get in on the perks of being a Patron — including early access to the podcast. Visit www.theknifejunkie.com/patreon for details.
On episode 233 of #theknifejunkie #podcast, I'm taking a look at folding knife lock types. What's your favorite type lock?
Click To Tweet
For early access to The Knife Junkie podcasts and YouTube videos, receive Knife Junkie stickers and be entered into the monthly knife drawing giveaway, join The Knife Junkie's Patreon group of awesome supporters.
Knives, News and Other Stuff Mentioned in the Podcast
Pocket Check
Off-Grid Enforcer XL
Bastinelli Anomaly
State of the Collection (Oldies but Goodies)
Cold Steel Voyager 5" Bowie
Buck 119
Folding Knife Lock Types
Back Lock

Triad Lock [I will show some specific variants – indented in this list]

Liner Lock
Collar Lock
Axis Lock
Frame Lock (Reeve Integral Lock)

Bolster Lock

Button Lock
Compression Lock
Scorpion Lock
Shark Lock
Balisong
OTF
Let us know what you thought about this episode. Please leave a rating and/or a review in whatever podcast player app you're listening on. Your feedback is much appreciated.
Please call the listener line at 724-466-4487 or email bob@theknifejunkie.com with any comments, feedback or suggestions on the show, and let us know who you'd like to hear interviewed on an upcoming edition of The Knife Junkie Podcast.
To listen to past episodes of the podcast, visit theknifejunkie.com/listen.
Today's podcast in sponsored in part by Send a Card Online.  Send a Card Online is a website where you can create a beautiful greeting card, thank you card, sympathy or get well card, graduation card, "thinking of you" card, birthday or anniversary card, or any type of greeting card that you'd like to mail to someone you care about. Cards come in either postcard style, large oversize, or traditional two-panel and three-panel cards. You can also choose from a card catalog of pre-made cards, or create your own with your own pictures and text. The cards are printed in full color, stuffed in an envelope, sealed, stamped and mailed — NOT email — to your recipient. And right now, you can get a FREE greeting card just by visiting sendacard.online. Don't miss that upcoming birthday or anniversary or special occasion! Go to Send a Card Online right now!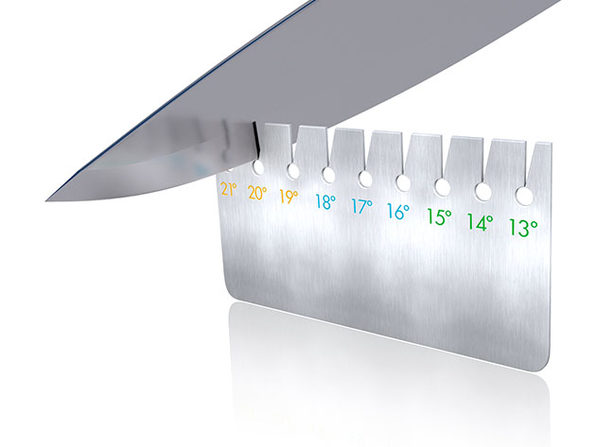 Shopping for a Knife?
Support The Knife Junkie Podcast and YouTube Channel by buying through my affiliate links
Shop on Amazon
Shop on eBay
Shop on Blade HQ
Shop on Field Supply
Shop on Knives Ship Free
Follow The Knife Junkie
Visit The Knife Junkie website
The Knife Junkie Listener Line — 724-466-4467
Email The Knife Junkie
Follow The Knife Junkie on YouTube
Follow The Knife Junkie on Instagram
Follow The Knife Junkie on Twitter
Join The Knife Junkie Facebook Group
Affiliate Disclosure
In the name of full transparency, please be aware that this website contains affiliate links and any purchases made through such links will result in a small commission for me (at no extra cost for you). If you use these links, I might be rewarded credit or a small commission of the sale. If you don't want to use these links, no problem. But know that I truly do appreciate your support.