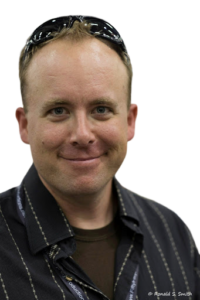 Show Highlights
Bob gets his wish — to talk to knife designer and knife maker Les George, of George Knives. A former U.S. Marine, Les is a down-to-earth guy and definitely someone of importance in the knife world. From his first knife (interesting story — be sure to listen for that) to his days in the U.S. Marines to now, Bob and Les cover a lot of ground. Definitely an episode you'll want to listen to.
Also, listen in for how you can win a SnaggletoothMF product, donated by Rob Pena of Snaggletooth Tactical (Listen to his interview on Episode 16).
Have any feedback on what you heard or questions? Call The Knife Junkie listener line at 724-466-4467 and let us know.
Pocket Check
In honor of Les' appearance on the podcast, Bob has Zero Tolerance (ZT) 0920 while Les is carrying a "Frankenstien" knife — a Wilson Combat Eagle with Damascus blade and a VLC frame.
Subscribe, Download or Leave a Review
Show Notes
Get The Knife Junkie's E-newsletter
Subscribe to The Knife Junkie Newsletter
Past Episodes
Catch up on past episodes of The Knife Junkie Podcast.
Subscribe to the podcast in your favorite podcast player or by RSS so you automatically receive each new episode.
Join The Knife Junkie community and we'll email you when a new episode comes out so you don't miss anything.
Follow The Knife Junkie
Visit The Knife Junkie website
The Knife Junkie Listener Line — 724-466-4467
Email The Knife Junkie
Follow The Knife Junkie on YouTube
Follow The Knife Junkie on Instagram
Follow The Knife Junkie on Twitter
Join The Knife Junkie Facebook Group
Affiliate Disclosure
In the name of full transparency, please be aware that this website contains affiliate links and any purchases made through such links will result in a small commission for me (at no extra cost for you). If you use these links, I might be rewarded credit or a small commission of the sale. If you don't want to use these links, no problem. But know that I truly do appreciate your support.