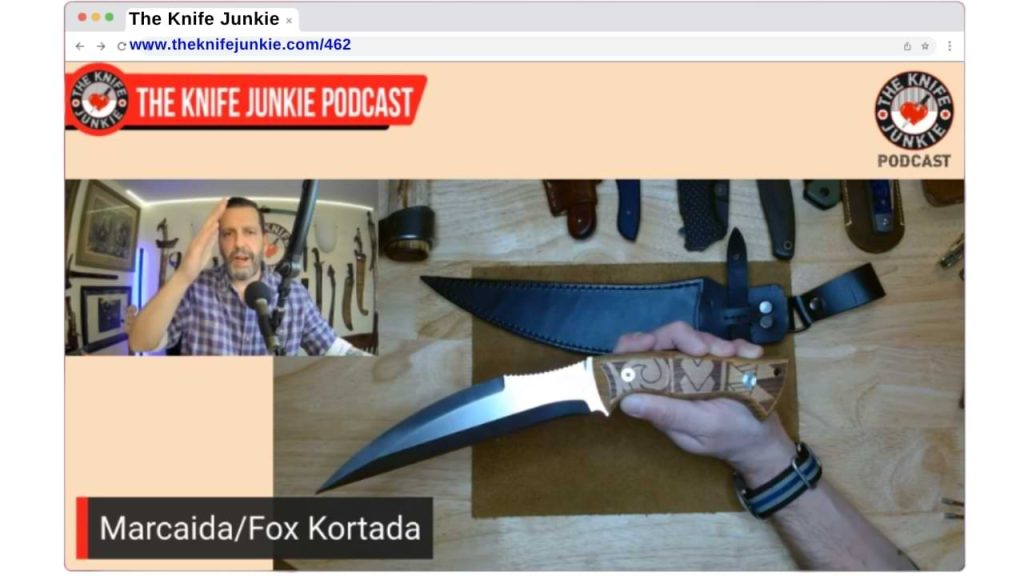 New Knives and Other Acquisitions: The Knife Junkie Podcast (Episode 462)
On the mid-week supplemental episode of The Knife Junkie podcast (episode 462), Bob "The Knife Junkie" DeMarco looks at his new knives and other recent acquisitions, including the QSP Hedgehog TPK Exclusive and the Marcaida/Fox Kortada among others.
Bob starts the show with his favorite comment of the week, followed by his "pocket check" of knives: the Ritter/Hogue Auto RSK Mk1, C. Risner Cutlery Ohio River Jack, T. Kell Knives MR1, and the Kershaw Iridium (Emotional Support Knife).
In Knife Life News:
• New Premium-for-Less CJRB Frak
• First New ZT in a Long Time in MagnaCut and Basket Weave CF
• Full Size Benchmade Freek Gets S90V and CF
• CRKT Clever Girl Gets Serrations
Meanwhile, in his "State of the Collection," Bob looks at the first edges on an old Uncle Henry Stockman, and a Micarta Dye Job on his Lake Champlain Barlow.
Find the list of all the knives shown in the show and links to the knife life news stories below.

Be sure to support The Knife Junkie and get in on the perks of being a Patron — including early access to the podcast and exclusive bonus content. You also can support the Knife Junkie channel with your next knife purchase. Find our affiliate links at theknifejunkie.com/knives.
Bob recently attended the Texas Custom Knife Show, and he came home with some new knives. Plus some other recent acquisitions this week on episode 462 of #theknifejunkie #podcast.
Click To Tweet
Read Full Transcript
Automated AI Podcast Transcript
The Knife Junkie Podcast is the place for knife newbies and knife junkies to learn about knives and knife collecting. Twice per week Bob DeMarco talks knives. Call the Listener Line at 724-466-4487; Visit https://theknifejunkie.com.
©2023, Bob DeMarco
The Knife Junkie Podcast
https://theknifejunkie.com
Transcript
[0:00] Welcome back. Coming up, we're going to take a look at the November Gentleman Junkie Knife Giveaway Knife.
We're going to take a look at some micarta that I've dyed, and then new knives to the collection.
Welcome to the Knife Junkie podcast, your weekly dose of knife news and information about knives and knife collecting.
Here's your host, Bob the Knife Junkie DeMarco.
[0:29] Back to the show, my favorite comment from this past week was from Craig Vincent.
Craig is a regular contributor to Thursday Night Knives. He says, Bob, I started collecting knives 13 months ago.
I was about three months into it when I got my first cold steel, and I never looked back.
I'm up to 50 plus cold steels, and among them are six Voyagers, three large, three XLs. I guess I'm just a fast learner.
Lol. I like that fast learner. That's a another great justification.
You know, right here at the knife champion podcast, we look for different ways to justify our habits, or I should say our hobbies, and collecting knives being being chief among them.
We got to come up with good justifications from now and again.
Fast learner is a good thing. You know, you, you never want to stop learning and how are you going to do that by acquiring more knives.
So I think cold steel is a good way to go, especially considering you get a lot of bang for your buck and if you have any interest in historical knives and modern representations, they are the way to go.
Alright, that being said, thanks for commenting. One and all, it's greatly appreciated and of course, thanks for watching.
Let us get to now a pocket check.
What's in his pocket? Let's find out.
[1:50] Here's the Knife Junkie with his pocket check of knives. In my front right pocket today I had the Auto RSK Mark 1 from Doug Ritter and Hogue Knives. This thing is awesome.
I'm going to do this all with my left hand.
Very strong spring. It really pops out with authority, slams out, and yet somehow it's easy to one -handed close.
Maybe not as much with the left hand here, but see I still manage.
So you have everything you get from the RSK Mark I, this is the full size, but in an auto package.
One thing I did notice is that they have tempered the texture.
On that Contour G10, which is really nice. It has that radial sunburst pattern coming out from the pivot.
On my first RSK, full size, and then my Mini RSK, which I still have, it's really aggressive.
But here they've knocked it down a bit, and that'll be it kinder on the pants pockets.
Speaking of the pants pockets, they have changed, I think, the gauge of the metal that they use for their spring clip.
It feels slightly stouter or maybe it's because there's coating on there.
I can't tell, but in the past I have gotten aftermarket benchmade clips to put on my Hogue knives, but this one I'm just going to leave. I'm pretty happy with that. It seems pretty stout.
[3:19] That's the only complaint I ever have with any Hogue knives.
They are so well done, this one has great action, and then a secondary lock which, since it's there, I've been using.
[3:32] But other than that, you know, I wouldn't miss it if it weren't there, but since the button sits pretty proud, I figure why not.
Oh, and last on the list of awesomeness for this is, it is of MagnaCut 63 to 64 Rockwell.
So MagnaCut steel, the it steel, at the best Rockwell hardness for that steel.
So this is a great knife. I've been carrying it quite a bit.
When I had my full -size, I carried it a bit and then it ended up, well, I gave it away to a friend in need.
But I didn't miss it as much as I would have in the small one.
But now The full -size with the auto just kind of sends it over the cool the coolness wall for me And I'm all about this knife and carrying it quite a bit, Okay, second up in my pocket today.
I had the Seerisner cutlery Ohio River Jack.
[4:31] Such a great, great knife. This one is in Wharncliffe and riding in a Kevin Duty slip, Duty Daggers on YouTube.
He was just on, we just had him on episode number, what did I have him on?
He was on, oh, 455. Go check it out. So with any of these shows that I mentioned, all you got to do is go to the number.
Kevin Duty was theknifejunkie .com slash 455.
He makes these beautiful leather slips and he has a lot of great videos about knives like this This one is a design from Austin Jackson, proprietor of traditional pocket knives calm and see Reisner cutlery a Company started by his grandfather who loved traditional knives and was a buyer trader seller knife community, stalwart in the traditional world and, So, Austin started, or continued the company in his name, and under that shingle has been designing knives and having them made.
This one, made by QSP, I'm not so confident about closing them one -handed.
They do have pretty stout springs, but really, really great action, and a wonderful cutter.
This is a full flat ground M390 Wharncliffe.
I think it looks really nice with the slip, color -wise. I think it's a great match.
[6:01] And, yeah, that's a pretty robust knife if you have your slip joints for any sort of hard work.
This or the Champlain, Barlow, or any QSP also slip joint, they just seem very, very stout and sturdy.
Alright, next up on my belt today I had the MR1 from TKEL Knives.
[6:22] Tim Kel is an awesome guy. I had a great time sort of haunting his booth at Blade Show and he's been on the show a couple of times.
Well, he was on episode 403, and then he's been on Thursday Night Knives as well.
This is his Nighthawk knife, except sharpened on the top edge.
A special job for a Marine Raider unit, Marine Raider 1, I guess, out of California, Southern California.
This is a purpose -driven knife. Yes, this is for close combat, maybe you're clearing a house or clearing rooms and such and someone jumps on you.
These are the stories I've heard. Of course, this is not my own experience, but this apparently has been put to the test and has passed with flying colors.
Not in my, not my particular model here, but if you want a Pekal style knife with a ring that you know has, you know, will do the trick. This is the one.
And so discreetly carried. All these T -Cal knives carry so discreetly on the belt.
That's about the width of your belt, maybe a little bit wider.
[7:38] And in this case, I have the horizontal discreet carry concept clip.
So this makes a great, great carry. It's the kind of thing that you can carry and have a t -shirt draped over it and it's no problem.
No one will notice it just blends right in.
[7:58] Last up today, my emotional support knife was the Kershaw Iridium.
I'm a huge fan of this knife.
This was the one folding knife that I brought with me when I went down to Texas.
This is one that I packed that I knew that I would be more than happy with carrying all weekend, but if it got stolen out of my bag, it wouldn't be the end of the world.
It's not that expensive, I could replace it.
[8:29] Really dig this knife. So it's aluminum, D2, it has a really excellent crossbar lock, you know, I would say it rivals the Hogue crossbar lock.
It's just, it's just awesome.
And it's got a D2 blade coated. That coating, you know, I've used it a bit, but not that much.
I was not expecting so much wear on the coating.
[8:55] But to someone like me who doesn't use their knives that much but would still like to have a weathered looking knife that's pretty cool. I mean that's just double -walled cardboard.
I had some cardboard over the past couple of weeks that I've used this for and it does great cutting the cardboard but as you can see it wears on the coating pretty nicely.
I dig this knife a lot.
The Kershaw Iridium, worth every penny. I think I paid like 65 bucks for it.
Great for emotional support, great for the fidget, but a really, really good user.
And I love the blade shape and that big swedge.
The handle is very comfortable. I love aluminum and they do the lock beautifully.
So this is what I had on me today. Let me know what you had on you.
Drop it down in the comments below. Did you have an automatic on you?
Can you carry automatics in your jurisdiction if you can?
It's probably thanks to the man who designed this, Doug Ritter.
Every time you buy a RSK Mark I, whether it's a mini, a full -size, an automatic, or a fixed blade.
[10:04] You go to knifeworks .com, that's where you buy that knife, and when you do, it puts money in the pocket of Doug Ritter, who will then be able to continue the fight for our knife rights.
So, you know, you don't feel like spending money, sending money to knife rights?
Well, buy one of those knives, and you'll have a knife, and you'll also be doing similar things, like putting money in the pockets, if that makes that happen.
Okay, next up I just want to show off this really cool knife that was given to the channel by Dave of This Old Sword Blade Reviews, and it is the Gentleman Junkie Knife Giveaway Knife for Novambra 2023.
It is a really cool one, this is going to be a hard one to not adopt myself.
It is the TS -175, and it is a chunker. It's got a long blade, it's a 4 inch blade, and then like about a 5 inch handle here.
And you're bracketed in with these big thick slabs of titanium.
Look at how chunky that lock is in that frame.
This is, you know, you could get rid of these big Contour G10 frag scales and have a slender but totally capable frame lock here if it weren't for all of the milling inside to keep this light.
So this is a big knife, but it's nice and light.
[11:30] I love the militaristic look of it. Not just the handle, which is olive drab and definitely evokes a combat knife, but the blade, too, with the swedge and the nice big fuller, which, yes, you can use it to open it, and the thumb studs, everything about this...
Oh, by the way, what a great sharpening trowel, slash finger trowel.
Everything about this is all business. That's D2, that's a long design.
Really great action. You can flip, you can use the fuller, or you can use the thumb studs. Any way you want.
We call this in the business a mixed fruit pudding.
[12:13] So, jump in on this if you like it. Patreon.
Go to theknifejunkie .com slash Patreon, check us out, see what tier of support works for you.
Of course, if you want to be in on this knife, it's the Gentleman Junkie tier of support.
But if you like these conversations we have on the Knife Junkie, which is really our USP, you might want to join because you'll get at any level, you'll get interview extras.
And to me, that's our coolest offer. But it also is nice that you can get a knife every month. And this month, this one's pretty damn cool, so check it out, go to theknifejunkie .com slash Patreon.
I will repeat that long and complex address.
Before we break here, and that is theknifejunkie .com. Among this week's specials at Knives Ship Free, Bradford's Guardian 3 .2 is compact enough to carry all day long and has an ergonomic design that creates a comfortable grip.
They are in stock in CPM MagnaCut for an impressive blend of edge holding, toughness, and corrosion resistance.
The Beg Knives Philoso dagger is the perfect balance of form and function.
It has a comfortable sculpted handle and has three available finishes on the double -ground blade, and Benchmade just released the new 560 -03 Freak featuring carbon fiber scales, CPMS, 90V super steel, and red thumb studs and standoffs.
[13:35] The handle's sculpted profile gives a great feel to this stylish folder.
Get these deals and other great specials from our friends at Kniveship Free.
Just use our affiliate link, theknifejunkie .com slash kniveshipfree.
That's theknifejunkie .com slash Knives Ship Free.
Support the show and get a great new knife at the same time.
Theknifejunkie .com slash Knives Ship Free.
You're listening to the Knife Junkie Podcast, and now here's the Knife Junkie with the Knife Life News.
Artisan slash CJRB has easily become one of my favorite manufacturers, foreign manufacturers, especially with the Pyrite.
Man, that knife really, really won my heart and also showed me what a great manufacturer they are and how dialed in their work is.
Well, CJRB has a new one out called the FRAK and I've seen two spellings of it.
The one that's up here with the K and one with the CK.
[14:32] But the funny thing about the CJRB FRAK is that if you go by this spelling, it's like Battlestar Galactica.
Anyone ever watch the reboot of Battlestar Galactica in the early 2000s?
Great show. Highly recommended.
But that's their f -word in that universe, it's frack.
So I can't help but think that...
That a nerd designed this and I love you for it man.
So this is a big boy, this is a 4 inch, well 3 .9 inch AR RPM9 blade or and when you get this in AR RPM9 because it comes in two flavors.
[15:12] You can get it in frag or smooth titanium which is, I'm sorry, smooth or frag steel which is going to be an ounce heavier than the other.
So this 4 .6 ounces for the steel or you can get it in S90V in titanium in just the Prague handle, which is going to be 3 .6 ounces.
So a full ounce lighter with the titanium, but just a cool design and kind of reminiscent of the Pyrite, kind of reminiscent of the Echo, I should say in the same universe.
To me I like it smooth better than with the Frag.
So this might be one that I get in the AR RPM 9 version of it with that steel handle because I always kind of wanted the Echo which has many of the same characteristics we're seeing here that one was designed by Ray Laconico but this one has what I always wanted in the Echo which is a more acute point but basically it hits all the other points.
[16:14] So this is an exciting looking one. It's available right now.
I got to start doing my research online, see if any of our trusted voices have gotten this one yet.
I'm sure they have by the time you're watching this video.
CJRB, lots of exciting stuff in there. I can highly recommend their work, what can I say.
Alright, next up from Zero Tolerance, a brand I used to recommend all the time but have kind of fallen off in recent years.
They've come out with a couple of cool ones, the 0308, probably my favorite of their most recent output, but they finally have a new model, they're not just retreading old models with MagnaCut or carbon fiber, they have a new one, it's the 0545.
[16:58] To me, it's a swing and a miss, but that's just personally, I love the profile.
It's a good -looking knife.
I would that it were larger than 3 .2 inches, but it's a 3 .2 inch drop point fully flat ground MagnaCut blade on ceramic bearings.
No doubted, it's a it's gonna be a great knife, but they've got that basket weave carbon fiber that to me is so 2012.
It's just, I don't know. Hasn't carbon fiber moved on?
That's the that's the carbon fiber that turned me off from carbon fiber and it's taken me a long time To come back in the fold with your marbled carbon fibers in your fat and your camo carbon fibers, But this just is uh one step forward two steps back in my humble opinion.
I do like that bronzed hardware It's got a full titanium.
[17:53] Lock side and 2 .2 ounces I mean just 2 ounces it's a lightweight slicer no doubt a sweet little knife it's just little things on this could could make it better I also think the clip is you know it's kind of your off -the -shelf ZT clip and I think that yeah you can see it right there it's it's a totally functional over -the -top you know it's the sort of clip that if you want people to think you're carrying a Kershaw so you don't get rolled for your ZT it's that kind of a clip but you know what that's not really happening out there in the real world so why not just put a nice sculpted titanium clip on there.
[18:35] Pocket on the outside not sure why people don't just put all the pockets on the inside for that relief cutout but now I'm just getting nitpicky I'm just glad that Zero Tolerance has come out with a with a new model because as I mentioned before, I'm so enamored with the Kershaw Iridium.
There's no reason why ZT, you know, the big brother, the expensive cousin, there's no reason why they can't be doing new releases as exciting as the Iridium.
So hopefully this fits the bill for ZT fans.
Okay, next up, this one I know will fit the bill for Benchmade fans and even maybe some Ritter RSK Mark I fans this is the Kershaw Freak which to me was always their answer to the Ritter Hogue once or the the Ritter Griptilian once they stopped making the RSK OEM for Doug Ritter I always thought the Freak was kind of their follow -up because it's got a very similar blade to me but anyway this is the Freak see yeah look so look at that picture and look at look at that blade.
[19:44] And you're like, yeah, it's just a drop point blade, Bob. It's just a drop point.
But to me, it's very similar.
Anyway, the Freak is a great knife that a lot of people have loved.
Its first iteration had some rubber impregnation in the handle that turned some people like yours truly off.
But they have since done a lot of different treatments with it.
This latest one is exciting, if you like, S90V, which I never really had much of an opinion on until Jack Wolf Knives started shipping with S90V.
I really like it. As a matter of fact, I've sharpened it at this point and I even enjoyed that experience.
But the new Benchmade Freak 3 .6 inches, almost fully, well, very high flat grind or high saber grind of S90V.
[20:31] Now, the last, the normal steel for this is M4, which is a steel that people love. I like them for a lot too.
So they're replacing one amazing steel with another.
I guess this is a more corrosion resistance. But this is the lightest freak ever.
This freak is the lightest freak ever at 4 .12 ounces.
That is a light freak if you ask me. This is a regular blue class model.
This is not one of your limited edition things coming out in a special steel.
This is now just gonna be a thing.
This is a, you want a Benchmade? You can go find that one now regularly and it is available now.
It's got that arrow clip which I love and a little red thumbstick.
Next up, clever girl, from CRKT, an Austin McGlown design.
This was the inaugural or in the inaugural class of the Forged by War series by CRKT.
These are knives, holders, and fixed blades designed by combat veterans and each designer, each combat vet who designed a knife gets to choose the charity that it helps. And in this case it's.
[21:57] Oh, the Green Beret Foundation. So every time you get a Clever Girl from CRKT, some of the proceeds go to the Green Beret Foundation.
But this is a very cool knife. I've always liked the look of it.
They did a folding version of it at some point, but Clever Girl, I can only imagine it's named after the Velociraptor in the first Jurassic Park.
Remember the Australian guy with the cool bush hat and the SPAS -12 franchise shotgun.
He's like, he's like, right before he gets killed by the Velociraptor he says, Zed -a -da -do.
I think that's how it goes as I remember, but if you look at the blade shape you can see some pretty, some pretty nasty curves.
Well now they came out with a new version of this Persian blade.
That's a 4 .6 inch blade by the way, with Vef serrations.
So three of those Tom Vef serrations, those giant scoops, it's like having three little mini karambits on here on your Persian blade.
I think it's cool. I love Vef serrations.
I don't have any in the collection, but I do adore them and their effectiveness.
Comes with a kydex sheath and a subtle change to this one too.
You can see in this picture that Jim has up, that blue and black swirled G10.
Quite, quite fetching to the eye if you ask me.
[23:25] So those are the changes. It's still an SK -5, which is a good budget carbon steel.
You see cold steel use that to great effect. And just with those added serrations making it extra nasty because let's face it, a Persian can be a very, very effective and nasty knife, but with that curve, as you're, I'm, this is not a Persian, as it curves away from the target with that natural arc of your hand and your wrist, the blade starts to come away from the target.
But when you have those three little serrations, you have three new points each time grabbing and pulling and slicing.
So I think adding serrations, especially to a Persian, is a great idea. That's why I got the.
[24:20] That's why I got my recent Persian upswept cold steel in Cererate.
Okay, that's it, that's it, that's all I was trying to say.
Cererations plus Persian equal effective cutting.
Let's get out of here. KnifeLife News for the week and we'll see you in a second for the statement.
The GetUpside app is your way to get cash back on your gas purchases.
GetUpside is an app you put on your smartphone, and whenever you need to get gas, search your area for savings, claim your discount, fill up your tank, and then take a picture of the receipt with your phone.
And that's it. You've just got cash back. Visit theknifejunkie .com forward slash save on gas to get the app and start saving.
Again, that's theknifejunkie .com slash save on gas.
And now that we're caught up with KnifeLife News, let's hear more of the Knife Junkie podcast. So I wanted to show off this really cool little Stockman.
It's a medium -sized Stockman. It's an Uncle Henry. Had this for a while.
I believe I got this in New York.
And it hasn't had an edge, never had an edge.
I believe it's pretty old, though. I mean, like from the 80s old.
Because the Stag -A -Lon, that's fake stag, is really high quality.
It seems like really high quality stag -a -lon that is even a thing.
[25:46] I would venture to say that it's not real but but it feels real.
It's got the dark carbon steel springs back here and very very nice thin behind the edge blades but they had no edge.
So I finally took this to the to the diamond stones of my Sharp Maker and put edges on it and it did not take very long and it made me fall in love with the Stockman design.
In this case you have a long Turkish clip point blade with the clip starting all the way at the back and this one got very sharp very quickly which leads me to believe it's pretty soft steel so I'm not going to be hard using it but the good thing is you got three blades.
You can always keep one of them sharp or use one and then move on to the other.
But the three blades of the Stockman are the main blade which in this case is that clip point.
[26:49] Got very good action. You have a sheep's foot blade, very useful straight edge utility blade, probably the most used on these knives.
And the way they nestle in there, like a true stockman, the blades are all on angles so that they fit.
You'll see some stockmen have three different wells for the blades and that makes them extra wide, like the buck that I have, it's got a whole bunch of space in there, it's not trying to make it as thin as possible.
And that takes a lot of work, a lot of design work, we talked with Ben Belkin about that, designing multi -bladed slip joints, for them to nestle in together like that is pretty difficult.
A last blade here, I will do, sometimes people, to avoid the inevitable blade rub, when they pull out the third blade, which is usually a spade blade, they'll open this up first so that they don't rub.
[27:59] But in this case, it's the spade blade, and on the end of that dogleg pattern, it gives it a real nice angle to the handle. So you get a real good cutting angle on that blade.
Very useful with the belly up front and the straight in the back.
Very, very excited about having this. So I'm going to start carrying this. Stockman.
I've never been a Stockman carrier except for when I first got my GEC 66, which is a great knife, but I don't carry it that much these days.
Before we move on to the new knives and other acquisitions for the collections, I just want to show you another dye job. I know last week I showed you this.
[28:47] I dyed my Benny's Clip, my Jack Wolf Knives Benny's Clip, that had a very, very light gray black micarta that just would not take oil, would not take that black color.
So I decided to take the bull by the horns and I dyed it burgundy.
I love that color. I love it next to the gray and now it's unique. It's mine.
[29:09] There are many others like it but this one is mine. So, I did the same thing with my Lake Champlain Barlow from Sea Rising Cutlery, we were just talking about Sea Rising Cutlery before.
This big ol' Barlow, or big new Barlow, I should say, had the same issue.
Very nice micarta, but to me just too gray and would not take on any color, even if I oiled it or did other things.
So, I dyed it in indigo dye, Rit dye.
I did a very light... I put a very small amount of dye in the boiling water.
It's all very unscientific because if you look at the label, the label is pretty unscientific. So you just kind of wing it.
If it's cotton, you put some salt in there. This is canvas so that helps it take these scales.
Both of these knives come off super easy and the whole process took very very little time.
I've I've never dyed G10, but I think dyeing micarta is a little bit easier because it's more absorbent.
I think the G10 takes longer, and then I also think that when you're done, you're still washing a lot off.
With this, it seemed to absorb in pretty well, and the rinse was clear.
[30:26] That wasn't blue, but very, very happy about that, and this is riding in its new Doody's Dagger slip. Very nice, sumptuous leather slip, very good stitching, does great work.
[30:41] All right, so let's get on to the new knives. So as you know, I went to the Texas Custom Knife Show recently.
I was only going to get one thing. I got a few more than one, but that's OK.
And I've also received some things from people and some companies.
And I just have some new stuff that I need to show off that I'm pretty excited about.
The first one, though, was one that I was obsessing over for a while.
[31:08] I've wanted this knife for some time and I finally finally did it because it was out of stock and then the desire really built for it and then it came back into stock and I snapped it up you know it's that fear of loss but anyway it is the traditional pocket knives exclusive QSB Hedgehog.
A beautiful M390 blade, super duper thin, very very thin hollow ground blade, straight razor style, but with a nice point that you can get into stuff with right there, and in this gorgeous jigged titanium body.
It's very slender, it is great, it's perfect, I love this knife, it's got really excellent walk and talk and what I one thing I really love about it is that I've wanted to love a cleaver style knife for a long time you know like like like the Kaiser.
[32:11] Sheepdog or the or the Tauzer K those knives you know I want to love them I just this is the first one where it just makes full sense to me it's not a modern locking folder.
It's a traditional non -locking, smaller, and now the whole razor thing really makes sense to me. Really works.
This is beautiful. I haven't gotten around to it. I want to put a little leather bob on there to brand it as my own. I like to do that sometimes.
But this is M390, as I mentioned, really great walk and talk.
Now he has a C. Reisner Cutlery Austin traditional Pocket Knives has an exclusive of this now and he's got like eight different fat carbons, fat carbon fiber covers you can get for this.
Very, very, very tempting but right now I, I shan't, I shan't do that because I got other fish to fry right now.
And I already have a hedgehog, damn I want another one.
It's such a great, great Even looks beautiful close.
And here it is in it's slip from Kevin Deity.
[33:25] Beautiful, beautiful slip. Speaking of beauty, dazzling, like, incredible beauty, this is the new Jack Wolf Knives Little Bro, and it is in this unbelievably dazzling Pyranite.
That's the word I keep using for it because that's the word for it.
To me, I look at it and I see the universe.
I see I see those Hubble telescope images, you know what I mean?
Okay, I'm being a little corny, or maybe a lot even, but that's what that Kyranite looks like to me.
It's just gorgeous and it feels really good.
I don't have any modern Kyranite knives.
I know you can get it on, you can find it on paste knives, you can find it on some other knives, but I don't think I have a modern representation of this of this material before now.
So it is very nicely slick, very nicely contoured, but it doesn't feel like it's going to slip out of the hand.
Maybe when wet, but it has a surface tension to it that, I don't know, just keeps it in the hand.
[34:40] So the story with the little bro is that this is the first version that came out over a year ago and there were blade wrap issues so the manufacturing was a little bit faulty on this knife and so he collected them all back and sent them back.
Those of us that he sent review copies to, we got to keep them.
I sharpened the blade wrap out. It's still there ever so slightly.
You can see a little glint right there.
[35:13] It's It's mostly sharpened out, you can see it right there.
It doesn't really affect the cutting, and it's N390 blade steel, so it's a slog to sharpen through.
So, I've been using it, and then occasionally sharpening through it. It's almost gone.
To me, it's nothing. It's...
[35:36] But he worked through those problems on this knife and I swear I think I can see it because the blade seems slightly more slender on the new one and I'm wondering if that's what the solution was to cure that blade wrap.
Blade wrap is when you close a slip joint and the spring fires it back into the channel and it continues on and instead of stopping it dings that little rise in the liner there.
That rise in the liner is to accommodate the pin that holds the spring in the back.
So when you see a Coke bottle or a Swell Center and it pops out like this, like the Vampire Jack, that's where the pin is so you don't have that bump in the trail.
[36:29] Okay, maybe it's more info than needed, but probably not.
This one is going to go fast. If it's not already gone, I would say jump on the little bro. It's the perfect size.
It's right between a GEC 15 and 14.
They're classic boy -style knives. That's what this is. Classic boy -style knife with that sleeve board pattern handle and that gorgeous downward reaching foot point blade that you saw me cutting and it's hip right down where you need it.
So this is an awesome awesome knife and since it didn't get didn't really get made and distributed the first time they're gonna go fast because there's there's a lot of extra demand so I would say jump on this one just like you may have jumped on a single bladed GEC 15 back in the day.
[37:21] Okay, next up, this, sent to me from Wee Knives, this is sweet, this is the new Brazen in Button Lock, the Brazen Button Lock, such a great knife.
So I had the Brazen in the black blade maroon handle and I gave it to my brother, he and I went to the same high school and that was our school's colors, not like we're big rah kind of guys but you know I think we both look fondly upon those days and, whether or not we look fondly upon those days I definitely look fondly upon those colors and I know Vic likes them too so he is now the owner of that I wish I now had that to compare but really the difference is the lock this is got the Civivi button lock Civivi Sencut Wii, killing it with their button lock this This one has a little bit of stick.
[38:20] You're a little pop. I think, well that was there when I first got it, I've had this for a couple of days now, and then I put a little oil in the bearing on the pivot just for fun and that seemed to make the the lockstick come back a little bit.
I'm not concerned, I had the same thing with my Senkut Watuga, another knife I gave away, but that knife had that, it also had the black coating.
After a while the black coating wears in and A, it becomes smoother on the pivot but also becomes smoother on the lock release.
In any case I don't mind a little lock stick, like I shouldn't mind a little lock stick.
Of course it gets to the ADD part of me but lock stick just means something is locked up even a little bit better.
[39:14] So shouldn't bother me too much. 3 .6 inch blade this is, let's see, that's what I thought 14 c28 and they mark it so small but yeah 14 c28 end and which is just a great blade steel.
Easy to sharpen, keeps a wicked edge. If you like a polished edge, it polishes up very nicely.
And the The ergos on this are just really great, this feels nice in the hand, it's hand -filling without being too thick.
Also in reverse grip, which is a definite possibility for a knife like this, it has really great landing through the thumb and the palm of the hand.
[39:55] Comes in a variety of colors and color ways as the kids are fond of saying so check these out i'm going to do a an up -close video of this and also the next knife which we sent me and i practically jumped out of my pants i was so excited about this one this is the terzuola design Tamashii, Tama -ee -shee -ee, I think.
Okay, my understanding, Tamashii, Tamashii.
My understanding is that you pronounce everything in Japanese, which might make it a little easier to pronounce.
So, Ta -ma -shee -ee, Tamashii, is what I'm calling it.
A beautiful, upswept, It's a sort of Quaken -style knife here, designed by the great and powerful Bob Terziola, and made just so nicely.
This thing is beautifully done.
You've got D2 blade steel, you've got sandwiched construction here.
[41:02] So that micarta goes all the way around the handle.
It's a full tang, but you don't see it because it's totally encapsulated in this incredibly comfortable handle.
The handle is so comfortable.
It's like that pair of boots that almost feels better to have on than not.
This almost feels better to have in hand than not.
[41:27] Very, very comfortable contoured handle. It's green, very, very dark green next to that very dark black. It's just incredible looking.
You got a nice swedge on the spine there and then a forward bit of jimping so you have the rear jimping for saber grip and then if you're going on a more Filipino grip here, pushing down on the back of the thumb, you got something like that.
This blade is incredible. I love it. I love this knife.
And the sheath that comes in is really great too.
A rather generous mounting option here in their version of the Tek -Lok.
I think the Tek -Lok is a little much.
I like it for bigger knives.
You know, like a big outdoors knife, it'd be great to have on.
But for something that you want to stash on your person, it's a little too big for But, I gotta say, for the money, it is a generous and very, very versatile offering.
One thing that this comes with, that all of the Senput and Civivi fixed blade knives come with these incredibly large lanyards.
I'm not exactly sure why. Why?
[42:47] My Senput Waxahachi also came with this and I don't need that.
Thanks, I don't need it though. But it's interesting, it's a big length of paracord, gutted paracord that you could undo and use, I guess, in a pinch. So there is that.
There is some utility to it, but I find it a little much, especially for such a sleek and beautiful knife.
I mean this knife is just, you know, objectively beautiful.
[43:23] So, a very nice knife. Thank you, uh, Civivi Wii Sencut for sending these to me.
I cannot wait to do the review and show this, uh, show you my appreciation because, uh, yeah, that could be awkward if you sent me something that was really awful that I hated and then I had to, like, give it away and hedge my words.
In this case, I won't have to. Uh, they did send in a package of these, which I think are, they're having a big, I think they're having a big sale.
And the reason I say I think is because I've noticed other people mention it, but that was not part of why they sent this stuff to me.
But I do believe they're having a sale.
But this, they sent me two of these things and they are awesome.
They're little knife rolls.
So one, two, three, four, five, you can fit ten knives in here of varying widths.
So very nice little thing and to roll this up, throw it in your pack, in your check -on luggage, and boom, you can take a whole collection with you.
All right, next up, these were sent to me by Off Grid.
[44:33] They're very exciting to me, and ordinarily I don't get excited about assisted open knives, but the Off Grid Rapid Fire is one, along with the Zero Tolerance 350 and the Zero Tolerance 566.
These are assisted openers that excite me.
The Rapid Fire is a model that first came out with a recurve and then came out with a wharncliffe.
I keep the wharncliffe rescue model in my car.
And now they have taken the Rapid Fire chassis and added the stinger blade, that dagger blade that was very big that came out a couple years, about a year ago.
[45:15] And then the Viper in the V2 blade style.
And man, these are awesome. He sent me four of these. I'm going to give...
We're going to do a giveaway of two of them.
And this, they both come in all black and they both come in this coyote coloration.
The blade stock on both of these is wicked thin.
So if you look at this compared to the Viper and this compared to the Stinger, the blade stock here on the Rapid Fires are much thinner, but the blades themselves are broader.
So these are going to be even better slicers than both of those two.
And I gotta say, I'm always going off about how off -grid knives are great cardboard slicers.
Even their most oblique grinds, which they don't really get very oblique, but even their most saber -of -saber grind, slip through cardboard like it's not even there.
They're incredible slices.
So you add a broadness to these blades that are already pretty amazingly capable, and then a thinness, and they're pretty stellar.
[46:26] I also happen to think they look great, and they come out with such authority that it feels, they feel like automatics.
They really have that that chunky, automatic feel.
They feel like real, real hard -use knives.
And they are, and that's why I have the orange one with the glass breaker and the Wharncliffe blade and the serrations in my car.
Okay, something that they have really improved on this version is the rise on the pocket clip.
The rise on the pocket clip on the former, or the earlier iterations of the Rapid Fire, comes up too high.
You just feel it in the palm of your hand when you grip. This one, they knocked it down.
It still goes in and out of the pocket super easily, but they knocked it down so when it's in hand, you don't feel it.
And it's one of the most comfortable handles ever, because it's thick, it's contoured, and it's got the elongated hexagonal scooping that just grips your hand.
So these things are awesome.
I'm really excited about these and they do make great car knives.
The only reason I hesitate is because, well.
[47:46] I've had knives stolen out of my car and I would hate to have my off for rapid fire stolen, but in any case a great knife to get you out of a pinch, no doubt.
[47:58] Okay, next up, this one I got for my wife. This is not officially mine, it's officially my wife's.
[48:06] And, uh, well, it's gonna have to stay that way, but it doesn't mean I can't borrow it.
Okay, so this is a custom knife from knife maker Neil Warren of Maximus Knives.
Maximus Knives. I got this Mamba from him at the Texas Custom Knife Show.
He had a number of them in different handle materials, but this one really struck me. It's a blue Rich Light. Rich Light is like a paper of Moncada.
And a very nice sheet.
And then look at that blade.
Super cool blade. I love the shape of this thing. You get a lot of different, you get a point that rides in the center. So it's easy to use for utility cuts.
But you also have a belly, a bit of a straight. You got a very stout tip there and a place to put your thumb.
It's just great and it fits my wife's hand perfectly. This fits my hand really well too.
I think if you have big giant sausage hands this is more of a three -and -a -half finger knife for you.
[49:16] But this guy Neil Warren had this guy this knife maker Neil Warren of Maximus Knives had some incredible kitchen knives out. I'm gonna have him on the show.
He's a dude, he's gonna come on. But he's been doing these kitchen knives with copper core, you know, all that copper swirl and just incredible grinds.
And he's an interesting guy making fascinating knives.
And I really fell in love with this little mac, with this little Mamba.
And I told my wife, I would get her something.
So hey, there you go. And And she really likes this, she took this recently on her trip to New York with her, and said it brought confidence. So, oh, there you go.
And she knows how to use it if she has to, heaven forbid.
[50:11] All right, let's put this back. Very nice snap in the sheet there too.
Next one, this one I got from me and I was carrying this all weekend while I was up there at the Texas Custom Night Show.
It was riding actually right next to my Nova 1.
And that is this beautiful little mini skinner or scalper, I should say, mini scalper from 310 Forge.
Mike Cahill, very interesting guy, I was totally brought into his display from his beautiful bowies, he forges incredible bowies, he's got some, one that looked just like the very first one that they say James Black made for Jim Bowie and then a bunch of other kinds, Musso's and other kinds, and then he had some EDC, some Skinner type knives, and scalper knives, and this just really grabbed me.
First of all, I love the sheath. Of course, it rides horizontally.
I carry it in the front like this so I can grab it reverse grip and then manipulate the knife how I want.
But it's very thin, 1⁄16 of an inch, 1095 blade steel.
With African Pacquiao wood.
This is a very interesting guy.
He's a young man, but a preacher.
[51:40] He's a Southern Baptist preacher of some elk, I'm sorry for my ignorance.
But very interesting talking to him about to how that fits into his life and his forging.
I saw a bit of that in Texas with a... I found pretty cool people putting their all into their work and if their all includes spiritual life it's cool to see.
This handle fits so nicely in hand.
It's not even a full four -fingered grip but the bulbous nature of it makes it really comfortable.
This reminds me of a roach melee, that knife that Holt Steel makes very, very cheaply.
It's a great little knife, but it has a similar sort of scalping blade style.
This one, when I bought it from him, he put a razor edge on it.
It was already very sharp, but he put a wicked edge on it, just ran it over a stone a few times. and I have been loving this little knife.
Check him out, 310 Forge, especially if you like Buoys and other traditional American knives, especially those that lean towards the weapon in the belt.
[53:00] He does some really cool stuff. All right, next up, this one I've wanted ever since I saw it first announced, but it was limited and expensive and it just didn't happen until now.
And this is the Markita, the Doug Markita Cortada, made by Fox Knives and distributed, I think this project was spearheaded by Russian Blades.
Leather sheath, dangler sheath, but also with a belt loop here.
But you didn't come for the sheath.
[53:35] So this beauty is incredible. It feels so good to wield.
It feels so good to do collie drills with.
And even if you don't know the drills and you just pick this up, it's going to feel so good in hand.
Let's start with the blade. A long, straight, pointy, downward -angled blade, very evocative of the gununting, the famous sickle -shaped sword used by the special marines in the southern Philippines, and the main blade of Pikiti Tursiakali.
It's a wicked, wicked blade style that usually has a sharpened swedge, 4 to 6 inches on the back, also sharpened. In this case, the swedge is not sharpened, but could be if you were endeavoring enough.
Probably N690 CO blade steel, it's not marked anywhere, but it's from Fox Knives, literally, so we can expect that it's N690.
[54:35] This is not for slicing cheese, this is for, you know, human targets.
And not just for human targets, you could use this as a machete, too, or as a bush knife. it's real thick behind the edge but wickedly sharp.
So a robust grind, no doubt.
Back here you have this scoop of jimping, a swale of jimping that really to the naked thumb is very uncomfortable. It's pretty sharp.
With gloves it would be useful but really I feel no need for that jimping.
I think that that is there, as a matter of fact I know that that is there for trapping.
This is more for if you're using this in a combative sense and you are trapping the arm of your opponent, either between your arm and the blade like this, in a classic reverse grip sort of trapping style, or whether you are pulling back on someone's arm for a momentary control point.
That's what that's there for, it's there for control. and he makes a small or they made a smaller version of this too which I'd love to have you know four inch blade that has that there and to me on that it would make more sense as jimping as well.
Let's look at this handle this handle looks like a.
[55:58] Basically like a Jason Knight cuckoo handle. It is really, really comfortable.
You have this horse hoof pommel here with the flare and the extension here so the palm nestles in there on a chop and can rebound.
And then you have the bird's beak right here, keeping that from leaving your hand when some typical force is pulling at it.
In the handle, some cool meaning here. This This is taken from Doug Marcaida's tattoo on his arm, and I believe it's oriented this way.
And so he is from the Philippines, born and raised, and so this is his island nation.
[56:39] He is of the warrior class, those are the spearheads that circumnavigate his arm, and then here it's a bunch of circles.
The female and male, I'm sorry, these are triangles.
The female and male triangle, representing the females and males of his family, and here you see three lines in the male triangle for his sons or two lines I guess for his son and, So a lot of meaning here in this wooden handle, which I think is cool.
Also incidentally female and male footwork Female and male triangle footwork is is how things are mapped out in Filipino college. So I think that's kind of cool.
All right Putting this away. What a what a I'm so happy to have this in my my collection as I am happy to have this in my collection.
[57:30] This is the Bravehawk Forge Francesca tomahawk.
I really like this one. This one is at the Bravehawk Forge. This is their favorite.
It is a Franciscan style tomahawk so it's got this curve here.
And I heard a Jacob Sewells, Jake of Bravehawk Forge is one of the co -organizers of the Texas Custom Knife Show.
And I heard a lot of his buddies busting on him for this one.
They don't like the curve for some reason. I like the curve.
I think it's cool and, you know, it's evocative of a woman's body, Francesca, let's say.
You've got a really nicely shaped, teardrop shaped handle here in cross section.
It comes to a ridge right here, so you always know which way the blade is oriented if you can't tell from the weight.
These are definitely made for and optimized for throwing.
So, it has a tapered haft. And there was an axe throwing, tomahawk throwing.
[58:48] Display there the whole time and people were using these and other Brave Hawk Forge tomahawks for throwing and they are awesome throwers.
One thing I did order two small versions of this, they're about three -quarter size that he makes for kids and so I ordered one for both my daughters for Christmas because every girl wants a tomahawk for Christmas and if they don't well by gum they will have one anyway.
[59:16] They will have more tomahawks and knives than their boyfriends, and that is my goal.
This knife, I mean this tomahawk here, is really commemorative of Jake's episode 440.
He was on episode 440, so if you want to see about tomahawks and Bravehawk forges, just go to theknifejunkie .com slash 440 and check that out.
But I will not be throwing this.
No doubt it it can really handle it. It's a milder steel back here and a high carbon steel up here all forged together and I could almost replace the half but it has sentimental meaning so I'm not going to be throwing this knife or this tomahawk any time soon.
[59:58] All right well that's it. These are the recent acquisitions that have come through here that I wanted to show off.
A few of these will be getting close up close ups.
I released a video on these already. So you can check, check these out my thoughts and comparisons.
Love these knives. And then I will be releasing we and a couple of these others over the next coming week.
Okay, be sure to join us on Sunday for a great interview show.
And as always, in November, we give away a knife and we give away Knife every month.
If you are a member of Patreon, you could be a part of that.
This month, it is this really cool Tucson TS 175.
Just scan that QR code and find out how you can get this.
[1:00:48] All right, for Jim working his magic behind the switcher. I'm Bob DeMarco saying until next time people please don't take dull for an answer.
Thanks for listening to the Knife Junkie podcast. If you enjoyed the show, please rate and review at review the podcast .com.
For show notes for today's episode, additional resources and to listen to past episodes, visit our website, the knife junkie .com.
You can also watch our latest videos on YouTube at the knife junkie .com slash YouTube.
Check out some great knife photos on the knife junkie .com slash Instagram and join our Facebook group at the knife junkie .com slash Facebook.
And if you have a question or comment, email them to Bob at TheKnifeJunkie .com or call our 24 -7 listener line at 724 -466 -4487 and you may hear your comment or question answered on an upcoming episode of The Knife Junkie Podcast.
[1:01:38] Music.
Share This With a Friend >>>
For early access to The Knife Junkie podcasts and YouTube videos, receive Knife Junkie stickers and be entered into the monthly knife drawing giveaway, join The Knife Junkie's Patreon group of awesome supporters.
Knives, News and Other Stuff Mentioned in the Podcast
Pocket Check
Ritter/Hogue Auto RSK Mk1
Risner Cutlery Ohio River Jack
T. Kell Knives MR1
Kershaw Iridium (ESK)
State of the Collection
First Edges on An Uncle Henry Stockman
Micarta Dye Job: Lake Champlain Barlow
New Knives and Other Acquisitions
QSP Hedgehog TPK Exclusive
Jack Wolf Knives Little Bro
Civivi Brazen Button Lock
Civivi Tamashii
Off-Grid Rapid Fire Stinger
Off-Grid Rapid-Fire Viper
Maximus Knives (Neil Warren) Mamba
[3:10] Forge (Mike Kahil) Mini Scalper
Marcaida/Fox Kortada
Bravehawk Forge Francesca Tomahawk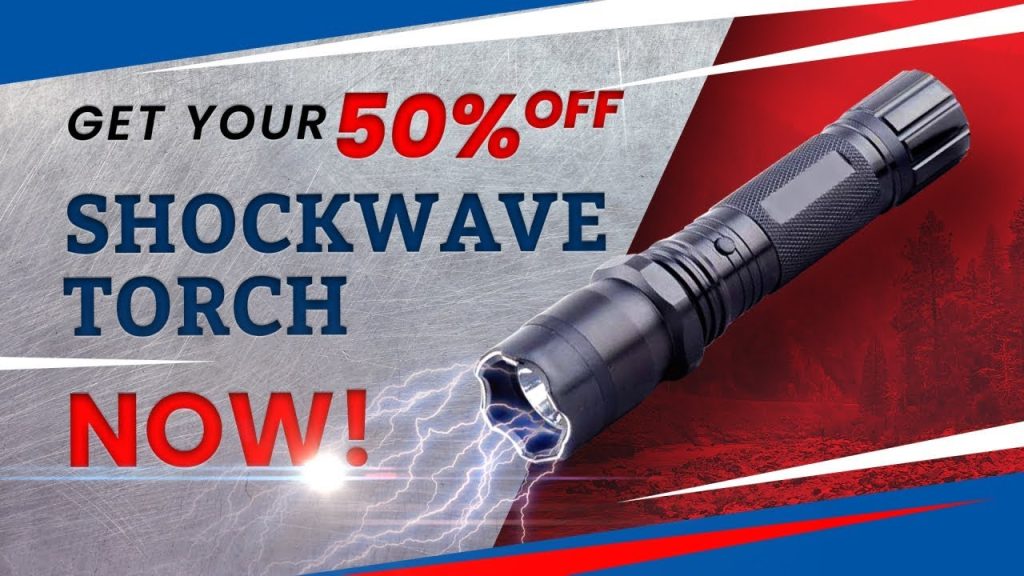 Let us know what you thought about this episode. Please leave a rating and/or a review in whatever podcast player app you're listening on. Your feedback is much appreciated.
Please call the listener line at 724-466-4487 or email bob@theknifejunkie.com with any comments, feedback or suggestions on the show, and let us know who you'd like to hear interviewed on an upcoming edition of The Knife Junkie Podcast.
To listen to past episodes of the podcast, visit theknifejunkie.com/listen.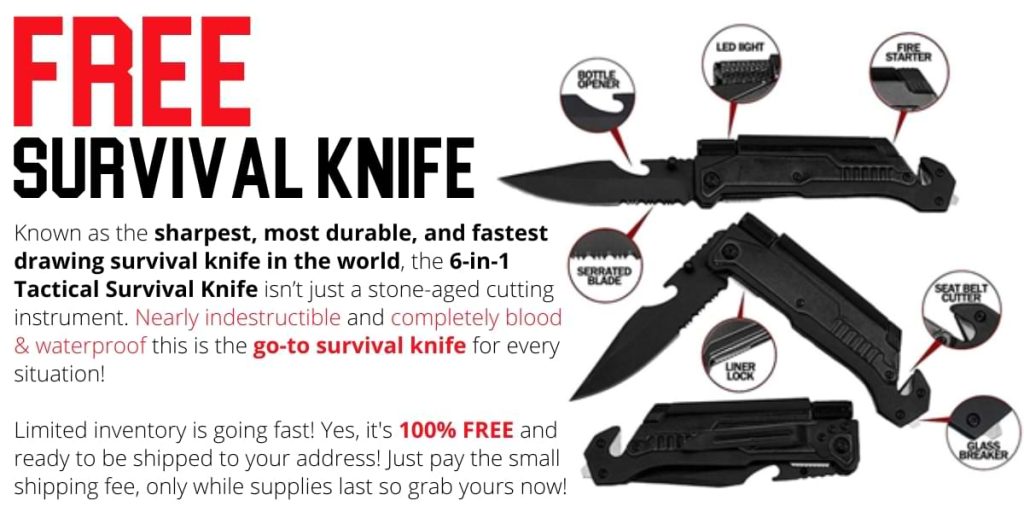 Shopping for a Knife?
Support The Knife Junkie Podcast and YouTube Channel by Buying Through My Affiliate Links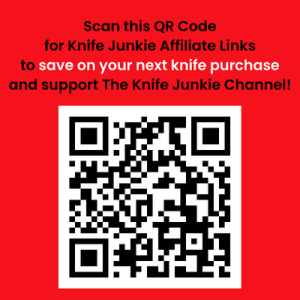 Amazon
Angle Pro Knife Sharpener
Artisan Cutlery
Bamba Forge
eBay
James Brand
Knives Ship Free
Off-Grid Knives
Vosteed Knives
WE (Civivi) Knives
Other Products and Services
1Password
16-in-1 Multipliers
Free Instagram Caption Generator
Podcast Hosting
Groove (Free Account) – Replace 17 Apps/Services in Your Business
Groove.ai – All-in-one AI solution
Knife Books
Rakuten (Cash Back for Shopping Purchases)
Transcripts (for podcasts and videos)
Upside App (Cash Back for Gas Purchases)
TubeBuddy (Free Browser Extension and Mobile App for YouTube Creators)
Website Hosting
WordPress Website Hosting
Follow The Knife Junkie
Visit The Knife Junkie website
The Knife Junkie Listener Line — 724-466-4467
Email The Knife Junkie
Follow The Knife Junkie on YouTube
Follow The Knife Junkie on Instagram
Follow The Knife Junkie on Twitter
Join The Knife Junkie Facebook Group

Affiliate Disclosure
In the name of full transparency, please be aware that this website contains affiliate links and any purchases made through such links will result in a small commission for me (at no extra cost for you). If you use these links, I might be rewarded credit or a small commission of the sale. If you don't want to use these links, no problem. But know that I truly do appreciate your support.