Real Steel, Benchmade, ESEE, Cold Steel Kiridashi, CRKT Piet, Finch Runtly and ZT 0920 [The Knife Junkie Podcast Episode 127]
On the mid-week supplemental episode of The Knife Junkie podcast (Episode #127), The Knife Junkie covers several stories in Knife Life News, including Ivan Braginets' new collaboration with Real Steel, Benchmade reboots the Hunt Series Knives and the CR-3 from ESEE.
The Knife Junkie also discusses his cardboard party over the July 4th holiday, using the CRKT Piet, the Finch Runtly, the Cold Steel Kiridashi and the Zero Tolerance ZT0920 to cut up a ton of cardboard from Ikea purchases. Which knife was the winner? Listen to find out.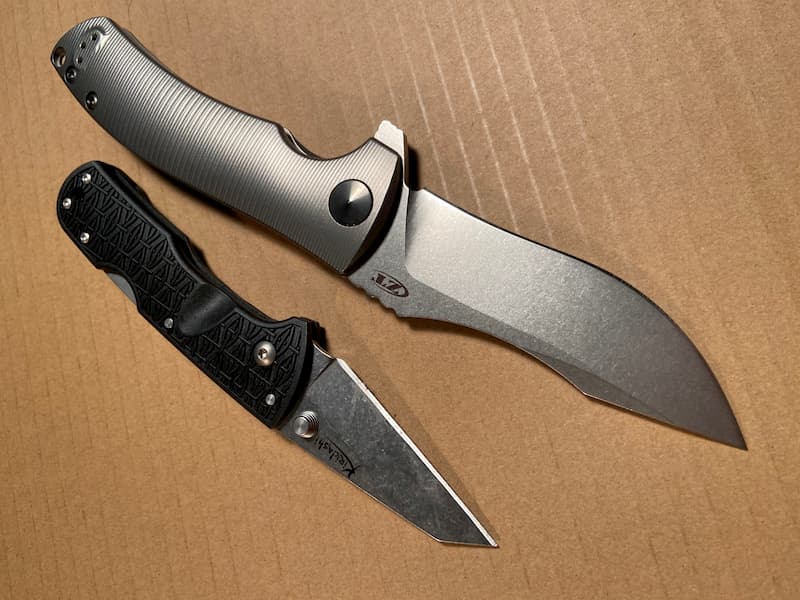 And finally, Bob talks about his Emerson Seax that is back from a sharpening with Jerad Neeves and more talk about a Spartan/Harsey folder, but what could it be?
Links to stories, podcast episodes mentioned and the knives covered in the podcast can be found on The Knife Junkie website. And if you're looking to buy a knife, check out our specials at www.theknifejunkie.com/knives.
Lots of knife talk in this mid-week episode of The Knife Junkie #podcast, including a recap of my 'Great July 4th Holiday Cardboard Cutting Party' and which knife/knives won!
Click To Tweet
Let us know what you thought about this episode. Please leave a rating and/or a review in whatever podcast player app you're listening on. Your feedback is much appreciated.
Knives, News and Other Stuff Mentioned in the Podcast
Please call the listener line at 724-466-4487 or email bob@theknifejunkie.com with any comments, feedback or suggestions on the show, and let us know what you'd like to hear covered next week on The Knife Junkie Podcast Supplemental edition.
To listen to past episodes of the podcast, visit theknifejunkie.com/listen.
Subscribe, Download or Leave a Review
Get The Knife Junkie's Weekly E-newsletter
Past Episodes
Catch up on past episodes of The Knife Junkie Podcast.
Subscribe to the podcast in your favorite podcast player or by RSS so you automatically receive each new episode.
Join The Knife Junkie community and we'll email you when a new episode comes out so you don't miss anything.

Shopping for a Knife?
Support The Knife Junkie Podcast and YouTube Channel by buying through my affiliate links
Shop on Amazon
Shop on eBay
Shop on Blade HQ
Shop on Field Supply
Shop on Knives Ship Free
Follow The Knife Junkie
Visit The Knife Junkie website
The Knife Junkie Listener Line — 724-466-4467
Email The Knife Junkie
Follow The Knife Junkie on YouTube
Follow The Knife Junkie on Instagram
Follow The Knife Junkie on Twitter
Join The Knife Junkie Facebook Group
Affiliate Disclosure
In the name of full transparency, please be aware that this website contains affiliate links and any purchases made through such links will result in a small commission for me (at no extra cost for you). If you use these links, I might be rewarded credit or a small commission of the sale. If you don't want to use these links, no problem. But know that I truly do appreciate your support.