Sanford Owen of Monterey Bay Knives – The Knife Junkie Podcast Episode 136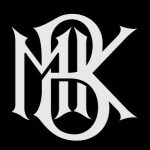 Sanford Owen of Monterey Bay Knives chats with Bob "The Knife Junkie" DeMarco on episode #136 of The Knife Junkie podcast. Monterey Bay Knives was founded by Sanford and Ray Laconico in 2017 as a fun project to release high end production knives based on their designs.
Bob and Sanford talk about the start of Monterey Bay Knives — Sanford actually bought and owns a retail knife store prior to Monterey Bay Knives — as well as the awesome Monterey Bay designs and designers, and the exciting plans in the future for the company.
You can find Monterey Bay Knives online at montereybayknives.com and on Instagram.
Had a fun conversation with Sanford Owen of Monterey Bay Knives that he founded Ray Laconico. They've got some great looking knives and some big news coming in the future. Hope you enjoy! #theknifejunkie #podcast
Click To Tweet
Watch The Knife Junkie Podcast (Episode 136)
For early access to The Knife Junkie podcasts and YouTube videos, receive Knife Junkie stickers and be entered into the monthly knife drawing giveaway, join The Knife Junkie's Patreon group of awesome supporters.
Let us know what you thought about this episode. Please leave a rating and/or a review in whatever podcast player app you're listening on. Your feedback is much appreciated.
Please call the listener line at 724-466-4487 or email bob@theknifejunkie.com with any comments, feedback or suggestions on the show, and let us know who you'd like to hear interviewed on an upcoming edition of The Knife Junkie Podcast.
To listen to past episodes of the podcast, visit theknifejunkie.com/listen.
Today's podcast in sponsored in part by G Suite.  It's a cloud-based productivity suite you can access anywhere on any device that includes Gmail, Drive, Hangouts and Calendar. You'll also get email with your domain name and a suite of tools that allows you to get work done from anywhere. It allows entrepreneurs and small business owners to work more efficiently. See how G Suite can help you with a 14-day free trial. Sign up for your free trial using this link and we can then give you a 20% discount off the first year on either the G Suite Basic plan or the G Suite Business plan. Email jim at the knife junkie dot com for the discount code.

Subscribe, Download or Leave a Review
Get The Knife Junkie's Weekly E-newsletter
Past Episodes
Catch up on past episodes of The Knife Junkie Podcast.
Subscribe to the podcast in your favorite podcast player or by RSS so you automatically receive each new episode.
Join The Knife Junkie community and we'll email you when a new episode comes out so you don't miss anything.

Shopping for a Knife?
Support The Knife Junkie Podcast and YouTube Channel by buying through my affiliate links
Shop on Amazon
Shop on eBay
Shop on Blade HQ
Shop on Field Supply
Shop on Knives Ship Free
Follow The Knife Junkie
Visit The Knife Junkie website
The Knife Junkie Listener Line — 724-466-4467
Email The Knife Junkie
Follow The Knife Junkie on YouTube
Follow The Knife Junkie on Instagram
Follow The Knife Junkie on Twitter
Join The Knife Junkie Facebook Group
Affiliate Disclosure
In the name of full transparency, please be aware that this website contains affiliate links and any purchases made through such links will result in a small commission for me (at no extra cost for you). If you use these links, I might be rewarded credit or a small commission of the sale. If you don't want to use these links, no problem. But know that I truly do appreciate your support.