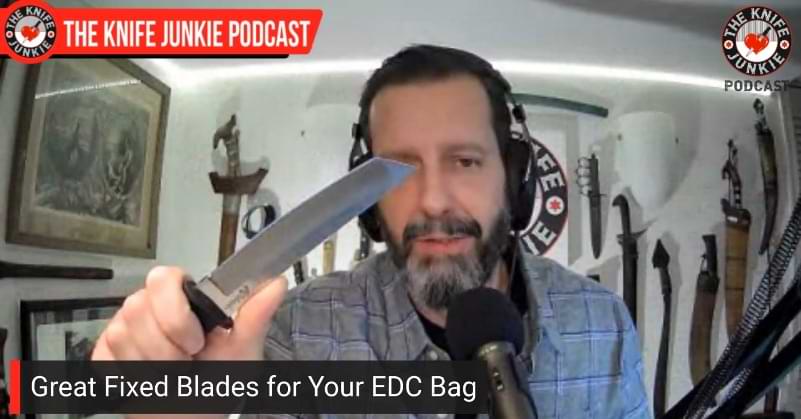 Great Fixed Blades for Your EDC Bag – The Knife Junkie Podcast (Episode 396)
On the mid-week supplemental episode of The Knife Junkie podcast (episode 396), Bob "The Knife Junkie" DeMarco looks at 10 great fixed blade knives for your EDC bag, including the TOPS Rapid Strike, SOG SEAL Pup (The Knife Junkie's bag knife) and the Off-Gid Cleaver 2, among others — as well as two runners-up because of size and weight.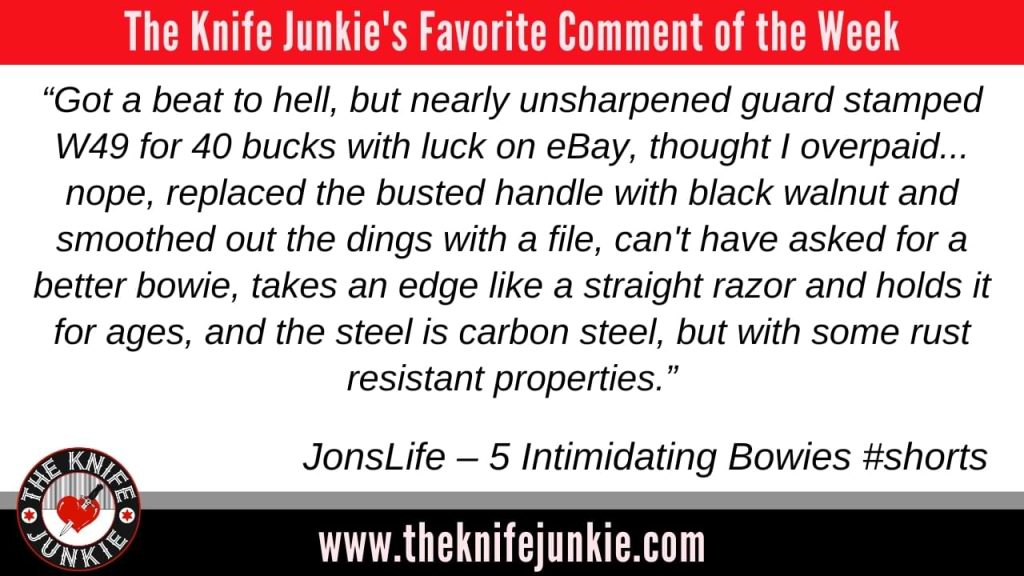 Bob starts the show with his favorite comment of the week, which came from his #shorts video "5 Intimidating Bowies," followed by his "pocket check" of knives — the TRM Atom, Jack Wolf Knives Javelina Jack, The Knife Junkie/Hogtooth Knives NoVA-1, and the Ritter Hogue Mini RSK Mk1 (Emotional Support Knife).
In Knife Life News, Ostap Hel's latest knife in the Bestech Bouquet series, TuffKnives collaborates with Civivi on a fixed blade Tanto, Virginia's switchblade concealed carry ban repeal is up for the governor's signature, and Amazon Smile no longer gives to Knife Rights (or any other nonprofit!).
Meanwhile in his "State of the Collection," Bob shows off the Tier 1 folding Scythe Prototype.

Be sure to support The Knife Junkie and get in on the perks of being a Patron — including early access to the podcast and exclusive bonus content. You also can support the Knife Junkie channel with your next knife purchase. Find our affiliate links at theknifejunkie.com/knives.
10 great fixed blades for your EDC bag - plus two runners-up - this week on #theknifejunkie #podcast (Episode 396). What's your EDC bag knife?
Click To Tweet
Read Full Transcript
Great Fixed Blades For Your EDC Bag - The Knife Junkie Podcast (Episode 396)
©2023, Bob Demarco
The Knife Junkie Podcast
https://theknifejunkie.com
[0:00] Welcome to the Knife Junkie Podcast, the place for blade lovers to learn about knives and hear from the makers, manufacturers and reviewers that make the knife world go round.
I'm Bob DeMarco and coming up some exciting news about switchblades in Virginia.
Ostap Hel's new knife. And we take a look at great knives, fixed blade knives before your EDC bag.
Welcome to the Knife Junkie Podcast, your weekly dose of knife news and information about knives and knife collecting.
Here's your host, Bob the Knife Junkie DeMarco. Welcome back to the show.
All of the comments were pretty much awesome this week, but my favorite was from John's Life and it was on the short that I posted a few weeks back about five intimidating boas.
To the good excuse to show off some of my favorites. And he says, got a beat to hell, but nearly unsharpened guard stamped W 49 for 40 bucks with luck on eBay.
Now this is the W49. It's a classic, amazing Bowie. He got it for 40 bucks on eBay.
Thought I overpaid. Nope. Replaced the busted handle with black walnut and smoothed out the dings with a file.
Can't have asked for a better Bowie. He takes an edge like a straight razor and holds it for ages.
The steel is carbon steel, but with some rust resistant properties.
[1:24] So what I like about this, I like a couple things about this comment.
First of all, it made me reflect on my own W49, which my brother bought at a pawn shop.
It's obviously been with this anonymous bone handle and alternate changes made to the guard.
It has been customized. It was customized for the use of whoever the tough guy was who carried this knife.
I just like seeing this because this guy did the same thing.
John's life did the same thing with the black walnut and getting resuscitating life back into an old W49.
And as we go through this crazy explosion of knife availability and knife models and everything out there, you know, we come back to this topic every once in a while.
Peak knife. Have we reached... Is it oversaturated?
And of course, I always come down on the side of, no, we could always use more knives.
But the fact that John's life dug back into history and got himself an older knife in the W49 and then brought it back to life just goes to show that you know and I'm victim of this too.
[2:31] But we just kind of keep consuming and acquiring newer and newer knives because they're exciting and they're cool and they're fun to use and fun to play with but we shan't forget that these things last way longer than our flesh bags do and you know even even the cheapest knife among our collections will last outlast us. So it's good to put some value in some of these nicer older knives, bring them back, use them and don't just keep moving forward without keeping your eye on the past and what was important then and the W49 is an important blade. And well, I just like the fact that we can have these things and kind of trace our own personal histories through our knives. So So take good care of your old knives.
It is a cool project to go on eBay or Bladeforums and get something old and see what you can do with it. See if you can give it new life.
So John's Life, congratulations on your W49. It's an awesome knife and I hope it gives you many, many years of great service.
All that being said, all that philosophical waxing leads us right to this favorite part, of the show, which is what I'm carrying. Let's have a pocket check.
[3:54] So today I was carrying one that I haven't carried in quite a while, and that's my TRM Atom.
[4:01] The great and sort of ubiquitous knife from TRM, the Atom and the Neuron. The Neuron is the small version of this knife. But these were the knives that put TRM on the map, because they are all made up in Massachusetts from American-made materials. They are thin packages overall, easy to carry, extremely thin and slicey utilitarian blade, and style out the wazoo. God, I'm sorry I said that. Just style for days. And the cool thing about this knife has always been that you can replace the scales without disassembling the whole damn knife. You can just pop those two little screws and that pivot does not capture the scale at all. You just take those screws out.
[4:49] Lift off the scales, put new scales on. I have four pairs of scales from these for this knife and it's like having four knives in one. And I really love that aspect about this.
Ben Peterson of NAFSA obviously liked it too because that's a feature he has put on his knives.
But besides that, besides the cosmetics, it's just a great feeling knife.
It feels great in hand.
The action is that luscious, sort of hydraulic and smooth washer action that I love.
Just as much as that smooth drop shot ball bearing action that you find in many modern knives and it just has.
[5:33] Charm and Usefulness all day long. So there we go. That is the TRM atom in my front pocket I had a I had a this one I like to talk about because it was DLC coated and it's a factory second But it's just such a tiny little blemish in the coding that they they offered this as a second and Marianne from over there sent me this knife with the with those scales those are GL Hanson and Sunsgill very very nice knife love it all right next up in my other pocket my front left pocket for my traditional carry today was the Havaluna Jack no surprise I am frequently carrying the knife of the month from Jack Wolf so I I can fully appreciate it.
That's what's great about this monthly schedule of Jack Wolf knives.
The way they release them every month, you get to acquire them.
Me, Ben, I'm a lucky guy. Ben sends me them, but I get to carry one for a full month and really get to know it.
[6:37] And well, I've been really enjoying the process. A beautiful knife with that great sow belly, unobscured by a secondary blade, sow belly ergonomics, and that beautiful upswept clip point, full height, S 90 V, full height hollow grind S 90 V blade. It's just an amazing knife, as are all of the jackwool knives. And this one in particular, I'm very fond of because I, always love sowbellies, and I only have one and it's a trapper with that extra spade blade in there so it's not as comfortable as this. Great knife. Thirdly, in the waistband, this will be no surprise, I can't kick it out of my waistband. This is the Nova 1 by hog tooth knives and my blade design. A collaboration.
[7:26] Of epic proportions, if I do say so myself. This knife is inspired by the Tonto, EDC Tonto, that Matt Chase of Hog Tooth Knives produces as one of his regular EDC fixed blades.
I loved it so much I wanted to make a Bowie blade and he agreed.
So the collaboration of the Nova series has begun. And I say series because if this is a success, this Nova 1, We will have a Nova 2 and that will feature a different blade shape and a different color micarta handle.
[7:56] This is 154 cm hollow ground very thinly and sharply that giant knife junkie logo will be, Shrunk down to fit in the flat there and then of course you'll have a serial number. I.
[8:10] Love this knife You know it it doesn't count for me to say I love it and I think it's beautiful because, you know, obviously I do.
I designed that blade and I love the knife in general. And but trust me when I say it is awesome.
But then again, that's like saying, I like it to the best. Sure, sure they are.
That preorder is open and you can go to the knife junkie dot com slash Nova one.
And just a little side note, Nova one Nova stands for Northern Virginia, a very unpermissive place when it comes to everything fun.
So I just wanted to put that in the name so that it would be a little commemoration of where we live.
OK, and then last up in my pocket for emotional support, you've seen me flipping it.
I'm getting emotional support still. The Ritter Hogue Mini RSK Mark 1.
This is just such a great knife and Hogue knives has really taken this design, which was formerly the Ritter Griptilian, as you know, and really brought it up a notch with extending the handle ever so slightly, making it a little bit easier to hold, maintaining that amazing 20 CV blade steel.
That was always the goal of Doug Ritter with his Ritter Griptilian and now RSK Mark I was.
[9:32] To have a really high end utilitarian blade, high end meaning the blade steel is high end, and putting it on a handle that is more, you know, more economical, so that you could have a great, excuse me, great performing knife that is not gonna break the bank.
By the way, they just did the Axis Lock right with their Able Lock.
Now everyone's making their own version of the Axis Lock, but I still think of what I've tried out there, Hoag has done it best, but you know, in fairness, the technology is not that complicated.
So, you know, other companies are nailing it, but I have found that this Hoag, Man, it really does bring out the fidgetiness.
[10:16] This is what I had on me for emotional support today. I do must say I did change the clip. I hate Houge clips.
Hate? Strong word. I dislike Hoag clips. So I got myself a replacement clip for the bug out.
I'm gonna put it on there. Pretty giant screws there, I must say. Digging up there into the well.
But hey man, that's a first world problem. Alright, so this is what I had on me today. I had the TRM Adam, I had the Havalina Jack by Jack Wolf Knives, I had the Nova One, and I had the Mini R.S.K. Mark I from Doug Ritter and Hobe Knives. What did you have on you? Let me know.
I know you can't speak to me right now, but you can comment below and let me know what you're carrying. I love the inspiration. Please hook that up. Okay, next I want to show you something that if you saw Thursday Night Knives this past week, last week you saw. I'm very excited about this. My buddy Ian has a Hawks Hellion from Topps that he used so much. He used to do a lot of camping and survival stuff and the knife was really, really beaten up. So.
[11:24] He asked me to sharpen it. I brought it home. I'm like, sure I can do this. And it was such a mess.
[11:29] I decided why not try out Topps' refurbishing service. So I went on their website and you would be shocked if you haven't looked at all the different coatings you can... all the different things you can have done to your top's knives... your top's knife basically. Send it to them, they'll strip it. It doesn't have to be old and beaten either. They'll strip it and they'll re-coat it with one of a big number of finishes. I think the only thing they don't do is the acid rain finish because that's dependent on a differential heat treat. So they're not going to re-heat treat your blade. But all different kind of coatings. So with this one, I went from a really nasty beaten up here. I haven't even removed the grease from this. I feel like that's.
[12:09] That's for Ian to do. But we went from a that black traction coating that is very textured to this very smooth Cerakote. And they re-etched the Hawks Hellion. They re-etched all of the markings on the blade. They sharpened it. This thing, yes, it is a sharpened pry bar, but it is wickedly keen. It's not necessarily an apple slicer, but they sharpen this edge, this edge.
It's like a quad edge here. One here, one here, one here, one here. This this tanto is like a little spear point. And then you've got a run on the top before you get to the resharpened notching sawback.
This thing is incredible. It was also missing the hardware. I'm not even quite sure how the handle scales were staying on. I think they were staying on with these two grommets here for.
[13:02] Lashing points. But these two screws were gone. They put those in there. I haven't taken...
This is also this plastic is for me to take off.
[13:11] They totally hooked this knife up. It is like a brand new knife. If you saw the quick video I did of it when I received it, I kept going back. Is this new? Did they send a new knife?
They did such a fantastic job. Also, I ordered a new sheath for him. And the new one's not crazy about these nylon sheaths, but the new one comes with two pockets. So you can put a little knife in there and survival tools and stuff in your sheath here. So great job from Tops and their refurbishing service. I couldn't recommend it more highly. This is the first time I've ever done anything like this. I've seen a lot of videos in the past of people reviewing warranty services from some of our favorite companies, and I always thought that was interesting, but never really had much of a reason to do it myself. So I was excited to send this into Tops and see that.
[14:00] Not only do they make great knives and have so many models on offer all the time, but they stand behind their product and they did a beautiful job of refurbishing. All right, coming up on the Knife Junkie Podcast, we're going to take a look at some knife life news and then we will get to the state of the collection right here on the Knife Junkie Podcast. If you're a knife junkie, you're always in the market for a new knife and we've got you covered. For the latest weekly knife deals, be sure to visit theknifejunkie.com slash knives through our special affiliate relationships. We We bring you weekly knife specials on your favorite knives, help support the show, and save money on a new knife.
Shop at theknifejunkie.com slash knives. That's theknifejunkie.com slash knives.
[14:47] You're listening to the Knife Junkie Podcast, and now here's the Knife Junkie with the knife life news.
I'm glad Jim muted me on that last little liner there because all the knives they showed were gorgeous and I found myself going, oh, oh, oh. So glad you didn't hear that. But I guess I just let you hear it. So anyway, next from Basetech. This is pretty exciting. This is the fourth knife in Ostap Hel's bouquet series. Knives that are designed after or inspired by flowers. And the last one was the Strillet. That cool push dagger style knife. I really want to get one of those.
I keep saying it, but I just got to get off the pot.
So the new one is called the be high. I think that's how it's pronounced.
But look at this beauty. And best tech just reached out to me and asked if I wanted to check one out.
And I said, yes, please.
[15:42] Look at this thing. It is beautiful. So this is a hawkbill liner lock.
The original article on this on knife news, they made an error.
I said it was a slip joint, but this is a liner lock 14 C 28.
End that's a 2.15 inch blade and it's styled after the leaves of the red palulu, a flower slash plant that I have never seen, until I looked it up. And yeah, that the blade you can see how the blade was inspired from that.
And you can also see how useful that blade shape is. I look at it and initially, immediately I think, wow, that's aggressive. That'd be a great little tech. But this is.
[16:22] As Ostap Helm mentions, a number of his friends have been using it for gardening.
That little hawkbill blade, perfect for opening up mulch bags and that kind of thing.
And then also pruning. We see pruning blades are hawkbilled.
So this is not just a great little EDC. It's going to be something that you can use in the garden.
And that's very apropos the name and the whole bouquet series, which I think is cool.
One little interesting thing about this knife is that there was no room on the blade with those grinds.
There's very little flat on that with that big opening hole.
So this is the first time that Bestech has used the pivot as the logo spot.
And I love it. I'm a big fan of putting the logo on the pivot and leaving the blade...
What do they call it? Neutral? I know you're all yelling at your screen right now.
What's the word we use when there's nothing, no billboarding on the blade?
So I'm loving how this looks. Exciting and I can't wait to receive mine.
You'll see a little video on that here, no doubt.
[17:30] Okay, next up, from one of my favorite custom knife makers. I love this guy's designs. I've never actually held one of his knives.
But, and he was on episode 28. He was on one of the very early knife junkie podcast, but that's Tough Knives collaboration with Civivi. Jeff Blauvelt of Tough Knives, this is his second Civivi collaboration. The first one was a little flipper and then this one.
[17:59] Oh man, this makes my mouth water. I hate to sound gross about it, but this thing is so beautiful.
And it's exciting because I remember a few years back, you know, I follow him on Instagram, and a few years back he made a knife just like this. It was kind of a one-off fixed blade.
[18:14] And it was kind of outside of what he was doing. He's primarily a folder maker. And then he made some steak knives that emulated this but were more slender. And I just thought, my God, if I could afford that tanto that beautiful oddly shaped tanto I would go for it well now being with Civivi it is well within my reach and I'm very excited about this 4.8 inches of D2 on this very oddly oddly I'm not going to say this uniquely shaped very bellied tanto g10 handle scales.
[18:47] Based on that custom from a few years back though one thing I mentioned this in passing that, Pugno, the pommel there is a little pointy for my for my taste. It doesn't need to have a lanyard hole at all and I don't like those big goofy lanyards they send those fought that's a fob basically. But it's nice that they added I guess it's value added I just don't like it and and also I don't like that pointiness in the pommel because I always like to have my thumb there if I'm holding it in reverse grip. All that being said you know I'm not getting in too many knife fights these days so I probably don't have to worry about that too much. That is not going to stop me. That is not a deal breaker. I am snapping up this knife as soon as it is available. It is not quite available yet. It is going to come in a kydex sheath with a tech block style attachment.
[19:37] Looking forward to that for sure. All right, next up, very exciting news from my home state in Jim's home state, Virginia. Virginia House Bill 2298 will remove switchblades from the list of weapons that cannot be concealed, carried. This is very exciting to me because less than a year ago, July 1st, switchblades, that's automatic knives out the front, out the sides, were finally made legal in the state of Virginia with our new, well, he's not so new now, but with Governor Youngkin coming in. Lots of things changed and that was one of them, thanks to knife rights, of course.
[20:20] So it has passed the state house and senate and it's going to him for his signature. Now, hopefully he's not so busy that he can't sign it by March 27th because that's when this House Bill 2298 will expire if not signed. So very excited about this and just a big thanks as always.
[20:39] To Doug Ritter and Knife Rites. Without them, this would not be happening. Like, much of our knife thing would not be happening. Next up is also news related to Knife Rites. Got this from their site. Amazon Smile will no longer be giving. Now, Amazon Smile is a program that, that donates some of the money from certain purchases to 501c3s that are non-profit 501c3 organizations whose products fit the bill.
So they're getting rid of that. I'm just going to read from the article here because it says it perfectly.
On February 20th, Amazon is ending its Amazon Smile Donations Program for non-profits.
Has been a very successful program for the Knife Rights Foundation.
Doing so will likely save Amazon millions and, perhaps as important, allow them to donate to programs they prefer and for which donations they can gain more publicity for themselves and their preferred causes.
It no doubt annoyed them to no end to fund numerous 501c3 organizations which were anathema to their woke culture.
[21:57] And if I'm to editorialize here, I would say that woke culture is the single most destructive social contagion to hit our shores like ever.
So I can bet that has a lot to do with why this is going away.
Now, when they announced that they were going away, they also said as a parting gift or as a parting gesture, we will give you a quarter's worth of your 2022, averaging out what each quarter yielded from this SMILE program over 2022 and giving that amount to these 501C3s.
But that's all I'm gonna say about that. Amazon SMILE, no longer giving, Knife Rites no longer benefiting.
[22:42] Alright, so coming up on the Knife Junkie Podcast, we're going to take a look at a really cool knife that is not mine yet, though I will get on this pre-order when it's open.
And then we're going to take a look at great fixed blade knives for your EDC bag.
Don't take dull for an answer.
[23:02] It's the Knife Junkie's favorite sign off phrase and now you can get that tagline on a variety of merchandise. Like a t-shirt, sweatshirt, hoodie, long-sleeve tee, and more.
Even on coasters, tote bags, a coffee mug, water bottle, and stickers.
Let everyone know that you're a Knife Junkie and that you don't take dull for an answer.
[23:22] Get yours at theknifejunkie.com slash dull and shop for all of your Knife Junkies merchandise at theknifejunkie.com slash shop.
And now that we're caught up with Knife Life news, let's hear more of the Knife Junkie podcast.
Yes, you are looking at a folding Piccol style knife This one is from Justin of tier one gear reviews If you don't know Justin of tier one gear reviews, you've got to go to his channel on YouTube He features some really awesome knives and in the past he has sent me some great knives to check out and, This is the one that I have now from him. So you remember a few years a few months back. I had his Scythe, One in a leather sheath, one in a kydex sheath, beautifully made custom versions of his design.
The sight of a pikal style knife that looks very similar to this one.
Well, recognizing a hole in the market for folding pikal style knives, Justin set about, set out to make one that is affordable and, you know, within reach to more people.
And within reach to more people because the only folding Picals out there right now are like say the $200, what's it called, the inversion from Kaiser and Dirk Pinkerton or the Elvia from.
[24:42] Emerson. Those are pricey knives and if you wanted a small stash away Pical style knife for, for secondary use utility, primary use protection, you would have to fork out some cash.
Well, Justin has hit it out of the park with this.
This is going to retail for 70 to $80.
This prototype is made by Shield and Knives, who, man, I gotta say, they have knocked it out of the park with this particular OEM project.
I've held and used some Shield and Knives, and they're nice, especially for the price.
But this, man, this is a different level. you've got some polished.
[25:23] It looks like paper micarta or rich light, you have the shield and logo there but you have a 154 cm blade that is just beautifully shaped and has just the right angle out of the hand for gross motor use. A Piccola style knife is meant to be held, I'm going to go to this wide camera here, meant to be held in the hand like this and to take advantage of those arcing motions of your elbow and shoulder. When you're in caveman mode, if your adrenaline is up and you're being attacked, and you are not like the most trained calm head out there, you might do what most people do and go into caveman mode. This accelerates at caveman mode because like a cat's claw or an eagle's Talon, it does this motion. It has the sharp point facing inward so that it grabs and then it has the sharp edge.
[26:24] Inward so that it rips and cuts and That really maximizes this sort of get off of me kind of thing, so tier one Justin did a fantastic job, Doing what he set out to do which is designing a within reach self-protection knife plus.
[26:43] Plus, it's small.
This thing is small. They're gonna do an XL too, but it fits my hand perfectly.
There's no exposed handle to leverage out, you know, to disarm with.
It is just all business coming out of the palm there.
154 CM, if I didn't mention it, and stonewash. Just a beautiful thing.
Justin, nicely done. It'd be cool to see some sort of a wave feature on this.
That is one thing about Karambit's and Piccol style knives that are kind of a prerequisite at this point because flipping it open and then getting it into the right grip, might be difficult in a pinch.
But if you have it out and you're prepared, that's something else.
But yeah, Karambit's especially I feel need that wave because you also have to feed your finger through that hole once it's open as well. So something to consider.
Oh, one thing I do have to mention, he is gonna put a wire clip.
[27:40] All right, coming up, let's take a look at great fixed blade knives for your EDC bag.
Now, this was inspired by my EDC bag audit, which is going on right now.
I think I might videotape it, but I just have so much crap in my EDC backpack.
It started as a light day pack for going to and from work with some essentials, and has really turned into a full on like.
Survival bag with with with all the other stuff my calendar. Yes, I use a paper calendar to organize certain things and.
[28:15] Binder and all this other crap in there and, And the knives so many knives in my bag. I'm like, I don't need all these knives I have two assigned now I have three assigned knives for my bag a Swiss Army knife a locking folder and a fixed blade, so I Wanted to take a look at the what are ideal fixed blades for this two runners up on, on the extreme ends, you know, you have all the strength in the world.
You can carry something heavy or maybe this is a bag that's going to, you know, not be on.
You're not going to be carrying too much and you can afford the weight.
I love this thing. This is the Bone Daddy Blade Works Axis. I did a show on this one or I did a video on this one.
We also interviewed the maker, but this is a knife slash axe.
You have all these different grips to use these very sharp D2 edges here, and to use as a knife, but then it's also built to be hafted with a stick.
So you can take this knife and hold it like this using this little trigger and chop down a sapling.
[29:28] I did that. Actually, you want to use gloves, I found out. But chop down a sapling with this and then carve it so that and split it down the middle and then you can haft it like that. And then you take paracord, which they supply, and wrap it on there. And then you have an axe. This thing is really cool because it reminds me of an ancient tool. It reminds me of a very ancient tool, like the first knife. You know, the unnapped piece of flint that gets used for all sorts of different purposes. So I love this Bone Daddy Blade Works Axis. And so if weight is no issue, this might be something you want to put in your bag for any contingency. Now on the opposite end of that, you have absolutely zero space or weight to spare. You might consider this a little honey and drop it in there. This is the.
[30:23] Station 9, number 4. It is strictly an OSS lapel dagger. This is a little protection device.
You put a little cord on there and you can wrap it, put your fingers in there so it doesn't slip around on you.
And they have these sort of agricultural fields of jimping here that really make it stick in your hand.
When I first got this and I was talking a lot about it, I explained how I attacked a watermelon in the kitchen, and just shivved it multiple times like it was a prison fight.
And it went in and out so easily and never moved in my hand.
Never budged. My big concern was this little sharp thing could slide in my hand, and really mess up the fingers.
But with a lanyard and with a tight grip on this jimping here, it just goes in and out like nothing.
So if you need a little tiny fixed blade that you're going to drop in a little tiny bag, maybe maybe you're a woman, probably not. But maybe you're a woman and you want something very small to drop in your clutch. Maybe you're going out for the night. It's not even your purse, but it's a clutch. Men, that's a little purse that women can hold in their hands. That might be an option, but neither of those make this list because they're both very specialized. The rest of these are pretty much universal, universally utilitarian. First one up is the very affordable and beautiful.
[31:53] Senkatsu Sachi. That's what I'm going with pronunciation wise. I think this is an incredibly handsome knife. I remember when it came out, I thought that that blade reminded me a lot of the the Civivi Cogent, the first button lock from them, which had this very, very same, very similar clip point blade, a little less of a curve on the spine, but basically the same knife.
This was a gift to me from my brother-in-law this past Christmas.
And I was so excited because this was a knife I wanted to get when it came out.
But you know, I have a long list. And it was doubtful whether I was going to get to this one.
And my brother-in-law got it and I'm happy he did because it is really cool.
I'm using my left hand and not as comfortable with it, but these little speed holes allow, you to change grip so easily by sort of burying the tips of your fingers in and letting it slide around like that, pivot around like that.
Also they add grip for your fingers and they add lightness and that overall that neutral arcing handle is just ideal. This is 9 CR 18 MOV and very thin and Sly C, a great bag knife for sure.
[33:15] Also a great sheath. That's a big part of this is the sheath here. If it does that it's a good kydex sheath.
[33:24] Pops right off. Okay. Next up I have from, off-grid knives. This is one you don't hear me talk about too much. This is the cleaver version 2 and, this makes a great knife.
In the off-grid lineup, this is a great bag knife because a lot of their other fixed blade knives are, more robust and heavier. Let's just say that. All of these knives on this list are pretty light.
That's a big part of it and compact. So this fits that bill perfectly. You've got a kydex sheath.
[33:59] With the logo emblazoned and then you have this really nice full-bellied cleaver style blade, but still with a tip. It's got a workable tip that you could use for most kind of tip cutting you need to do. It is rather wedge-like and in terms of off-grid knives, their folders, are so incredibly ground, so incredibly thin and slicey, especially behind the edge. I mean, they really do get them very thin and sharp. Their fixed blade knives are more robust than that.
That being said, even though it kind of looks like a wedge in cross-section.
[34:40] Still a great and very slicey knife. I think that this would actually make a great picnic knife. Cutting... I'm gonna say it... cutting cheese with this would be...
Well, it's very nice cutting cheese with this because what happens when you cut down on the cheese, it falls off this side of the blade because of that wedge shape, kind of like a Japanese chef's knife sort of, which are chisel ground this is not chisel ground but it has a similar effect So this does not live permanently in our picnic basket because, you know, we haven't been on a picnic since our girls have been born, I think. But it is a great one just for the backpack.
But I do think food knife in the travel, you know, you're going on a road trip, you got the cooler, pop this in the cooler. This is Cryo D2. I love D2 steel, works great.
And I recently found out the benefits of cryogenic leafy treating. So I get it now. Finally, at long last, I know I'm a slow learner. That is the off grid knives cleaver too.
[35:50] Next up, this is on the more tactical tip, if you will, and it's a design by A.G. Russell, a very famous design made affordable by CRKT. This is the Steng Dagger. It is a single piece of drop forged, what is this, steel? 10, sorry, 1050 high carbon steel, hence the coating to keep it from rusting. As you can definitely tell, it is a small dagger. It's got a little bit of heft to it, but the size keeps the weight definitely within a reasonable range.
[36:28] You've got these divots in the handle for for gription and indexing and you've got two sharp edges. This used to be our bathroom knife but the edge started to rust so I swapped that out. This one I keep a lanyard on because if I had to thrust with it I'd rather and I had time to prepare I would rather have a lanyard around my wrist or around my the back of my hand so that my hand doesn't slide up on the blade in a thrust. I used to train with a guy who rode a motorcycle and he used to carry this thing on his belt upside down, which I thought was interesting because, I always thought this the retention of this was good but not as tight as some other kydex, but he said he never had issues. It never fell out, never lost it, and on the back of this nylon sheaths, you have different lashing options. You can have it run it horizontally on the belt.
[37:28] Or it's got these little loops here. You can molly loop it on stuff. So a very cool little knife, the Sting. Check out the A.G. Russell version of it. It is extra. It's got handle, cool handle materials, and it's got a bolster and everything. It's pretty cool. That is the Sting.
Okay, next up, also tactical, but this is this would make a very good utility knife as well. This is the K-Bar TDI.
Now the TDI series, there's a bunch of them with different blade shapes, but this is in this was meant to be an offside gun retention knife.
What is a gun retention knife, you say? Well, say you're a police officer arresting a scumbag and he tries to grab your knife or your gun.
Well, you have a knife on your offside that you can reach that has the same ergonomics as a gun and, or as a pistol, you know, a handgun.
[38:26] And that is what police officers are most used to training with this sort of form factor, whether it's their pistol or their taser, it's going to be, it's going to have that pistol grip set up.
So the idea for K-Bar was to make this knife so that it was ergonomically intuitive.
And if someone's, you know, you're wrestling and someone's got their hand on your gun and you've got your hand on their wrist trying to stop them from actually drawing that gun, you can use your off hand to take this knife from your offside and then do what you got to do to free yourself from said scumbag.
[39:04] So this is 1095 blade steel, you know, that crow van that K-Bar does so well.
[39:12] This was a gift from my brother. Made in Taiwan. Just a cool knife, man.
This spent a lot of time in my bedside gun safe.
If I needed to get in there and I also needed a knife and then I took it out of there, I thought two things.
First of all, it's an extra thing in there that's sort of gun shaped.
Not that I would mistake this for the pistol, but it's another thing in that gun safe that if I'm reaching in there, I don't need to fuss with.
I just remember plus I got knives all over the place. I don't need to have one locked up in there. So.
[39:45] Now I just have a different a different case all together and it wouldn't fit this anyway.
But a great great knife, no doubt. Small, light, great steel, very sharp, and very utilitarian too.
Look at this. Look at this draw cut. You're cutting into a box. Look at that. You don't have.
[40:04] To worry that that point isn't center line. It's way below the knuckle line. So good utility as well as offside weapons retention purposes. Next up from one of my very favorite companies in the world, we discussed them earlier, Tops knives out of Utah. This one is the Rapid Strike and it is a, what should I say, decidedly tactical knife. But if you get it in the single edge version, which you can get it either double edged or single edged, you get it in the single edge it's a great utility knife. It's small and I should say it's slender but it gives you good reach. You've got like a four and a half inch blade there and without that top edge sharpened it would be a fine utility knife. It also comes with a glass breaker on the back. It's a diamond shape. I'm sorry a pyramidal shaped protrusion. I ground it off because I got this one as a a concealed carry fixed blade and if I ever actually needed it for that purpose, that pointy glass breaker on the end is not comfortable. But if you want a general utility fixed blade in your knife and you want it small and in your bag and you want it small and light.
[41:26] You would probably want to retain that glass breaking utility there and just leave it on.
Knife these grooves in the handle I put in myself.
So this isn't exactly how it ships. But the Rapid Strike from Tops would make a great one.
Just on Thursday Night Knives the other night someone was saying they carry this as a neck knife.
And for me it's a little long as a neck knife but it's light and thin so I totally get it.
Also it's jimped all the way around the handle. Very funny. Not funny but very cool and they They don't sit proud of the scales, so when you sink the meat of your finger in there, that's when it engages.
Great knife is the rapid strike.
Alright, next up. Now this one is my EDC bag fixed blade. They are still available, though I know SOG is transitioning over to a whole new line, but you can still find these.
[42:28] You can still find these. I just don't think they're being produced now.
But it's the SOG Seal Pup in the SOG Kydex Sheep, aftermarket Kydex Sheep.
This is what I keep in my bag. This has been in my bag for years.
It's very light. I got it at Walmart for 40 bucks years ago.
Now you can't find this at Walmart. Walmart sucks, man. At least for knives.
In my area, they have a terrible selection and it's all locked behind a counter.
You gotta find one of the seven employees works in that gigantic store to open it up for you.
[43:05] You know, the good old days are gone. But this knife is very useful because it's got that, it's got the serrations, it's got the big bellied bowy shape, both tactical and utilitarian. You know, I know actual operators have used this knife for its overall utility. Yeah, it looks cool because because it's a Sog, a Mach-V Sog design with those double peak spine and it looks aggressive, but it's also 99% of the time being used for utility and really does a great job at that.
It's got really excellent grind. It's hollow ground and very thin and sharp. This is AUS 8 blade steel. I know for a while they were using AUS 6 and it was just super soft. I got this one once they made the change to AUS-8.
[44:02] And if you like the look of this, like I said, you can still find these.
What I would love to get is the larger seal. I can't remember what they call it.
They didn't call it the seal pup, but it's this design only stretched out, but they're not making that one either.
Check out Stog. Some of their new fixed blades look really cool too, I have to say.
I'm hot and cold with them. I think they had something really amazing that they kind of blew and and and now they're they're coming back in a different sort of Hipster way not hipster, but I don't know. I'm appealing to a modern crowd and I think, I don't know. I kind of feel like their original USP has been has been lost but I love that song seal pup and like I said the look of some of the new, fixed blades they actually do look pretty.
Pretty nice. I don't know, maybe they'll send me one and I'll get to check it out or, you know, and I'm not suggesting for free. I just mean check it out because I don't like to bad talk any knife company, especially ones that I have a fond, you know, history of. Okay, next one, BPS knives. This is out of Ukraine, father and son team making knives. BRS. This one is, did I say BRS? I'm sorry, It is BPS. That was a typo.
[45:21] So this is the HK5. And now we're getting into a little bigger here.
So the first five knives were the smaller ones.
Now these are a little bit larger, but they're still light and make for great bag knives.
Depending on your use. This is maybe not the most urban of knives, but say you're not in an urban environment.
You're still carrying a bag. You're still driving to work.
You still might get, you know, stop, you still might break down by the side of the road is what I'm getting at.
And this would be a good one for that.
This is 1066 high carbon blade steel. That's a Scandi grind. It is incredibly sharp, incredibly sharp and very cost effective.
This is a $35 knife. You've got untreated wood handles that are very nice. Ergonomically, they feel great.
I keep saying I'm going to stain them. They're kind of they're untreated. They're not stabilized wood.
I'm thinking I'm going to stain it and I keep kind of just not saying it, but I will. I will and it'll be a deep red.
But the usage of this is amazing. I did a video on some of my other big fixed blades batoning wood and stuff.
Wooden stuff and and I showed using this to carve the handle of the baton. I had a big piece of wood and I had to carve out something for me to hold an area for me to hold and this was amazing.
[46:46] Mora killer perhaps? I don't know I don't have any modern moras. I have the old wooden handle one and I gotta say this is uh...
[46:57] This kind of has it over that Mora, definitely. A very nice knife and I love the way it feels.
Inexpensive and you're supporting a small business. Albeit in Ukraine, but you know me, I like the father-son. I like the family knife stories and this appealed to me.
This leather sheath is one of the best leather sheaths in my collection. I mean, the quality of the leather is amazing. Thick, stout, sturdy, yet supple. Very nice.
When I got this, I first had to put this lanyard on to pull the knife out of the sheath.
It was so kind of tight, but it has loosened up because of that suppleness.
And it's perfect now.
Okay, next up is a cold steel. You know this list isn't going to go down without a cold steel.
This is the Koban. A long-running, very, very, very popular fixed blade knife from cold steel.
Steel. And part of that is because it's it's always been about a $40 knife. I think they're creeping up like everything creeping up in price. But it's always been one of the most affordable fixed blades from Cold Steel. And it.
[48:06] Takes advantage of Cold Steel's mastery and perhaps invention of the American tanto. You know that extreme faceted tip where you got that chisel tip and then you have a deeply hollow... That's not chisel ground. That's a flat grind.
But it looks like a chisel. And then you have this very deeply hollow ground, slightly bellied straight there.
So just a great blade. This is AUS-8.
Or no, this is AUS-8A.
Look at how thin and slender it is.
It's so light and so thin that this even makes a good... This is longer and bigger than I prefer to carry in my waistband, But this one just works and that has to do with how thin it is.
Very thin, very light. And despite its thinness, you still get some contouring in cross section there.
You got that Coke bottle style handle there.
So even though it's very thin, it fills up your hand. You feel it in your hand.
It's not slipping away from you.
You got that grippy, grivery handle, which is basically rubberized.
And you've got a finger guard of the same material. It's all one integral piece.
[49:24] This knife, I got one of these from my sister years ago when she had a stalker.
Liz, I hope I'm not saying too much, but I got that for her and made her feel better.
And then I made her a knife and she's got that one too. So not much of a knife person, my sister, except when it comes to cooking.
At which she excels. But I got her this and made her feel better. Makes me feel better when it's on my waist and or just sitting on my desk. The Cold Steel Koban does make a great bag knife due to its lightness and and though the Tonto is aggressive and tactical, it is also very utilitarian.
The Tontos do not get enough credit for that. You do get this sort of scraping, chiseling utility here from that front part. You get amazing slicing. I even think that, that a Tonto might make a good outdoor knife. Now all you outdoorsmen out there, what do you think? And you don't have to be rude if I'm way off base, but let me know why I'm off base. Why would a Tonto be bad out in the field? Like you never see any field knives that are that shape or you know, woodcraft knives that shape.
[50:41] Okay, next up is you got to have something just like that Tonto that is light and easy to carry but is a Bowie and that comes from Spider.
Oh, I've always loved this knife, the Spidercoast Street Bowie.
When I first got it, I hated that sheath.
It's like, oh, it's loose, it rattles, it's got the footprint is gigantic.
Looks like Rhode Island, you know? But actually, it works great because it comes out of the sheath so easily.
Now, there are certain times you don't want a knife to be really firmly set in there.
You don't want to have to tug if you're carrying it for self-defense.
And that's what this is. This is a self-defense knife, but could no doubt with that very trailmaster, small trailmaster style blade, be a great utility knife.
But what I was getting at is you don't want to have to tug and pull your pants up and give yourself a wedgie trying to pull the knife out of the sheet.
So I have, originally I was going to make a new kydex sheet for this and I've just stuck.
[51:46] With this sheet because it's worked so well.
This is designed by Fred Perrin, French commando, really interesting guy.
I had a chance to talk with him at Blade Show this past year and I've always loved his signature style of knife where the blade itself is the guard. This is a very French, traditional French design. A lot of traditional French fighting knives actually look like French cooking knives where the handle is shaped kind of like a chef's knife. And the reason and the tang of the... I'm sorry, I'm having a mind block here. The ricasso of the blade dipping down below the pinch point at the top of the handle is much larger so that if you're thrusting, you're not going to ride up on there.
But it's not an extra piece of...
[52:39] Material for a guard. It's integrated into the handle design. I've always liked that.
Here you've got a whole bunch of really good jimping. You know, Spider Code does amazing jimping. You have a full flat ground blade of VG-10 that really is nice and thin and slicey.
But it is stout enough that I feel you could do some decent work with this.
[53:04] I, you can see some of the coating rubbed off the front. I've been throwing this into, I have a, well I have a throwing target and I've used this not in a spin throw but in a close, you know, within 10 feet no spin throw. So you hold it like this, thanks to the book Jim got me on knife throwing. You hold it like this and.
[53:27] When you throw it, your forefinger brushes the spine to sort of slow the spin and if you're in within 10 feet if you throw it hard enough and this thing works great for that so it just makes me believe that this this is a very good and universal knife you can throw it effectively you can definitely use it as a self-defense knife very effectively that five inch bowie but also it's just got utility all day long why do you have that pink fob on there Bob well I used to carry this in the morning walking the dog at 5 a.m. in our wooded park. I've stopped doing that. I'm just, it's too spooky, man. It's just too spooky. Not only, I just don't want anyone jumping out at me. I don't need that. But you know, because it's still kind of an urban area. And we do have some, some gangs and such in the area. But in any case, I put that on there so I could, if I had to draw it and my hand slipped off, I could, I could grab it easily.
But I do like the cognitive dissonance of having a nasty looking black bowie with this Happy Teal and Hot Pink Fob.
[54:39] Yes, the Fred Perrin designed Street Bowie, an awesome, awesome knife, a great bag knife.
[54:46] Lastly on this list, and I would love to put this in my bag, but I'm the the SOG has been in there for so long it's staying, but this is the Ritter RSK Mark III, that awesome fixed blade knife version of his, well of the knife I was carrying for emotional support today, the mini RSK Mark I. This is the fixed blade version. And you can see the family resemblance from that blade and the handle style and the radiating milled pattern coming from that front screw there.
Awesome, awesome ergonomics. You've got an S45VN blade. This is my only S45VN. What happened to S45?
Did that kind of just like come and go or come and just kind of staying quiet?
I'm not sure what's up with S45. I don't hear about it too much.
[55:43] But a great, great blade shape in that you have a nice long straight portion here and then a very decent belly there. You've got a center line point so you always know where it is.
If you need to use that point for say making some, what do you call it?
A divot in a piece of wood for doing a... for starting a fire, you know, that bow drill kind of thing.
So you have that line, that point center line, you know where it is if you're using it for, tactical purpose, you know where that point is at all times. And then having it there is good for drilling because you don't have you get the idea. A little guard integrated into the blade itself there to stop your hand from going up onto the blade. A hog can just make great knives and this is nice and light. The thing about and it comes with a really nice nylon sheath with molly capability and uh or i'm sorry not molly i guess you can feed this through molly loops but uh you can take that on and off without removing your belt and you don't hear me say that much about nylon, she's not a huge fan.
But the reason I show this last, this is probably the most ultimate of all of these knives because, that's the whole purpose behind this knife and the mini RSK Mark I.
[57:03] Doug Ritter intended these knives to be survival knives, RSK, Ritter Survival Knife, that's what RSK stands for. And so this being built for that purpose and excelling and being light and being designed by a guy who flies helicopters and makes survival kits for aviators and includes this knife.
[57:29] Yeah, I think this is probably the chief among all of these because it's got everything. It's got a nicely sized blade at one two three four five and a half inches I'm sorry five and a quarter inches it's got a great blade steel in s45VN it's got an awesome grind in that super high flat grind because it is nice and thin behind the cutting edge but does wedge out a bit you could use it for you know kindling and that kind of thing. And it's got great ergonomics and is nice and light. So of all of these, if you have the means, I highly recommend it. I'm not putting it in my bag because if I were to lose it, I'd be a bit heartbroken. This one was given to me actually by Doug Ritter. So it has some sentimental meaning to me as well. Just a great knife.
[58:27] A lanyard. These all have to have lanyard attachments, the bigger ones, because you might need to just put some paracord on there and use it in a way that you're not intended. All right, well thank you so much for joining me on this journey through great EDC fixed blades for your EDC bag. You should have one in there. There should be a fixed blade and a folder and maybe even a multi-tool, or definitely a multi-tool in your bag at all times. You never know when you need the robust nature of a fixed blade and to have a small light one on you, is a good idea.
[59:04] Alright, well, be sure to join us next week for another look at the knife world and my knife collection.
And also be sure to join us tomorrow night for Thursday Night Knives 10pm Eastern Standard Time right here on YouTube, Facebook and Twitch.
And if you want to become a patron and help support the show, you can go to theknifejunkie.com slash Patreon.
For Jim working his magic behind the switcher, I'm Bob DeMarco saying until next time, don't take dull for an answer.
Thanks for listening to the Knife Junkie Podcast.
If you enjoyed the show, please rate and review at ReviewThePodcast.com.
For show notes for today's episode, additional resources, and to listen to past episodes, visit our website, TheKnifeJunkie.com.
You can also watch our latest videos on YouTube at TheKnifeJunkie.com slash YouTube.
Check out some great knife photos on TheKnifeJunkie.com slash Instagram and join our Facebook group at TheKnifeJunkie.com slash Facebook.
And if you have a question or comment, email them to bob at thenifejunkie.com or call our 24-7 listener line at 724-466-4487 and you may hear your comment or question answered, on an upcoming episode of the Knife Junkie Podcast.
[1:00:15] Music.
Share This With a Friend >>>
For early access to The Knife Junkie podcasts and YouTube videos, receive Knife Junkie stickers and be entered into the monthly knife drawing giveaway, join The Knife Junkie's Patreon group of awesome supporters.
Knives, News and Other Stuff Mentioned in the Podcast
Pocket Check
TRM Atom
Jack Wolf Knives Javelina Jack
TKJ/Hogtooth NoVA-1
Ritter Hogue Mini RSK Mk1 (ESK)
State of the Collection
Tier 1 Folding Scythe Prototype
Great Fixed Blades for Your EDC Bag
Sencut Sachse
Off-Gid Cleaver 2
CRKT Sting
Ka-Bar TDI
TOPS Rapid Strike
SOG SEAL Pup (my bag knife)
BRS Knife HK-5
Cold Steel Kobun
Spyderco Street Bowie
Ritter Hogue RSK Mk3
Runners Up: If Weight is No Issue or a Major Issue
Station IX No. #4
Bone Daddy Blade Werx Axxis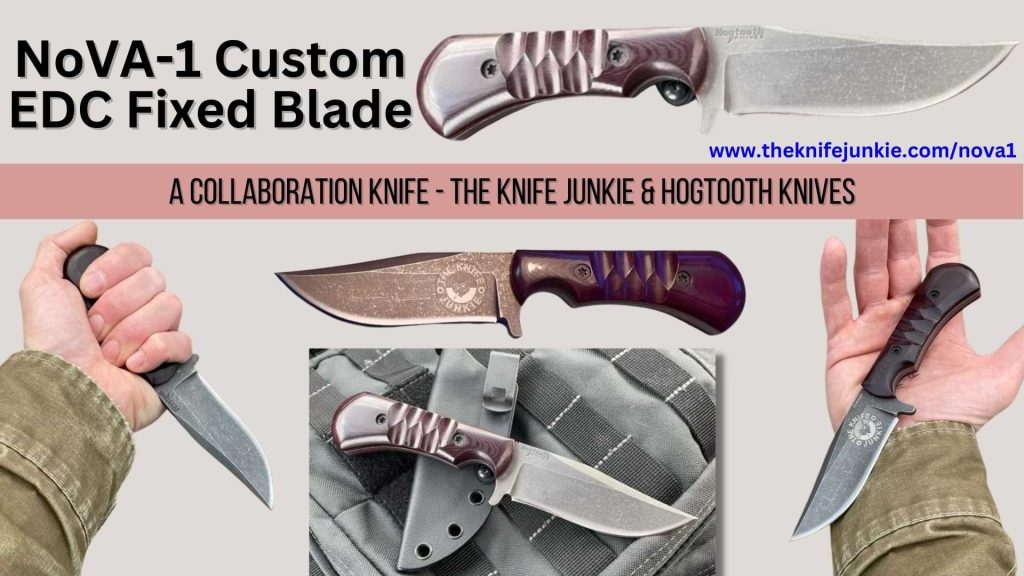 Let us know what you thought about this episode. Please leave a rating and/or a review in whatever podcast player app you're listening on. Your feedback is much appreciated.
Please call the listener line at 724-466-4487 or email bob@theknifejunkie.com with any comments, feedback or suggestions on the show, and let us know who you'd like to hear interviewed on an upcoming edition of The Knife Junkie Podcast.
To listen to past episodes of the podcast, visit theknifejunkie.com/listen.
Get a custom professional email for your knife making business with Google Workspace. Start a 14 day free trial and save 10% your first year with our discount codes — Business Starter Discount Code: M7HAU7RTAVKDDL3 or Business Standard Discount Code: F7JC9PHQLG7RJTK.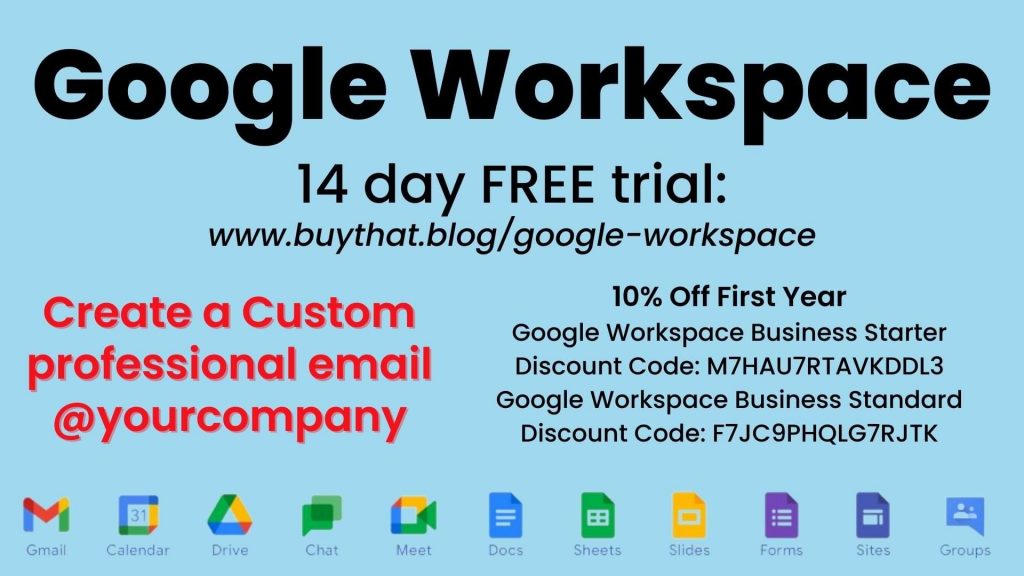 Shopping for a Knife?
Support The Knife Junkie Podcast and YouTube Channel by Buying Through My Affiliate Links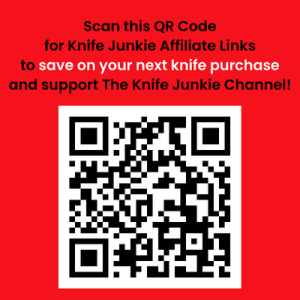 Bamba Forge
eBay
Field Supply
James Brand
Knives Ship Free
Off-Grid Knives
Vosteed Knives
WE (Civivi) Knives
Other Products and Services
Podcast Hosting
Website Hosting
Groove (Free Account) – Replace 17 Apps/Services in Your Business
Knife Books
Rakuten (Cash Back for Shopping Purchases)
Upside App (Cash Back for Gas Purchases)
TubeBuddy (Free Browser Extension and Mobile App for YouTube Creators)
Follow The Knife Junkie
Visit The Knife Junkie website
The Knife Junkie Listener Line — 724-466-4467
Email The Knife Junkie
Follow The Knife Junkie on YouTube
Follow The Knife Junkie on Instagram
Follow The Knife Junkie on Twitter
Join The Knife Junkie Facebook Group

Affiliate Disclosure
In the name of full transparency, please be aware that this website contains affiliate links and any purchases made through such links will result in a small commission for me (at no extra cost for you). If you use these links, I might be rewarded credit or a small commission of the sale. If you don't want to use these links, no problem. But know that I truly do appreciate your support.