What a treat! Larrin Thomas from the website Knife Steel Nerds is the featured guest on this episode of The Knife Junkie Podcast.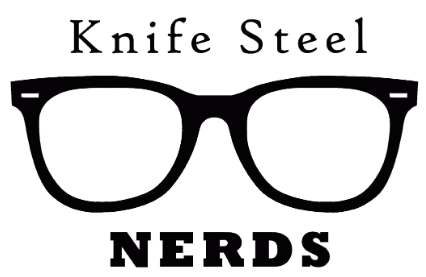 Thomas, a metallurgist,  developed an interest in steel by visiting knife shows with his father, Devin Thomas, who makes damascus steel.
Find out what the toughest knife steel is as well as what steel is Thomas' favorite — and much more on the show.
We're also taking your calls about knife steel. What's your favorite? And do you have any thoughts about what the guys discussed? Call The Knife Junkie listener line at 724-466-4467 and let us know.
Pocket Check
Jim continues to carry his Buck Canoe while Bob has several knives (again) — the Emerson Seax with a new MXG gear clip, the Great Eastern Cutlery (GEC) #38 along with his usual Cold Steel Broken Skull, with pink handle. Larrin had in his pocket the Spyderco Small Persian.

Past Episodes
Catch up on past episodes of The Knife Junkie Podcast.
Subscribe to the podcast in your favorite podcast player or by RSS so you automatically receive each new episode.
Join The Knife Junkie community and we'll email you when a new episode comes out so you don't miss anything.
Follow The Knife Junkie
Visit The Knife Junkie website
The Knife Junkie Listener Line — 724-466-4467
Email The Knife Junkie
Follow The Knife Junkie on YouTube
Follow The Knife Junkie on Instagram
Follow The Knife Junkie on Twitter
Join The Knife Junkie Facebook Group