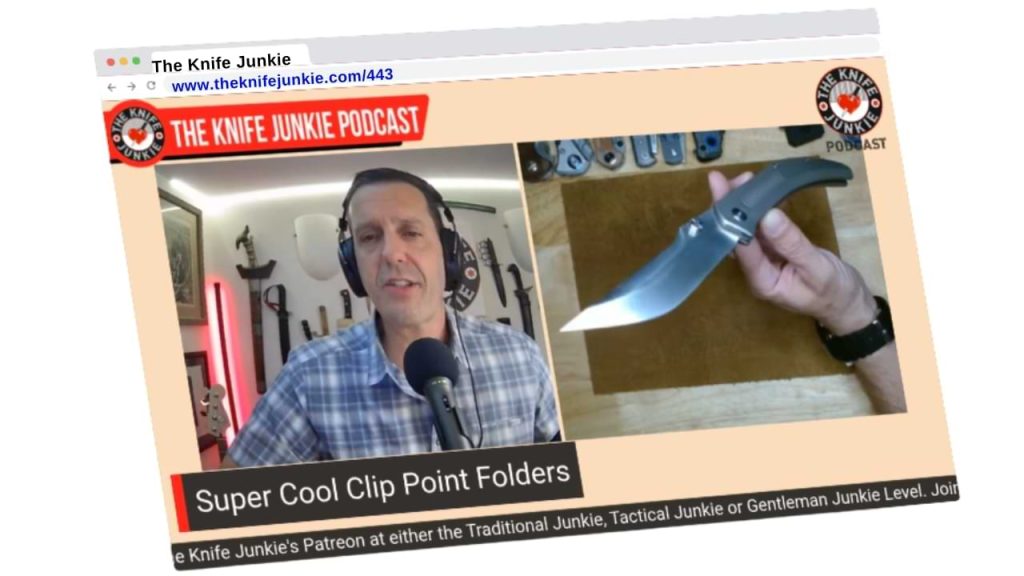 Super Cool Clip Point Folders – The Knife Junkie Podcast (Episode 443)
On the mid-week supplemental episode of The Knife Junkie podcast (episode 443), Bob "The Knife Junkie" DeMarco looks at several super cool clip point folders in his collection, including the Petrified Fish Victor, Lionsteel Gitano, and the Kansept Pretatout, among others.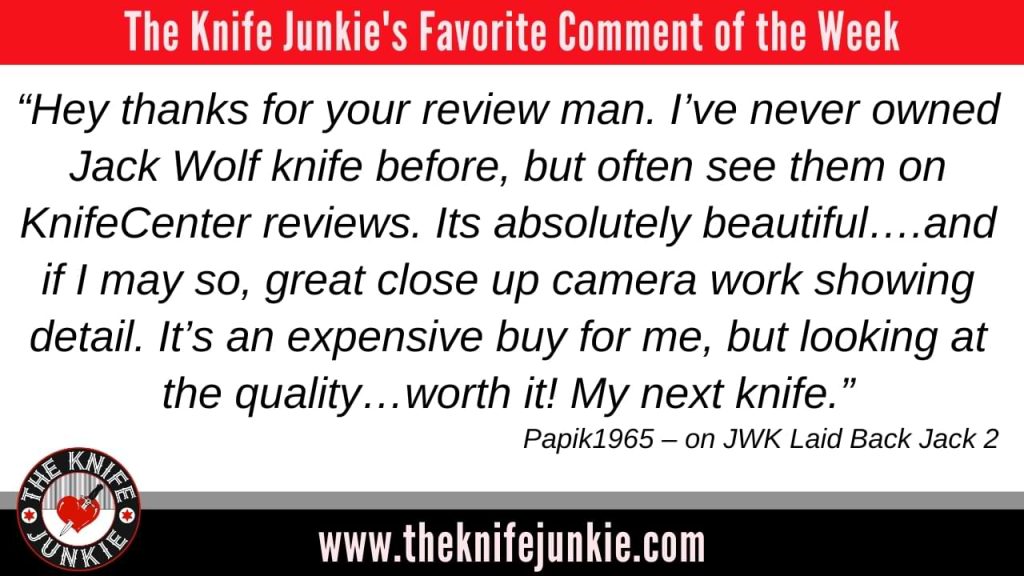 Bob starts the show with his favorite comment of the week, followed by his "pocket check" of knives — the Kizer Inversion, Jack Wolf Knives Laid Back Jack, T.Kell Knives Combatant and the Microtech Troodon (Emotional Support Knife).
In Knife Life News:
CRKT Drops Three New Models for NKD
New Gerber Convoy Looks Like a Harsey Design
Buck of the Month is a Discontinued Fixed Blade
New Flytanium Arcade First to Use Demko Shark Lock
Meanwhile, in his "State of the Collection," Bob looks at his new Custom Pinkerton Broadhead, plus the Cold Steel SR1 Lite, CJRB Large Pyrite, and the Artisan Hyperion.
Find the list of all the knives shown in the show and links to the knife life news stories below.

Be sure to support The Knife Junkie and get in on the perks of being a Patron — including early access to the podcast and exclusive bonus content. You also can support the Knife Junkie channel with your next knife purchase. Find our affiliate links at theknifejunkie.com/knives.
On the mid-week episode of #theknifejunkie #podcast (episode 443), Bob looks at several super cool clip point folders in his collection, including the Petrified Fish Victor, Lionsteel Gitano, and the Kansept Pretatout, among others.
Click To Tweet
Read Full Transcript
The Knife Junkie Podcast is the place for knife newbies and knife junkies to learn about knives and knife collecting. Twice per week Bob DeMarco talks knives. Call the Listener Line at 724-466-4487; Visit https://theknifejunkie.com.
©2023, Bob DeMarco
The Knife Junkie Podcast
https://theknifejunkie.com
Automated Transcript
[0:00] Welcome to the Knife Junkie Podcast, the place for blade lovers to learn about knives and hear from the makers, manufacturers, and reviewers that make the knife world go round.
I'm Bob DeMarco, and coming up, we're going to take a look at the Shark Lock out in the wild.
I get a new custom from Pinkerton, and we're going to take a look at some super cool clip point folders.
Welcome to the Knife Junkie Podcast, your weekly dose of knife news and information about knives and knife collecting. Here's your host, Bob, the knife junkie DeMarco.
[0:37] Welcome back to the show. My favorite comment from this past week was from PAPIC 1965 on my jackwolf knives laid back jack to review. He says, Hey, thanks for your review, man. I've never owned a jackwolf knife before, but often see them on Knife Center reviews. It's absolutely beautiful. And if I may, so Great close-up camera work showing detail.
I thank you, sir.
It's an expensive buy for me, but looking at quality, it's worth it, my next knife.
And the reason I chose this, this is my favorite comment this week, because this is not something that I see the Knife Junkie channel as necessarily, a service that I don't necessarily see us performing.
Here's a new knife, check it out. Is it worth your money?
Course, like, that's baked in a little bit. But there are other channels that I love that I follow religiously, who always have the new knives and, and that's kind of their deal. Like check out the latest thing. Is this worth your money? And I'm I'm glad you got that out of my close-up.
Of that night, and also, thank you for your kind words over my camera work, I've always been insecure about it, so it's great that the close-ups of that night helped sell it to you.
And it is worth every penny of it, no doubt, and I love supporting our American designers.
[2:03] So, thank you very much, Papik1965, and everyone else who watched, commented, liked, and did all of that this past week, it's greatly appreciated.
[2:12] All right, those thanks out. Time for a pocket check.
In my front right pocket today, I had the very luxurious Pecal Fighter here in my pocket.
This is the Inversion from Kaiser. I called it a fighter, but actually, of all of the Pecal-style knives I have, Pecal, if you haven't heard me drone on endlessly about it so far.
Pical is this style of knife where the tip is down and the edge is in.
It's primarily for self-defense and takes advantage of your adrenaline dump caveman motions when all of your fine motor skills go out the door and you're not doing your fancy collie stuff.
So, but this one in particular makes an excellent EDC knife.
It is a pical and it does look kind of odd. You expect the blade to be oriented in the opposite direction for that handle, where that choil is.
But once you get over that, you'll find out that it's not just a great self-defense knife, it is a great EDC knife.
You have a centerline tip here, you have a hawkbill, which is great for just all sorts of cutting.
You're pulling on straps, you're pulling on rope or string, that sort of small recurve there and the hawkbill captures the material so you can slice right through it.
[3:42] It has a setup so that you can use it with that utility pull-cut kind of grip.
So I say that this is probably the most EDC-friendly pakal-style folder out there.
[3:59] Now as you may know from listening to my Tier 1 Gear Reviews interview, there are not too many folding pakals out there.
Of them. This one is, to me, does the best job of flexing between just an awesome utility knife and an awesome self-defense knife. This one ships with two different openers. This one gives you sort of that, the wavability there. This is a discontinued knife, but Dirk Pinkerton is bringing out a new inversion under his own shingle, and I'm on the pre-order for it. It includes a ring that can come, that can screw right in these two posts here and you can either have it or not have it but it's perfectly positioned, right there. Doesn't change your your grip at all so if you're apprehensive about rings, this one might win your confidence.
Okay, next up, the subject of that very nice comment, the laid-back jack, V2.
I'm not sure if he's actually calling it the V2, but this is the second run of the laid-back jack, which was the second knife ever from Jack Wolf Knives.
A sway-back jack pattern with the beautiful wharncliffe blade.
On this model, they did a number of changes here. First, and most recognizable, is they extended the bolster.
[5:27] Ben Belkin extended the bolster and made it more of a barlow there, a bolster taking up a third of the handle.
And then the covers, he did some really unique things. He went more traditional with the wood and the kuranite, two materials that we see on traditional slip joint folders that we haven't seen on jack-walled knives yet.
That purple kurinite is gorgeous.
That also has a black anodized blade and titanium bolster. So that's a totally unique look for that model.
This one for me, he knows me well, he knows my taste well. This was sent to me by Ben of Jack Wolf Knives, and he said, I think you and your audience will appreciate the beautiful rosewood covers we're putting on.
And for the first time ever in 13 models, I guess 14 models, he's putting natural materials on in the form of this beautiful rosewood.
Rosewood is a robust wood. You see it on the fretboards of guitars.
But the main concern is having something built overseas with different heat, humidity, and conditions, with those natural materials, and then having them shipped to the United States and expand or change their characteristics due to the changes in the atmosphere and humidity and that kind of thing.
So, I guess.
[6:46] You know, this was something, a kind of wood that is pretty good for the purpose, like I said, they're on guitars, and guitars are made all over the world and shipped to the United States, so I guess it works.
On this one, just a beautiful hand-rubbed satin with those horizontal lines, and an even larger and even larger sharpening choil there.
Beautiful, that is the way to do it. I love that.
Also very thin, very slicey, these are very impressive knives and I'm very grateful to have this one, especially in that rosewood.
[7:24] Okay, on my belt today, right up front, is the Combatant by TKEL Knives.
Just a very wearable and easily concealed, so that the sheeple around you don't get nervous, but a very, very easily concealed utility knife.
To me, this is definitely an EDC fixed blade knife that could definitely, of course, like all, flex into combatives.
On this version of the Combatant, this is his second version, he added that swedge, for improved thrusting, he being Tim Kel.
A lot about this knife I love. It is very small, but it's wide enough to get a good grip on it.
It is just barely four fingers for me.
I, who wear medium leather work gloves.
[8:16] And then it has these two deep choils here with high peaks that act almost as sub-hilts.
They really keep this small handle locked in hand.
Very, very sharp, as all Kel knives are. And he's using these Burl G10s that I love so much.
This was the first one I think he used, and it's supposed to look like a wood burl.
It's like a swirly G10 with layers.
Beautiful, and now he's using it, I have the gray man version of this.
It's gray, obviously, on my MR1.
I have the green version of that on my Night Stalker. And now I see he's got a purple burl and red burl, and all the beautiful colors that you can get in a G10 handle from TKEL is now in that, the burl.
[9:03] So go check those out. Really, really awesome, just utility knife, Like I said, it's innocent enough looking that you could have it on you, really, for work all day long and no one will bat an eye.
But if you needed to, you could use that in the Tim Kell way.
You know, he's always talking about how to use his knives defensively.
And with the really slimline sheath that they do with the Discrete Carry Concepts horizontal clip here. It's a perfect carry.
All right, last up, on me for emotional support, kind of an old favorite, the Troodon, the MicroTek Troodon.
I felt like I needed two edges on me today. I didn't, but I felt like I did.
So I got the old Troodon out. I love the serrations on the top.
I recently discussed those on the show on serrations.
I like having that option. Actually, I've always thought that the Troodon and the Ultratech are really great upside down.
This is the way you're kind of, the prescribed manner of holding it, at least in Sabre Grip.
But if you flip it, the actuation tab is a little bit further back than the thumb ramp.
[10:21] Which you know, the finger ramp now becomes the thumb ramp.
And this is a more proper setup, I think, with the thumb a little bit forward.
And so either way you hold this knife, it's a great user and fun to play with, no doubt.
And this one has always rung. Here, listen.
[10:42] Oh, hang on. I had a misfire there. This never happens. Hang on.
[10:47] Hear that ring? ring. I swear baby.
[10:52] It's never happening. All right, so this is the MicroTek Trojan.
That was my emotional support knife today, my ESK. Still trying to make fetch happen.
And that really actually does, when you're sitting there editing in the dark, and you're like, hmm, should it be a, you know, should it be a dissolve or a wipe or whatever?
Hing, hing, hing.
By the way, it should hardly ever, never ever be a wipe, hardly ever.
Okay, so that's what I had in my pockets today. What did you have in yours? I had the Kaiser inversion, the jackwolf knives laid back jack into the detail knives combatant and the microtech throw it on. To me a great quadrangle of edginess on me today. Let me know what you had on you. I love it. I love hearing it. It gives me ideas.
And I need more. All right, coming up on the knife junkie podcast, we're going to take a look at some new drops from CRKT and then we'll get to the state of the collection where I have a Right here on the Knife Junkie Podcast.
If you're a knife junkie, you're always in the market for a new knife, and we've got you covered.
For the latest weekly knife deals, be sure to visit theknifejunkie.com slash knives.
Through our special affiliate relationships, we bring you weekly knife specials on your favorite knives, help support the show, and save money on a new knife.
Shop at theknifejunkie.com slash knives. theknifejunkie.com slash knives.
[12:21] You're listening to the Knife Junkie Podcast. And now, here's the Knife Junkie with the Knife Life News.
Well, just in time for National Knife Day last week, woo, excuse me, which all the purveyors turned into National Knife Week, which I very much respect, because that's what I do with my birthday.
They had, CRKT, as well as a number of other companies, and we'll see another one in a minute here, dropped some pretty cool new models.
I'm not a huge CRKT fan, but I love, where else are you gonna get a Flavio Icoma that you can afford?
So this is the new one called the Bot. It's in OSS 10.
It's a fully flat ground, beautiful drop point. I love that it's kind of, well, it's definitely all Icoma all day long this entire night, but it also has a sort of Ken Onion vibe.
I like these two designers a lot for their sort of use of organic wine.
And this, of course, has that deadbolt lock.
The deadbolt, much like the new warning lock from Beyond EDC, is mounted on the pivot.
[13:32] I'm not sure how the new Beyond EDC lock works yet, but I know that this one has two pins.
This was also a lock developed by Flavio Icoma, who was big in the IKBS.
He's the I in IKBS, the first people to use bearings in pivots, or at least to turn it into a formalized thing.
So that pivot, you press it in, it's a spring-loaded pivot, and it puts two dead bolts, or two bolts through the two holes in the tang of the blade.
So, pretty strong.
I feel like they introduced that with, well, they introduced that lock with a $700 Flavio Icoma CRKT like out of the blue, like people are used to paying like 30 bucks for a CRKT. This was a couple years back now. And then boom, they came out with that that knife. I can't remember what it was called, but they were like sending it to people getting it in people's hands. And it was a $700 CRKT proof of concept knife. But yeah, and it had that deadlock. And then and then after that, they came out with a number of affordable knives with that. But interesting, it's It's supposed to be a very strong law.
[14:48] You know, at a certain point, yeah, it's a strong lock. I'm sure they're all strong locks.
They all fail around the handle material or around the blade.
We know locks are strong, okay, so. But that one to me seems nice and fidgety.
So that's the bot. And also, that's a 2.21 inch blade, so a little one.
A little one. And then next from them, we have Jim Hammond, who did the Hammond Cruiser, which was a huge tactical folder for CRKT in the late 90s, early 2000s.
I remember getting one for an editor buddy of mine for a project he helped me on.
And this is sort of a truncated version of that knife and another one. This is the PSD.
[15:35] Jim Hammond is big into the acronyms. The PSD is the Particle Separation Device, which is a nice way of saying knife.
You got your three-inch blade, it's a downsize from the original 3.6-inch.
You got Aus-10, and the original was 41-16 Krupp Stahl, so this is definitely an upgrade.
And then lastly, a very, sehr, sehr hässlich messer.
This knife is ugly as sin, if you ask me. Also from Jim Hammond, it's called the ABC, another acronym, and it's all bases covered.
It's a drop tip tanto, the blade is pretty nice, with VEF serrations.
It really loses me with the handle and where the handle connects, the overall.
It's just not a very good looking knife.
But I'm sure it's very effective and that's what it's for. This one is 12C28N and is spring assisted. If it wasn't...
If it wasn't enough, it is spring assisted. I don't like this knife. I'll just come right out and say it But I do like the original Jim Hammond cruiser and I definitely like that Flavio Icoma So CRKT coming out with more stuff.
[16:52] I would like to be the Uh, the ceo of that company for two years. I'm just kidding. I'm just kidding You can't pretend to know what goes on behind the the door of a boardroom but I would love them to take their resources and just, they're groping, they're groping for something better.
I just wish they would capture it, because CRKT has so many great designers at their behest, and a lot of resources.
So, they will hit greatness again.
[17:26] All right, next up, it's a Gerber. This one is a fixed blade, kind of like the Gerber Rock, something that is appealing to me, but unlike the Gerber Rock, this one is not designed by Bill Harzey Jr., though it looks like it is. It's a very slim, compact outdoors, fixed blade knife for backpacking and, you know, light camping outdoor activities. But if you look at it, especially the blade and where the blade meets the forward grip, it looks a lot, it's very Harzian, especially the the sharpening choil into the finger guard and the thumb ramp, overall shape of the blade looks very Harzi, and then the handle is not too far off either, especially when you look at the pommel, those three angles of the pommel. So I'm not sure if they're going back to the well of designs they've gotten from him in the past and kind of are riffing off that or what, but it's obviously a good looking knife if it looks like a Harzi. But this one they chose 440A for, so it's kind of It's kind of like they're saying.
[18:36] I don't know, what are they saying by putting this in 440A?
You know, there are other cheap steels they could use that at least would gain more confidence from the market.
Because I know a lot of people just, you know, they're like, well, if it's 440A and it's a buck and it's got the boss he treat, well, fine. But if it's coming from Gerber, most people are likely to look down their nose at it.
You know, that's neither here nor there. It's got a very slim frame, it's, not frame, in profile, but in cross-section, and it's 4.06 ounces.
[19:13] Close, but no cigar, Gerber. I feel like that's their, that's the mantra over there.
Okay, next up, the August Buck of the Month.
This is a nice one. It's a reissue of a now, what do you call it?
Discontinued fixed blade. It's the 101, and it's the fixed blade version of the 110.
But in this case, it's a drop point.
And I gotta say, it's pretty cool looking. It's not normally my, I'm always going for a clip point, that's the whole subject of the show today, but this, I gotta say, as a drop point, is pretty compelling.
You got that beautiful nickel bolster, nickel silver bolster, and you have a very interesting sort of micarta there.
[20:02] It's called a dark, smoky, gray-black Grey's Harbor Rich Light.
I guess the Rich Light is called Grey's Harbor, but the descriptors are dark, smoky, gray, black.
Ooh, it's a quiet storm in here. So it's a 154CM with Paul Boss Heat Treat, which is awesome, because I love 154CM.
And, you know, I can't say I have, I just hear that the Paul Boss Heat Treat is awesome.
So Paul, keep doing what you do.
Weighs 5.1 ounces. You get a nice leather drop sheath. Beautiful buck of the month for August 2020.
Last up, I want to talk about the new knife coming out from Flytanium.
Now, Flytanium started life as makers of bally songs and scales.
Titanium scales, aftermarket scales for popular models. This is their first completely original folder, and they're using the Demko Shark Lock, which just warms the cockles of my heart.
Not too much fanfare, I have to say. I was just kind of looking at this knife because it was in the new arrivals or what's to come.
[21:17] Or knives to come on Blade HQ, and this was there, and I saw the shark lock tab, and I was wondering, that looks like a shark lock.
Is that the shark lock, or is that just a thumb ramp further back on an extended tang of like a front flipper?
And lo and behold, it is indeed the shark lock. So this is really, really cool to see because a lot of companies like Benchmade, like Spyderco, they wait for that patent to expire.
[21:48] And then others can just rush in and start using it as we saw with the Axis Lock, as we're starting to see with the Compression Lock.
But here, in the, I don't wanna say infancy, in the adolescence of the Shark Lock, we can see it being licensed out and I love that. I think that's cool on the Demco side.
It's business savvy A and B.
It's cool to release that rocking technology out there. If you really believe in it and love it, why not?
And it's cool to see on a different knife other than a Demco design.
And I find this design to be beautiful.
Thank God it's not in my, or I should say, thank Flytanium that it's not in my size wheelhouse so I can easily dismiss it from my very long list, or from my short list.
It can go on the bottom of my long list.
[22:36] Of upcoming purchases. I've really slowed down on the purchases. I've been very disciplined because there's a custom knife I've been angling for and it's honestly it's not so much more than, you know it's it's less than a hinderer but I'm becoming a little more um well maybe disciplined or something. I'm trying to save my shekels a little more uh it's so I can get some special things rather than try and get everything in here because they look good and I swear I watch a Stasa video or a Neves video and they really whet my appetite for every knife they show.
Even knives that are too small or have weird blades or things that I don't even like.
They could sell ice to Eskimo so I need to stop being that Eskimo and kind of save my money and get the things that I really, really want so I can refine and reduce, you know.
Okay, coming up, we're going to take a look at the state of the collection.
I got four new knives, so I guess that was a pretty bad preamble this week, but this has been a banner week.
[23:40] And then after that, we'll take a look at some super cool, a dozen of them, super cool ClipPoint folders. StreamYard simplifies the process of live streaming and recording videos.
It allows you to create content seamlessly from your browser.
With its versatile features, you can multi-stream to various social media platforms, host regular shows with guests, conduct webinars, record podcasts using local recordings, and create videos with ease.
StreamYard has become a popular tool among live streamers, video creators, YouTubers, and podcasters.
Its impressive array of features includes live streaming, webinars, local recordings, screen sharing, and more, ensuring that you can produce professional and polished content every time.
Started for free at the knife junkie.com slash stream yard. And now that we're caught up with knife life news, let's hear more of the knife junkie podcast. I received this beauty from Dirk Pinkerton this past week and it was just sent to me as a gift and I am so grateful. I recently highlighted his knives on this, show and I realized at a certain point, I'm like, wow, I have a lot of his knives. And what is it about Dirk Pinkerton that his designs just really, you know, activate my, the collector in me and it's this seamless.
[25:09] It's this ability to go from EDC to tactical without.
[25:16] Kind of at the same time without any, hard to explain, but every one of his knives could be used and owned by someone who just wants a tool to open things and cut things, but they could also all be owned by people like me who like every knife to be a weapon.
This is his broadhead, it's a model that's sort of a standby or a staple in his custom catalog.
[25:45] So if you don't know, Dirk Pinkerton designs a whole bunch of knives, beautiful folders, and fixed blades for the likes of Kaiser, Concept, Beyond EDC, and many others, actually.
[26:01] But he also is amazing behind the grinder and is well respected by his peers for his grinding ability.
And that is so evident here when you take a look at this broadhead here. Look at that tip.
It's just unbelievable. Like that human hands, okay I'm getting dramatic, but to me that is very impressive.
Freehand grinding something to a point like that is that's pretty damn awesome.
Even if it wasn't freehand ground, even if you're using specialized jigs all day long to make that, which is not the case in this case, still that would be impressive. is just.
Unreal. So this is the Broadhead. This one, by the way, is in Magna Cuts.
And that beautiful G. L. Hansen and Son, G. Carter there. This one, as you can see, is double-edged. Looks very much like a Broadhead Arrowhead. But some other models come in, hawkbill tanto, like a hawkbill tanto style. He does a number of different blades for this.
But that ring there, I mean, he sent this to me to help assuage my doubts about ringed things.
[27:19] Because this ringed knife is so incredibly versatile.
I mean, you can hold this in so many different ways. Say you have it in this awesome sheath hanging from around your neck.
Grabbing it like this is so easy, and then you have all these different grips, just all these different angles of attack just from the forefinger.
You can, of course, put it in a more traditional push dagger on your middle finger.
Dirk was telling me he loves it in this reverse grip, which feels like it's just kind of a part of your hand.
[27:54] Yeah, so an amazing, amazing knife, beautifully made. This is one of his customs.
You guys, if you're interested in getting, starting to amass some customs in your collection, handmade things, especially things as useful and beautiful as this, check out some makers and you might be surprised by what Dirk charges for something like this. I can't quote you a price right here, but I know that I've been able to afford them, so maybe you can too.
Maybe a custom knife is not so far out of your reach, and a name like Pinkerton and designs like his are well worth it.
So very, very grateful to him for sending this to me.
[28:47] Expands my Pinkerton collection, and I'm very grateful. There's a whole bunch of other ones, that are in the offing for me from him, so.
What can I say?
Okay, next up, the Cold Steel SR Light.
Now I'm late to the party on this, as I frequently am, but this one was always on my radar.
We gave this away. This was one of the first, if not the first, Gentleman Junkie Knife Giveaway models right here.
So I've had this come through my hands and I've really, really loved it.
And so I was excited to see when it was on Amazon for 36 bucks that I should just get it, and I did.
And it is really, really awesome. It's not the Aus10.
The reason it's 36 bucks is because this is an 8CR13MOV.
And ordinarily I'd walk away.
[29:44] I'd shut it down and walk away like Robert De Niro would say.
But in this case, I know I'm so confident in Cold Steel and their ability to wring every last bit of utility and edge retention and stain resistance and all that from the most pedestrian of steels.
I mean, the Aus8 they used for years was great. So I have no doubt that they did an awesome job with this 8CR13MOV. Now, I've only used this to cut things that wouldn't stress the edge.
It is incredibly sharp, especially for such a stout blade.
It's a pretty stout blade, but man, glides through the material I've cut so far.
Now, I have not done anything like.
[30:34] Well, I haven't done cardboard yet. I've done paper, I've done rope and string with this, but I haven't done any boxes. I'm curious to see whether the geometry will wedge out and make it more difficult for that kind of cutting.
But something tells me this kind of is just striking all the magic needs here.
Very comfortable. I wouldn't mind having the G10 version, but not necessary for, my personal need from the SR1. So this $36.
8Cr13MOV version will most definitely do. Not a huge fan of the design of the clip point of this one, But but the Tanto is a knockout, Speaking of knockout the CJRB Pyrite Loved that knife. I gave my Pyrite that they sent me to a friend a, Friend in need and she carries it in her purse now.
[31:28] This is the XL this is the one I was holding out for or the large actually This is the large pyrite, that's a nearly four inch blade, 14C28, and nice and broad, super thin, well you got thin blade stock, super thin behind the edge, very, very slicey knife.
I love this gorgeous micarta, green micarta, little more blue in there than you would see on say an OD green micarta, it's got, it's more of a forest green, you know, the color of your Jaguar XKE.
I love the flipping act, the fidget action on the Pyrite.
[32:07] As soon as I got the first one, the little three and a quarter inch Pyrite, I immediately recognized how good the button lock is.
To me, it was the best button lock of my collection, and now I'm thinking this might be beating the mad Panto from Kaiser as well, now that this one is broken in.
There was a little bit of lock stick on this, maybe the first day, but flip it seven trillion times and that goes away.
And that's what this knife, this has been a great end of summer knife, nice and thin and light, but big and great in the shorts carry.
So much weight relief happening in there that you can do this though, you can squeeze it.
Even with my left hand, I can squeeze it, but not a deal breaker.
It's springy steel, it's not like you're gonna crush it and interrupt the path of the blade. It's just kind of...
I don't know, I'm not crazy about the flex, I'll say, but I am crazy about this knife overall, and actually, looking at it in this view, sitting there on that piece of suede, I love that you can see the frame, or the liner.
[33:24] I like how they sit proud like that, in a letterbox fashion, I think it's very handsome, and it defines the shape of it really nicely.
All right, so that's the CJRB Large Pyrite.
Now in the collection. And then lastly, this is a very special one.
This was a birthday gift from my good friend Dave, this old Sword Blade Reviews.
[33:46] He sent me this. And then this will be the first knife of our super cool clip point category.
So this is sort of a bridge knife from the state of the collection.
But this is brand new to me, and it is beautiful. And the funny thing is, is Dave sent this to me because he said, I know you love the jackwolf knives and somehow this has that feel to me.
[34:09] And I agree. And I think, I've come to the conclusion it's the shape of that clip point blade.
It really looks like a slip joint clip point.
I like saying that. It really does look like a clip point that you would find on a slip joint knife.
This morning I showed my wife this knife. She loved it.
She said, it's a knife knife. I'm like, Oh, okay. And she was trying to figure out what it, was. She's like, it's it looks like the knife a cowboy might carry. Despite the modern, you know, but yes, yes, right. It has that old school vibe. And I think it's that clip point anyway, a beautiful four inch s 35 vn clip point blade on this artisan cutlery bolster lock frame just a beautiful, It's a beautiful knife to hold, to use, to cut with.
It is so incredibly sharp.
And then just to behold, I love looking at it. You got that nice fuller there.
And then you'll notice that logo. This is a D-Rocket design, Daryl Castillon designed this one.
[35:21] Very unique and cool work coming out of D-Rocket design. I love that clip.
It works very, very well. It's a weird sort of dog-leg shape, But nice, good in khakis and good in jeans, you know how jeans have the flat pocket going straight across and khakis have the tilted, uh, you know, some clips work better in others.
This works great in both.
A very broad handle down here by the, um...
[35:49] By the pommel area, it just widens out, widens out. A nice grip. It's nice and thin so having a broad handle is welcome.
And you just have stellar, stellar action.
And then of course, you can flick it with the fuller. So I'm gonna use this as the first of the super cool clip point folders because that's exactly what this is.
By the way, on this knife, and on other artisan cutleries, you have really, really nice machine satin there.
So you get the nice lines, and the nice shine, and the beautiful swedge.
Okay, but none of these knives that I'm about to discuss, or that Hyperion there, would exist without this.
So I need to tip my hat to the Buck 110, the classic clip point locking folder, and that's what we're talking about today.
This knife, though by today's standards, is a little bulky and heavy.
That handle is made of solid brass liners and wood and then a steel spring on the back.
It's not a light knife, but it's been compelling for ever since it was created.
[37:12] I remember Rob Bixby saying, this is like redneck tactical. He's like, how many times has this knife over the years been used as a quote unquote tactical knife?
Well, probably more than any other quote unquote tactical folder out there, because it's been around a long time and it's been on the hip of countless, countless men over the years.
So this is only, in my opinion, carryable on the hip in that cool leather pouch.
Now you can make a leather slip for your pocket. I did, but it was still just heavy in the pocket.
I should have weighed it beforehand.
But here, you have a super thin hollow grind, very, very sharp knife, man.
I love this Buck 110.
[38:00] 440A steel. This one, I do not think has the Paul Boss C2.
This I got at Walmart for 40 bucks. I don't see the Boss logo on this, so I'm not sure it has it, but it's been a great knife. and it is the progenitor, I think, that's the right word, of everything else you're about to see.
The great granddaddy, we'll say.
Okay, so going from classic American to super modern Chinese, let's take a look at Petrified Fish, the company with the weirdest name out there.
But they are making some really, really beautiful knives and super high quality.
This was a $40 knife, kind of buggers the mind.
[38:48] When you think of how it was made and possibly the human suffering that maybe went into making this possible at $40. Maybe, maybe not this day and age. I'm not sure. I'm not sure. But just a, a gorgeous clip point. It's, it's a, a swooping curving clip point. And to me, that's a swashbuckler. To me that's a classic bowie-shaped clip point blade, and I think that's what drew me to this initially. It reminds me of the Cold Steels and of the Western Bowie and the different classic swoop-swedged bowies, I'm gonna call it, this one and only time. And then you see that is a a little opening hole on the back exclusively for us knife nerds who like to open knives like that and know that that's an option. That's Spidey Flip. They use really nice materials.
The micarta on this knife is beautiful. I love the color and I love how it has taken, a patina here. K110 steel which is analogous to D2. Very sharp and the action is just sickeningly Definitely nice.
[40:10] All right, next up, this is a very, very unique clip point blade shape.
We saw it with the EDC version of it initially, and then he came out with the XL, and now there's gonna be a fixed blade version, which just has me very excited.
This is the Cayman XL from Off Grid Knives.
[40:30] First, let's talk about that blade. blade is a very dramatic tip, down tip, low tip clip point blade. So I mean, this is a great utility clip point blade shape. If you're doing a lot of pull cuts and drag cuts, this kind of thing where you're using the tip a lot. This is an excellent clip point blade shape because that's not an upswept, tip. Like you see, say, for instance, this knife, it is a down, not down swept, but it is a low slung tip so you can bring it to bear easily on those kind of pull cuts. And then you see that dramatic long swedge coming on that broad blade. It is a very.
[41:16] Efficient thruster, let's say. Right up there at the tip, you're gonna have a diamond.
It basically has the profile of a dagger right up at the tip, but it widens out dramatically, which makes whatever stab you're gonna be doing with this, you're gonna stab it into something, way more big and dramatic.
And so, for that reason, to me, I view this as a, it's a great utility tactical knife.
I mean, if you had to use this in a fight, you could do some very grievous stuff with very little effort with the shape of that blade.
But that's not what we're gonna use this for. We're all gonna carry this and enjoy the awesome Best Tech Made action.
We're going to enjoy the beautiful shape and the ergonomics and the utility and the 154C, I'm sorry, the Sandvik 14C28N blade steel.
We're also gonna enjoy how nicely broad that handle is. It just is so comfortable in hand and makes you very confident in the wielding of that big dangerous blade, which is four inches by the way, and on absolute buttered glass right here in terms of action.
[42:31] So that is the off-grid Cayman XL. If that one's too big for you, check out the Cayman EDC. It is awesome.
It is one of my few little big knives, like the Yojimbo, which is below my preferred blade size at three and a quarter inches.
Cuts and carries so much like a bigger knife that, well, I shouldn't say carries like a bigger knife, but in hand and in cutting seems bigger.
[42:59] So check out the Cayman EDC if the XL here at four inches is too much for you.
Speaking of too much for you, this one might be, but it ain't for me.
This is actually a very manageable large knife.
Manageable large knife. This is the Beyond EDC asymmetrical line, but you can also get this in the inexpensive Beyond EDC line.
Night Horse, designed by Dirk Pinkerton, and it is a modern navaja, the folding knife created in Spain, when they were disarmed, when the average citizenry could no longer carry swords to, to the marketplace and to settle their differences, they started making these large folding, locking clip point knives that had ratchet locks on the back.
So it had a sort of wheel on the back of the blade with ratchets cut into it, or little notches, and it fit into a ring pull device on the back that allowed it to lock open.
And it also made a menacing click, click, click, click, click noise when you opened it.
If you've ever experienced the Spyderco Navaja, they sort of emulated that with the lock.
[44:22] Another missed opportunity using Ed Schempp as the designer.
I don't mean to dis Ed Schempp, but he does some very awkward things, I think, with some very beautiful, graceful designs.
But anyway, this is about this Pinkerton design. Now this, you're saying that's a clip point, And I'm saying, yes, it is. It's a Spanish style clip point.
[44:41] You can see that in the Miguel Barbudo. If you don't know who he is, look him up on Instagram.
He is a master Spanish knife maker, a master at making these incredible, long, flat Spanish clips.
[44:56] And I love them. I think they're great looking, but I also think they're great utility and great for fighting.
Great for fighting because you have that long point that belly for slashing and a downward rake to the edge so you get maximized, cutting or damage in your in your swipes but also You have this nice long portion in the front that you can use against flat surfaces that has a rounded termination there. So, very good on flat surfaces for utility cutting.
So, though it is very weapon-y in its origin and, frankly, in its looks, this does make a great EDC knife.
So, this is an exclusive from Smoky Mountain Knife Works. You can get it in this titanium dress with the S35VN for $170 or something like that.
Or you can get the G10 liner lock version with 14C28N for $30.
It's mind-blowing. But anyway, I carry that one quite a bit and that ends up at the office a lot.
And oddly enough, this 4 and a quarter inch blade is an excellent food prep knife.
Only in a pinch have I used it that way, but it's awesome.
[46:17] And I think it has to do with that kind of long portion up front, that first third of the blade, which meets up with the cutting board, just kind of at the right angle.
[46:28] Okay, so we were just looking at long, somewhat sinuous, traditional fighting knife.
Well, here's one that is small, not so sinuous, and modern.
And modern, and this is from Michael Cam, David Cam, I'm sorry, David Cam of Orion Knives or Blade Banter, you might know him as Blade Banter, he's got an awesome channel on YouTube, but he started Orion Knives from his love of knives and Orion because his son's favorite constellation.
[47:03] Is Orion and in that household, they're very into astronomy astronomy, and I think that's really cool, especially if you're gonna start a company and kind of involve your kids in it eventually.
You know, rope them into the, whatever the family passions are, and make the knife about that too.
This is a really cool clip point blade for a number of reasons, one of which it's another little big knife.
This is not ever a front pocket knife for me, but this is one that ends up in my pocket a lot for emotional support because he had that awesome flipper button lock action.
And by the way, David Tam with his Solaris was ahead of the game with the flip, uh, with the flippers, flipper button locks, uh, ahead of the game, meaning, um, the Malibu had already been out and, uh, there'd been a little bit of action on that front, um, in terms of flipper button locks.
Uh, but he really, I can't say he's responsible for blowing it up, but he He was doing this and doing it well.
[48:06] And then Civivi and then all the other companies kind of did it. And I'm not saying that they were jumping on his bandwagon.
What I'm saying is, he was out ahead of the pack doing this long before a lot of the bigger companies were.
And he did it great. So there you go.
Beautiful micarta handle. Very warm in the hand. And this is definitely meant for choil use. I mean, I guess if you were, never used a knife before and didn't realize that that choil was there, You could hold it like this.
You could hold it like this for doing extended cuts.
Trying to just cut that rosebud that I just can barely, yeah, you could use it like that, but really it's made kind of like the sage in a lot of smaller spidercoats to take advantage of that toil.
This is 14C28 and a beautiful blade shape. This clip point, I love that it's got jimping on the clip point.
[49:00] So that jimping is, as David described it to me, for me I thought it just looked cool, but then, yeah, you put your finger on there, I'm not sure if you would use this for skinning an animal, but that might be handy in that case.
But he was talking about, you're cutting into things, say you're cutting into a box, a box full of down pillows, and you don't want to cut too deeply.
You know, you're gonna use that jimping to lock your finger in at a certain cut depth. Maybe you have to go that deep, maybe you have to go that deep, maybe you have to go that deep. Well, that jimping is there to really hold your finger. And I think that's such a cool, value added tidbit there. I mean, to me, when I first saw it, I was like, Oh, that's cool. It looks cool, you know, my superficial way. But then when the usage was apparent and described, it became even because it has a purpose. Anodized aluminum backspacer and pivot collar.
I'm not sure if they're available yet but more and more, you know, for the Solaris, which is a larger model than this, but utilizes this same setup around the pivot. He has a lot of aftermarket fixtures for that and I think that's coming for this too, if not already there. I haven't checked the website in a little while.
[50:24] All right, next up, another brutally beautiful clip point. That's not brutally, this is classy.
This is classy and traditional and modern.
This is the Gunslinger Jack from Jack Wolf Knives.
His first locking, the first locking knife in the Jack Wolf lineup has that beautiful clip point blade.
[50:47] So thin, full height hollow grind.
Wicked, wicked, wickedly thin behind edge.
With this one, not as upswept, say, as the Benny's Clip.
So you have the tip just slightly below center line, just below that pivot, or maybe exactly in line with that pivot, so it's a nice, useful tip, but you have an awesome little belly there, and then all of that straight.
This is a very useful and versatile clip point.
Sometimes clip points are more specialized. They seem more specialized toward a tactical use, or more specialized towards a utility.
This is definitely flexing, though I wouldn't say that this is, well, yeah, like anything else, you could use this as a fighting knife, but it's obviously not designed as such.
This is a gentleman's locking folder.
This is a gentleman's EDC.
[51:39] And, no, you don't have to be a gentleman to carry it, but you should be a gentleman anyway, unless you're a gentle woman.
You've got the triple fluted blasted titanium bolsters, which are so beautiful, and in my case, the Arctic Storm carbon fiber, absolutely beautiful.
Of all of these carbon fibers, I like the cool colors better.
I like the purples and the blues.
Though I have not had one of the warm color ones, my eye is just drawn to this.
I love the contrast, or not the contrast, but the way the blue looks next to the gray.
It's kind of all cool.
And then on this one, of course, have the clip and the bolster off. Such a great knife. Clip point all day long and a a number of different deployment methods to the jack-of-knives gunslinger jack.
[52:32] All right, the one slip joint on this list, and I could have put a lot because I have a lot of slip joints with, very beautiful clip point blades, but this one takes the cake.
We were talking about the Navaja before. Well, this is a little non-locking slip joint folding Navaja designed by Goody Van Poppels, first name Goody, G-U-D-Y, last name Van Poppels, V-O-N-P-O-P-P-E-L-S.
He's Dutch, obviously. Go check him out on Instagram. His stuff is so beautiful.
This, by comparison to his custom work, this is the Gitano, and that means gypsy, I guess, and I'm told that's how it's pronounced, the Gitano, and he does larger locking versions of this knife in titanium with all sorts of kind of decorative flourishes that are just beautiful.
They are astounding.
So please check that out.
But this entry-level Goudi Van Poppel's lion steel, gitano, has all of those sort of profile lines, without having to spend thousands of dollars.
And this one has that olive wood handle and came in green micarta and carbon fiber.
[53:53] But I was drawn to this warm, beautiful wood.
It seemed most apropos for the design. I love my Karta. I'm even starting to like carbon fiber more, especially with the types I was just showing off.
But for this knife, it needs natural material.
[54:11] I feel like wood, yes, definitely, or a horn would be nice. Some sort of a buffalo horn or even cow bone, you know, jigged cow bone would be cool.
That is a titanium bolster. It's got really nice action and it slaps home with such authority, that for a long time, I thought I might be experiencing blade wrap, but it's not, it's just, it's just the, sorry about that, the tang hitting home on that stop pin.
Very nice ergonomics, and again, a clip. This one, when I first got it, I carried it all the time in my back left pocket. I haven't carried this one in a while, I've been sort of bringing it out recently.
But that clip makes it very handy and that incredibly stout spring makes it very confidence It's inspiring.
Blade steel, nylox, I don't know what that is, but nylox.
[55:15] Alright, next up, now this guy, he's French, and designs, all of his designs seem to have that double peak spine, and I love that.
It's K-Max Rom, and his name is Jonathan Renaudin, he's been on the show before, very nice guy, very interesting designs coming from this guy.
He started off, like most, as a custom knife maker. I was following him, been following him for years on Instagram.
I know the day I discovered him, it was the day my second daughter was born.
And, because I was sitting in the hospital, doom scrolling knife.
And it's the double peak on all of his designs that really got me.
And he calls them pelicans, mostly.
But this one is the Pret-a-Tout.
[56:03] Pret-a-Tout is French for ready for anything. and the rest means for anything, I guess.
The Pret-Tattoo came out originally in this blade shape and a very Chris Reeve-esque tanto shape, in titanium frame lock handles.
Super smooth, super awesome. But then I got the Micarta liner lock and I fell in love with this so much, carried this so much more than the titanium that I wanted it to go to a good home.
It did indeed, it went to my friend Will B.
He is a gentleman junkie and loves that knife. I think he carries it quite a bit.
At least on Thursdays, he seems to.
Fits in the hand so nicely. I love the ergonomics here. Just a simple curve and a simple finger choil, but it melts, melts in the hand.
[56:59] In reverse grip, it's also pretty dang nice. But the thing that really gets me is the 154CM blade clip point with the fuller, which yes You can flick it open using the fuller.
But it's just a beautiful, beautiful clip point. Reminds me a little bit of a Mac V-Sog with those dual peaks there.
That's something that is very, very appealing to me. Thumb fits right up there in that notch.
Okay, next up is from Microtech. Here is another cool and unique clip point blade shape.
This is the Bravo, the SOCOM Bravo.
This one made by Rike Knives, their first Chinese OEMed knife.
Wrike Knives seems like the perfect company to make something like this, especially with the kind of sculptural work they do.
I think this is a very sculptural knife with all of the textures, not textures, but all the different surfaces and with the sculpting and the blade.
[58:01] No doubt Riat could do an awesome job, but Wrike just seemed like the right fit.
I like this clip point because it is very subtle.
It's a clip point that reminds me of, say, a Chris Reeve Knives Sebenza, you know?
If you squint your eyes, might just look like a drop point, but then you look at where it takes a very definite turn down.
And I've always liked the Microtech SOCOM clip points, but I've only ever had the Tanto, so I was very excited when the Bravo finally came out in its second run, and I was able to get my hands on it.
And get this M390 blade steel.
I have number 970.
[58:42] What do you think of that? Nice carbon fiber, a beautiful knife to carry and to use, except that clip, actually, that clip, little tight.
So be careful what you carry it with or just expand out the clip ever so slightly.
All right, three more left. Let's get to this one, which is an absolute classic.
This is the Emerson CQC 13. Of all the many, many clip point blades that Ernest Emerson has designed and put into production, whether with Emerson, Kershaw, or ZT, or anyone else, this is the most beautiful of them all.
You've got that dramatic swooped swedge with a point that is pretty, it's pretty much of a trailing clip point, and a gorgeous swedge, just beautiful to look at.
I love the grind lines on this.
This was the knife that really made me fall in love with bevels, I know that sounds poofy, but it really made me pay attention and start looking closer at not only how Ernest Emerson and Emerson Knives, got some schmutz on there, grinds their bevels, but just how you can see grind lines and how beautiful they are and how they tell a story, and how crisp and defined all the surfaces on this blade are.
Aftermarket scales from Vantage Blade Works.
[1:00:03] This is just one of the best, and one of my absolute favorite clip point blades, and one of my favorites in my collection.
CQC-13, catch as catch can, as is with all Emersons, but they'll come around to making them again if they're not right now.
Alright, second to last, this one's very unique to me. This is the Sandstorm K by Maxace.
To me, this is, well again, you've got the double peak thing that I like a lot, But I could see how people would call this a drop point with a swedge.
You're kind of stretching it with that very, very straight swedge here.
But to me, this is not a harpoon drop point or anything like that. Nonsense.
This is a clip point. Now, what does the clip mean? That means you've clipped off part of the blade.
So imagine this as a drop point.
Well, the blade would come out like this and be rounded off and come to the point.
Well, that has been clipped off and then swedged.
So, here it is. I feel like I'm arguing one-sided because no one said that it wasn't a clip point, but I sort of had this argument with myself and I've always kind of had it.
With this and the combative edge, I'm always, the combative edge, I'm always wondering, is this a clip point or a drop point with a swedge?
And I've just brought down the hammer.
And so this is a clip point.
[1:01:28] And a quite impressive one at that, at K110, giant four and a quarter blade, very broad and just beautiful to look at.
Now, when they make their knives, they have a K110 version like this that's inexpensive with inexpensive materials.
And then they do a Thai version that's more sculpted and a little different.
[1:01:50] So they did that with this. They just came out with a Sandstorm Fancy Version 2 and man, oh it's gorgeous and they did some really cool compound grinding on that blade so do check it out.
Max Ace makes some really cool stuff.
I've had a few but this is, and I would like to have more, but this is the one representative I have in the group right now.
Okay so last up, you know what it's going to be, or at least who's going to make it.
Next up is the Cold Steel Espada Large.
I would have gone for the XL at 7.5 inches in blade length, but frankly I don't really carry that knife. That is more of a home defense folder, if you will.
Get one in each hand and I'll do some Cinewali on your ass. This one here, the XL, or the Large, is the most useful, I think, of the lineup.
Now I never really liked the small or the medium sized Espada.
I didn't like the way it fit in the hand. It almost felt like it was going to fall out of the hand.
To me, you do not have that issue, obviously, with this nice big handle.
These different places to hold the handle.
[1:02:59] This is the newer dressed-up version. The old original version, which I have in the G10, has a longer Spanish-style swedge. So that swedge comes all the way back to about here.
This one looks more like an American Bowie to me. And I can't say I have a preference.
I kind of liked this when it first came out better than the original, but now, in recognizing the tip of the hat to the original Spanish design, the original Espada blade rings just slightly more true.
But in any case, where else are you going to be able to get something like this, but cold steel?
And what I mean is by, in this size. We saw the Beyond EDC Asymmetrical Navaja, that's a pretty awesome knife and pretty big, but it's not as big as this.
So yeah, I will wrap this all up with probably the coolest clip points are the Espadas.
This is not rank ordered, I like them all, but that Cold Steel Espada takes the cake for me.
Alright, well tell me which clip point knives take the cake for you. Drop it down below.
Are they impractical to you? Are the tips too high?
Do you like the idea of bringing the tip down lower?
And can you do that effectively with a clip point blade? Well, I think we learned that we can.
[1:04:25] So, is there a clip point for you? Are you as crazy about them as I?
Let me know in the comments below. Join us on Sunday for a great interview and then Thursday, tomorrow night for Thursday Night Knives, 10 p.m. Eastern Standard Time, right here on YouTube, Facebook, and Twitch.
And of course, if you wanna help support the show, you can do so by going over to Patreon.
That's theknifejunkie.com slash Patreon scan the QR code right here on the screen. For Jim Morkan as magic behind the switcher, I'm Bob DeMarco saying until next time, don't take dull for an answer.
Thanks for listening to the Knife Junkie podcast. If you enjoyed the show, please rate and review at reviewthepodcast.com. For show notes for today's episode, additional resources, and to listen to past episodes, visit our website, theknifejunkie.com.
You can also watch our latest videos on YouTube at theknifejunkie.com slash YouTube. Check out, some great knife photos on theknifejunkie.com slash Instagram and join our Facebook group at theknifejunkie.com slash Facebook and if you have a question or comment email them to Bob at theknifejunkie.com or call our 24-7 listener line at 724-466-4487 and you may hear your comment or question answered on an upcoming episode of the Knife Junkie Podcast.
[1:05:38] Music.
Transcribe Your Podcasts and Videos: https://theknifejunkie.com/magic (affiliate link)
Share This With a Friend >>>
For early access to The Knife Junkie podcasts and YouTube videos, receive Knife Junkie stickers and be entered into the monthly knife drawing giveaway, join The Knife Junkie's Patreon group of awesome supporters.
Knives, News and Other Stuff Mentioned in the Podcast
Pocket Check
Kizer Inversion
JWK Laid Back Jack
Kell Knives Combatant
Microtech Troodon (ESK)
State of the Collection
Custom Pinkerton Broadhead
Cold Steel SR1 Lite
CJRB Large Pyrite
Artisan Hyperion
Super Cool Clip Point Folders
Artisan Hyperion
Buck 110
Petrified Fish Victor
Off-Grid XL Caiman
Asymmetrical Nighthorse
Orion Scorpio
Jack Wolf Knives Gunslinger
Lionsteel Gitano
Kansept Pretatout
Microtech SOCOM Bravo
Emerson CQC-13
Maxace Sandstorm-K
Cold Steel Espada L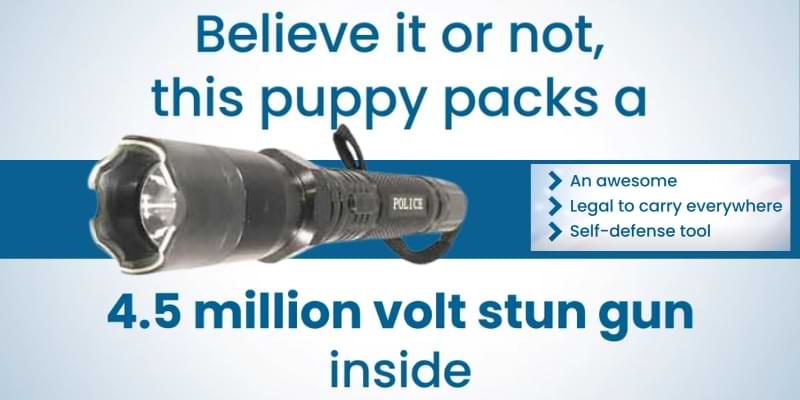 Let us know what you thought about this episode. Please leave a rating and/or a review in whatever podcast player app you're listening on. Your feedback is much appreciated.
Please call the listener line at 724-466-4487 or email bob@theknifejunkie.com with any comments, feedback or suggestions on the show, and let us know who you'd like to hear interviewed on an upcoming edition of The Knife Junkie Podcast.
To listen to past episodes of the podcast, visit theknifejunkie.com/listen.
Today's podcast in sponsored in part by the Upside App, your way to get cash back on your gas purchases. Upside lets you search your area for savings on gas, claim your discount, fill up your tank, then just take a picture of the receipt with your phone. And that's it… you've just earned cash back! Get the app right now at theknifejunkie.com/saveongas. Get the app and start saving money on gas — and help support The Knife Junkie podcast! Again, that's theknifejunkie.com/saveongas.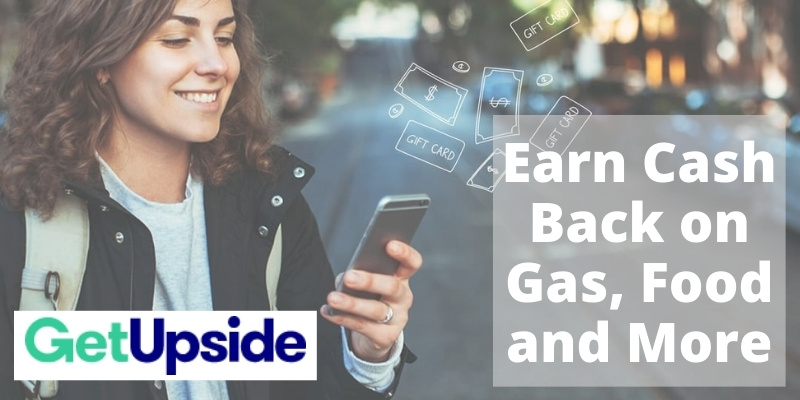 Shopping for a Knife?
Support The Knife Junkie Podcast and YouTube Channel by Buying Through My Affiliate Links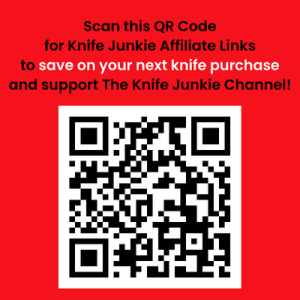 Bamba Forge
eBay
Field Supply
James Brand
Knives Ship Free
Off-Grid Knives
Vosteed Knives
WE (Civivi) Knives
Other Products and Services
Podcast Hosting
Website Hosting
Groove (Free Account) – Replace 17 Apps/Services in Your Business
Knife Books
Rakuten (Cash Back for Shopping Purchases)
Upside App (Cash Back for Gas Purchases)
TubeBuddy (Free Browser Extension and Mobile App for YouTube Creators)
Follow The Knife Junkie
Visit The Knife Junkie website
The Knife Junkie Listener Line — 724-466-4467
Email The Knife Junkie
Follow The Knife Junkie on YouTube
Follow The Knife Junkie on Instagram
Follow The Knife Junkie on Twitter
Join The Knife Junkie Facebook Group

Affiliate Disclosure
In the name of full transparency, please be aware that this website contains affiliate links and any purchases made through such links will result in a small commission for me (at no extra cost for you). If you use these links, I might be rewarded credit or a small commission of the sale. If you don't want to use these links, no problem. But know that I truly do appreciate your support.