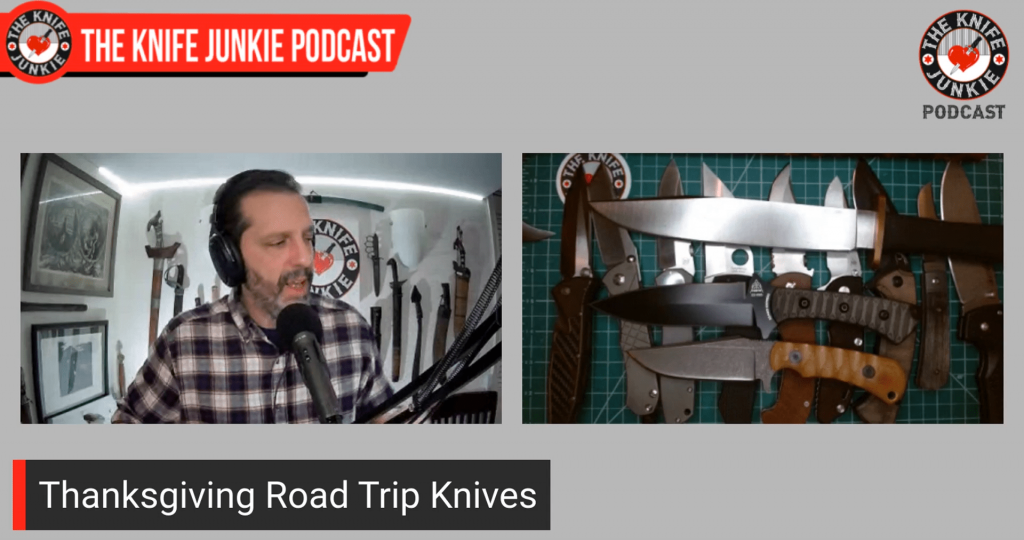 Thanksgiving Road Trip Knives – The Knife Junkie Podcast (Episode 372)
On the mid-week supplemental episode of The Knife Junkie podcast (episode 372), Bob "The Knife Junkie" DeMarco looks at his knives that accompanied him on his Thanksgiving road trip to see family, including the CRK Umnumzaan, Resco MDCF and Hogtooth Ruffian among others. Find the list of all the knives shown in the show, and links to the knife life news stories, below.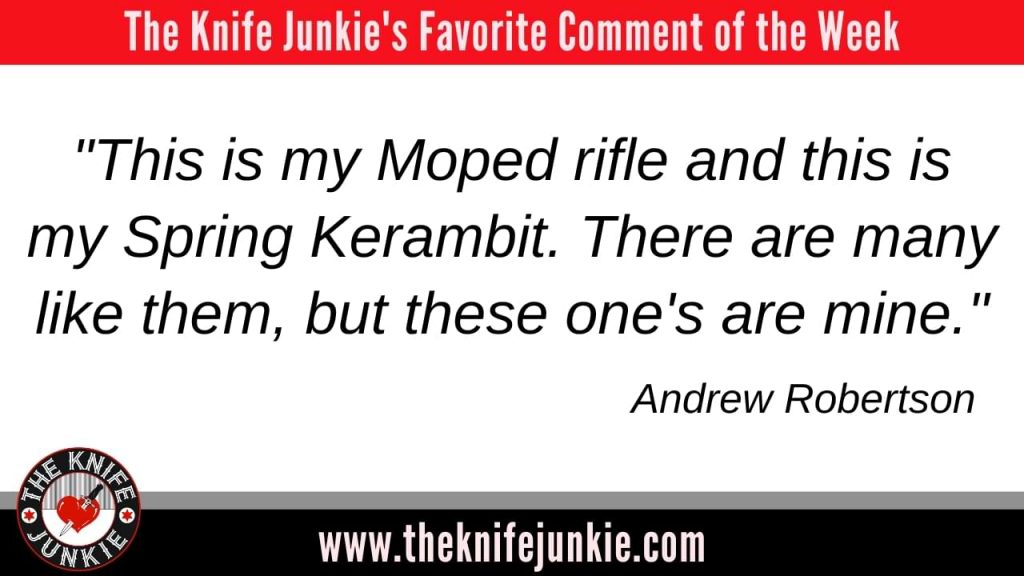 Bob starts the show with his favorite comments of the week followed by his "pocket check" of knives — the Les George Knives VECP, Jack Wolf Knives Cyborg Jack, Kramer Voodoo and his emotional support knife, the Finch Knives Buffalo Tooth.
In Knife Life News, Paul Munko designs an upsized knife for Kizer and Poltergeist Works and Real Steel create a folded-spine integral. Meanwhile in his "State of the Collection," Bob shows off his Vosteed Racoon, his new Zulu War Club, Moro Barong (a gift from his brother) and a Saudi Arabian Jambiya (a gift from his dad).
Support the Knife Junkie channel with your next knife purchase. Find our affiliate links at theknifejunkie.com/knives.

Be sure to support The Knife Junkie and get in on the perks of being a Patron — including early access to the podcast and exclusive bonus content.
I spent the Thanksgiving holiday with my mom, dad, brother and sister! Enjoyed the family and food, and of course, carried way too many knives for the road trip! And that's my topic this week on episode 372 of the #podcast.
Click To Tweet
Read Full Transcript
Thanksgiving Road Trip Knives - The Knife Junkie Podcast (Episode 372)
©2022, Bob Demarco
The Knife Junkie Podcast
https://theknifejunkie.com
[0:00] Welcome to the Knife Junkie Podcast, the place for blade lovers to learn about knives and hear from the makers, manufacturers, and reviewers that make the knife world go round. I'm Bob DeMarco and coming up, a new one from Paul Monko and Kaiser.
I am reunited with some childhood weapons. And then we take a look at my Thanksgiving Road Trip knives.
Knives. Welcome to the Knife Junkie Podcast, your weekly dose of knife news and information about knives and knife collecting.
Here's your host, Bob the Knife Junkie DeMarco. Welcome back to the show.
My favorite comment from this past week was from Andrew Robertson, and this was on one of my shorts.
I've been doing a lot of shorts. And on this one I was talking about my bedside sword and his comment was, well this is my moped rifle and this is my springtime karambit.
There are many like them but these ones are mine.
[1:02] And I loved it. I read that and it just cracked me up because obviously he's taken a piss as the Brits would say, giving me some good razing on my categories, my topics for my shorts like bedtime sword
and favorite autumn bowie and this kind of thing favorite car knives. So I appreciate the rousing and we all have our little idiosyncrasies like my shower knives. I've learned from my shower knives short that a lot of people keep a knife in the shower. I guess a lot of people saw psycho,
so they want to keep that at bay.
[1:37] Thank you, Andrew Robertson, for your comment and for watching. And thank you, one and all, for watching and participating. I love the comments.
And I've been on top of them. And I've been responding because I love the conversation that results. So thank you, one and all.
I think now it's time to get to a pocket check.
So today, I've been carrying in my front right pocket the venerable and most awesome Les George Knives V-Sep.
Now, this knife was one of... This was my grail knife for quite a long time.
[2:18] And then I ended up scoring it on a aftermarket sale from a gentleman in Singapore, I remember. And it was a very dramatic sale for me because the guy was great.
And he said, this is going to take four weeks to get to you. And to the day, it took four weeks.
But I got to say, I was biting my nails the whole time because I spent a good amount of money on it and I, you know, I was just taking a chance. But these are these were hard to find at the time.
This, I believe, is a now help me out in the comments. What version is this? Now, this is not the clip that goes with this knife.
This is a a later clip from Les George.
But the original one that comes on it is the spoon clip. So I don't know if this is the first, second, third generation. I know it's one of the older ones.
But do let me know if you know. Help me out there.
But I was carrying this today. This has a razor sharp edge done by some sort of wicked edge type consistent angle sharpener. The guy did a great job on it.
[3:24] This was in my front right pocket. I love the smooth hydraulic feel of this knife. and closing is such a pleasure. You know, we go on and on about the flippers on bearings and the drop shuttiness and that is a pleasure. And you can get this knife in that configuration.
He makes a wonderful flipper version of this. But there is something to that old school on washers smooth bearing opening. And well, this fulfills that in spades.
Next up, my slip joint today was the cyborg jack. I've been hooked on this knife.
[4:05] This has all of the function and fit and finish of the Jack Wolf knives, but with a more futuristic handle style. With those angles, very very ergonomic.
On first blush you might think, oh that's not comfortable because I see angles and points and such.
But in hand it is a dream. So it not only looks cool, it feels great. You can see how the handle curves to nestle into my palm.
There's a slight curve on this portion from the tip of the clip to the apex of the handle of the spine of the handle there.
[4:44] It's a slight gentle curve and it makes that knife seat in the hand so nicely. And then this short straight away and this long straight away at an angle just fits the hand great.
Know, these jack wolf knives have followed a very traditional, have followed very traditional patterns. But on certain knives like the dog leg jack,
the K9, and the gunstock jack, the sharpshooter, and here with the cyborg jack, there's been a special attention paid to ergonomics by Ben Belkin, designer
and proprietor of Jack Wolf knives. And man, I think he's really, I like it when he focuses on ergonomics. He's made me rediscover the gunstock jack and the,
and the ergonomics of that and made me like the dog leg jack which I never cared for until I got his in hand. So hats off to Jack Wolf knives and loving
this cyborg jack. That's an awesome blade. Of course M390 and a full height hollow grind and just a beautiful shape man. That long. It reminds me a little bit of
Lanny's Clip but fully flat ground. Awesome. Or fully hollow ground. And on my belt in the waistband I had the Kramer Custom Knives Voodoo. I have been carrying my two, well.
[6:09] Mostly my Ruffian by Hogtooth Knives. Been in a honeymoon phase with that and I basically came back from the honeymoon today with the Kramer Custom Knives. I love this knife and,
I want to make it a priority to get another knife from Eric Kramer.
Especially one of his Grinches.
I want to get a Grinch XL Dagger. Whoa, if you're not following him on Instagram and you like everyday carry fixed blade knives, you do have to check out Kramer Custom Knives.
That's Eric Kramer, not Robert Kramer, the kitchen knife maker, also a great maker, but this is Eric Kramer.
[6:46] Man, I love this knife. Nice and thin, so easy to carry, perfect sheath by the way, perfect sheath. This is how it ships with the discrete carry.
[6:57] Concepts clip there and fully hollow ground. I had him double edge this and so you get that sort of oblique back cutting swedge there for splitting cuts and tearing gouging cuts.
[7:12] Back cuts kind of thing. He calls it a Persian knife. I call it a clip point knife, but he's the maker so he should know. Love that thing. Was carrying that today for the first time in in a little while and carries like a dream. And then last up for emotional support today,
my emotional support knife was the Buffalo Tooth by Finch Knives. I absolutely love this knife. It is in Cocobolo. This is my favorite version of this knife. This was sent to me
by Finch Knives and I don't know how they knew. I guess maybe they didn't. And it was lucky, just a luck of the draw thing or if they remembered our conversations, but I absolutely
love wood on traditional style knives and also bone and other natural materials. And so they sent this to me to check out and they sent the wood one. And I just find this to be the epitome of a.
[8:13] Gentleman's knife, even though it's really broad and not super light. And that is titanium, by the way in the past I've said that steel that is a titanium bolster lock and it just looks beautiful
sitting next to whatever knife I'm carrying on a on a desktop with my leather wallet and my watch.
You know it's one of those EDC shots that you see at the end of the day when you take all your stuff off and put it in a pile. I don't know I love this knife for that reason but also that super broad saber ground blade. Now this one, when I first got this, I,
prepared a whole salad using this blade. I remember we were cooking and I had just gotten this. I cleaned off the blade and I was like, let me see how this does
with cucumbers. And I ended up preparing the entire salad using this knife. So this is a great cutter, great slicer, and has great action. So loved me some finch knives and really really dig the buffalo's tooth.
Alright, that's what I was carrying. What did you have on you today? Let me know. Put it in the comments below. I love getting ideas or just thinking about knives that I don't that I don't carry and.
Oftentimes that leads to me Getting the very same knife. So let me know what you were carrying today. I want to show you something cool so I just came back from Thanksgiving holiday and.
[9:41] Got some really cool stuff. Okay, so it's gonna sound gruesome them. But when I was there, you know, my parents are not sheepish about knowing that they are nearing, you know, they're in the senior, they're in the winter of their lives, let me say.
My dad said, you got to go up in the attic and do some pre-mortem clearing out. Pick some of your grandfather's pottery and my mom, you know, was urging the same. But I found the term pre-mortem clearing out to be both funny and a little disconcerting, but I like,
that my parents are not, you know, can can laugh about stuff. Anyway, so I came back with a lot of cool things and I'm going to show you some of those in a minute with the state of the collection. But my brother gave me something really cool. Knowing that I'm.
[10:28] A my card a lover. He got me this. My brother is a collector of World War Two ephemera.
He's a collector of World War II helmets from all sides and other cool stuff.
He got me this because it is all made of micarta. Now this is the liner of a World War II US service helmet and it's unfinished.
It was being made at the end of the war. The war ended and it was never finished. this liner would have webbing and a net so that it fits snugly on the wearer's head and then this locks into the outer shell which is made of steel,
which is made of steel I believe and it was just never finished because the war ended but this inner lining which is tough and yet flexible is made of my
cartis so if you're watching you can see that this is made of strips it looks like paper mache. It looks like a almost like a kid's project for school. You can
see the the fabric and how it's cut and just cut roughly but it all comes into this really smooth shape. So my brother Vic got this for me. I think it's a really.
[11:44] Cool example of well of a piece of history and kind of unfinished history but it's also a use of micarta that is not knives that I think is really
Now, incidentally, this is made by the Mine Safety Appliances company, just like in making their K-Bar in making the combat knives for World War II.
[12:10] The design was licensed to a bunch of different knife makers. Same thing with the production of helmets and everything else.
So this Mine Safety Appliances that makes mine safety gear for mining did some helmets as well.
I looked them up. They're still in existence and they're like the leading name in mine safety appliances. So there you have it.
[12:32] Cool piece of history from my brother. Still to come on the Knife Junkie Podcast, we're going to take a look at the state of the collection. Like I said, I'm reunited with some.
[12:44] Childhood weapons. And we're going to take a look at Paul Monko's new design from Kaiser. Looks really cool right here on the Knife Junkie Podcast. If you're a knife junkie, you're always in the
market for a new knife. And we've got you covered. For the latest weekly knife deals, be sure to visit the knifejunkie.com slash knives. Through our special affiliate relationships, we bring you
weekly knife specials on your favorite knives. Help support the show and save money on a new knife. Shop at theknifejunkie.com slash knives. That's theknifejunkie.com slash knives.
Before we get into this week's show, here's the knife junkie with this week's knife life news. If you like that cyborg jack, I just saw it in that last ad. I think they have it there. Check,
it out. The reason I say I think is because these things sell out fast. So if you like the cyborg Go check that out.
Alright, so from Paul Monko. Now he's the guy, he's a graphic artist.
And he designed his first knife for Kaiser knives. The Clip Point Comet.
Really cool little bolster lock knife. Well he has a new knife, it's a new design in the prototype phase for Kaiser and it It is called the clairvoyant.
[14:00] It is cool. It is a beautiful knife. So this is a sheep's foot, 3.6 inch, so very different from what we saw with the Comet. You have S35VN, most likely, this is still in prototype phase,
but you have this beautiful sculpted carbon fiber handle that nestles into.
[14:23] I mean carbon fiber, what do you call it, scales. Excuse me, it's been a week, scales.
That nestle nicely into those titanium bolsters on top of that liner.
[14:34] Really nice liner lock and it's got the deep hollow grind which I love. A nice sweeping belly and I gotta say an attractive profile. You know I'm always looking at the looks of a knife.
And now here it is next to the Comet. So substantially larger. I think that Comet is a beautiful knife and deserves an XL version, Kaiser. Are you listening? But I love this new clairvoyant. The handle reminds me a little bit of that CJRB, I can't remember what it's called,
Krag maybe. Not in any way other than that sort of curve. But the thing that's also attractive about this knife is it's a bolster lock or a thingy thing. We're not going to cut that. I just said
thingy thing. Button lock. It is not a liner lock. It's a button lock. And that is something that's very attractive to me, seeing as this is a new form that people are coming out with. And
just all these companies are just coming out with so many of these button lock knives. But Kaiser was was one of the first with their Tangram series. They had that that cool little aluminum button lock. So they've been they've had this dialed in for years. I I don't know why I've been sleeping on it.
But the new big lighter and all these...
[15:56] All these new Kaiser button locks have proven they know what they're doing. So I'm looking forward to seeing it on this new clairvoyant.
A gorgeous knife from graphic designer Paul Monko.
Next up, Poltergeist Works is doing another collaboration with Real Steel. And I love these collaborations.
I love the Poltergeist, Poltergeist Works designs in general. Always have.
And I can never pronounce his last name, from Poland. Really, really nice looking knives with a real distinct look. This new one has something that's very interesting. It's called the Sakura and it has their version of the Axis Lock,
the Ambidextrous Slide Lock. But in this case, it's got a folded over backspacer, a folded spine integral backspacer. So the whole frame is built on a folded piece of steel. We've seen this before, but usually it's been highlighted in such a way,
that you don't have scales and it's very obvious what you're looking at. In this case, you look at the knife and you see a domed crowned spine, basically that sits proud of the mycarta scales.
[17:11] And yet when you look at it, it's all one piece. I would imagine this makes this knife sound really cool but I don't know that's that's to be seen. You're going to get a lot of strength out of this setup and it's it's a great way to make an integral,
integral that is less expensive than milling it out of a slab of titanium.
This is in K110 which is analogous to D2.
[17:38] So good edge retention and toughness. Maybe not so corrosion resistant. Coming in right at 2.5 ounces. This thing is going to be $99.
And by the way, has a beautiful blade profile that reminds me a little bit of a Bill Harsey design.
[17:58] So keep a lookout for the Real Steel Sakura from Poltergeist Works and Real Steel. Coming up on the Knife Junkie podcast, we're going to take a look at the state of the collection, the VostiD Raccoon.
Really like this new EDC. And then we're going to look at the Thanksgiving Road Trip knives. Before we get there, I just want to remind you, if you like the show and you want to help support it, you can do so on Patreon.
[18:25] We have three tiers of support and you can win a knife every month. can get exclusive interview extras and other cool stuff, cool materials. Just go
to theknifejunkie.com slash patreon and check it out or zap the QR code on the screen. Again, that's theknifejunkie.com slash patreon. Get upside and start
earning cash back. Download the app at theknifejunkie.com slash save on gas and start saving. It's that easy. Earn cash back in seconds. Download the Get Upside
app right now at theknifejunkie.com slash save on gas. And now that we're caught up with knife life news let's,
hear more of the knife junkie podcast.
Well knowing how much I love the Bellamy and the nightshade, Vosteed sent me their new EDC. This is the raccoon and yeah I,
dig this one too. This is a beautiful spear point EDC on a button lock.
Platform that just works like a dream. It really, really is a nice knife. It has really good button lock action. I do find that the button lock is pretty low set to.
[19:41] The handle and at first it turned me off a little bit because it took ever so just a slight bit extra effort to make sure that that button was all the way in but in use especially in cardboard especially when choking up onto this,
platform here cutting through cardboard I have found that having this button deeper inset first of all it sits in a little well that's milled out of the micarta and it's a low slung button.
It's a great way to have it because I have noticed on my Beg lighter XL, a knife that I absolutely love and no longer own, I'll tell you about that in a minute, I have found that when I
choked up on that knife I was able to disengage the lock accidentally. However, the setup of it with the choil and the flipper tab make it so that it's not going to fold on you, but it's just
something I noticed. In this case, with this setup, knowing that people are going to come up onto that shelf. It's a good design option. Now this is a budget blade from
Bostead. 14C28N. Great blade steel. Thin blade stock with a really nice almost all the way to the top flat grind. This thing slices like crazy. It is excellent and I.
[21:06] Call it a spear point if you hold it up or just hold it up to the sky which is how I like to analyze the profile of a blade. Or you look at it here while it's
all brightly reflective. You can see that it's not exactly symmetrical top to bottom, but that point is right down the center line and the belly matches the spine enough that I'm gonna call it a spear point. I'm gonna take that liberty. I like how the blade is wide in comparison to the handle.
Because it gives you a lot of clearance when you're holding the knife back here and cutting against the surface. In this choked up position you get a great angle
to the blade and you're right up there nice and close. I like that but when you're back here, you get all of this blade that you can be
using on a surface without contacting your fingers. A really nice micarta. I believe it also comes in G10. I like that they have a filler tab for the milled-in pocket that accommodates the pocket clip that goes either way,
obviously. I gotta say that pocket clip is not too generous in terms of room, but.
[22:22] It is in a... it's inset in a notch in the micarta and it is also has those flat screws. So it is pretty... it's a pretty shallow space there to accommodate your
pockets, but it does... at least you're not having to deal with the screws.
Yeah, but on big, thick tactical pants, if you have big... or not even tactical pants, but like work pants like Carhartt's that have the reinforced... that might be a bit of an issue.
[22:57] Great action, outstanding action. Interesting, the thumb stud feels far from the pivot, but that sort of accelerates the opening.
[23:10] To me, it feels like once it releases from the detent, it's just rocketing open.
So a great knife for fidget, certainly a great knife for work. One, two, three and a quarter inches.
So it's right in that EDC sort of magical zone.
[23:30] I recommend this knife. I really like this knife. And I've used it quite a bit.
[23:35] I find it, I kind of find it a responsibility when people send me knives and tell me to keep them and to do reviews on them that I have to actually use them.
I can't like scroll them away and like I do with some of the knives I spend my own money on.
[23:52] So that is the Vastid Knives Raccoon and it's my third Vastid Knife and I think they're... or no, it's my fourth because I also have the chef's knife and I think
they make outstanding knives. At this point they've certainly proven more than proven themselves to me. So this raccoon is a charming and very useful knife and I find it charming because it's a weird name. Raccoon doesn't look like a raccoon it's just kind of a random name but I love it
Okay, next up, I've been talking about how I was reunited with childhood weapons. Now, let me just say quickly what I mean.
My parents have always spent their money on themselves extravagantly in travel. Instead of living in a big house and all that kind of stuff, they always chose to travel,
to cool and exotic places.
And they always brought us back.
Ever since, I think it was their first trip to South America when my brother and I were really little, and they brought us back little headhunter knives made out of wood.
From that moment forth, they were never allowed to travel without returning with weapons, endemic to the places they were going.
Or is that the right word? You know what I mean. That come from the places they were going to.
So in 1983, they went to South Africa and they did not lose a point.
[25:17] They returned with a bow and a whole hunter's thing that I'm going to show some other time. But they also returned with this Zulu War Club.
Now this Zulu War Club was in our TV room growing up. We had this really cool room that my parents redid and the whole inner surface of it was very flammable now that I think about it.
But it was all paneled with wood from a reclaimed barn. And it was a cool room and we used to shoot arrows into the wall. They didn't know about that.
But this used to hang out in that room and whenever I was home alone, this was the weapon that accompanied me.
It is a heavy piece of wood. I'm not sure what kind of wood it is.
[26:07] It's got this beautiful flared pommel or punio, I guess you would call it on this, with that knurling cross-tatch section to grab onto. And then you can see up here, it's all one piece. I guess it's a burl, maybe? And they carved this big noggin knocker on it. It's a nice heavy,
wooden sphere. And this was one of the pieces that I reclaimed in the pre-mortem attic clearing.
You know, my parents don't want to... my parents are basically like, take it now or take it later! So I took it now. But look at this thing. It is nasty. And I have a new war club coming from Wingard Wearables.
So I'm happy to have this back in the stable. Or in the stable for the first time. It's going to have to go on the wall. I have a lot of stuff to go on this wall. It might get crowded. It might start looking like that movie, Knives Out.
Knives Out. Zulu War Club. Very happy to have it back in my possession. Now, next up was my brother's birthday gift for me this past year, but we didn't connect and he said, I'll give it to you at Thanksgiving. And I forgot all about it. He's like, oh, Bob. Now this is wrapped in Saran Wrap.
[27:25] Because it has some delicate pieces that I have to fix on the scabbard. But my brother got me this amazing Moro Barong. Just kind of like exactly like almost exactly like the one on the wall.
[27:41] But this one has an exquisite detail that I have to show off. This handle, which is a traditional Barong handle, which is made of wood and then the ferrule is made of some sort of metal, I'm not sure.
But this one is completely encased in this woven and... I don't know... saddled or wire. So it's... you can see that it's completely surrounded in wire so that when in battle,
it's not going to come apart. Now, I've never seen this before on any other Barang and I'd love it it if someone who knows about Filipino swords or weapons would chime in. But it is amazing.
It is so intricate and you can see how it goes down both sides, splits here, goes down both sides, wraps around, crosses back here. And this handle is not only held together
with whatever that resin is that they... It's... The tang of the Barang is hot and it's burned into the handle and there's also some sort of tree sap resin in there and then this ferrule locks it in that's the mechanical connection and then in this case.
[29:00] It's all held in with this wire. So it is really unique, really exquisite, and I want to know if anyone out there has seen this or has a barang like this. Very, very cool. So this was most likely a
World War II bring back, GI bring back, but this is a this Saran wrap is holding in the.
[29:22] This, I'm not sure what the material is, but it's some sort of reed that's wrapped around the sheath that holds the two wooden pieces together that make up the scabbard.
I'll show you the blade. That beautiful leaf shape. This one has some corrosion and some dings in the edge as if it's been hit against another blade. Most
likely I would... my intuition says that that's not... those are not combat scars.
My intuition tells me that this has been in many hands since World War 2 and Probably it's somewhere along the line someone banged it against someone else's sword. They're probably playing I don't know but I.
[30:09] Really dig this. Thank you Victor There's some serious corrosion on this blade that I have to deal with and I will deal with that post haste Don't want this one to go to waste.
[30:20] These are a bunch of exotic weapons. I got here this time Alright, last up in the state of the collection. As I mentioned, my parents love to travel.
My dad is a collector of countries, so to speak. He's got a pretty impressive list. He's been to 126 countries now. This was the 126th, and that's Saudi Arabia. He went to a market. I can't remember what they're called, but he went to a bazaar and asked someone,
in his tour group or the people who were guiding them around,
where you could buy the best knives.
[30:58] And he was taken to this place and he bought this. And it is really cool. It's a Jambaya. It's a large one and it's got the belt attached. I have another Jambaya from Oman, I believe.
And it also has the belt attached and it's over on my wall.
But this one is amazing because it's mounted sort of quote unquote aftermarket, but a long time ago. I'm going to take this this sticker off.
[31:27] But it was mounted horizontally either for Scout carry or for diagonal over the shoulder carry. but it's mounted on there with wire and leather and
it's really cool how the belt, the orientation of the blade to the belt, sort of our western scout carry. And an amazing thing, this velvet on the back of the belt smells like incense because,
it's been sitting in rooms with incense for a hundred years or however this is an old, pretty.
[31:56] Old blade. I'll show you the blade. Now there's that handle with that sort of signature handle shape with those three knobs. Now presumably those knobs are what mount the blade in there.
[32:09] But I'm not sure. Now the blade is very long and double edged and it's pretty sharp. Where is it?
It's pretty sharp right in the sweet spots up here, but most of it's dull, but right up in the tip area in the belly. It's pretty good. A nice polish. I can feel a little bit of rattle in the
blade to the handle as can be expected. There's some cracks in the wood and I'd like to find out more about how this was mounted because it doesn't seem like this is not two pieces of wood put
together. This is slid in there somehow but the slot... I'm curious about how they milled out that slot. But just a really beautiful blade that was no doubt carried on the daily. I don't know if it
it was used for what it was used for but I would imagine that it's a status marker I mean the size this is a pretty big one I'm pretty sure that that was
some sort of a status marker but since the handle is not that ornate I wonder if this was actually a war weapon or a weapon that was used less for ceremony
and less for walking around and and showing off your status but more for use because the blade isn't very ornate and the handle isn't very ornate.
[33:31] It seems like it might be.
[33:34] I don't know, maybe actually used as a weapon. I don't know. And then beautiful ornate sheath. So my exotic ethnographic weapon collection grows. It is large and getting larger and.
[33:50] To me that's a part of this knife collecting hobby that is so fascinating is to have something that has a history so much richer and longer than my own and to have it in my possession and know that it will most likely, you know, it will be in someone else's possession in the future,
you know. Even these weapons that are made of natural materials and definitely not super.
Steel, they've lasted this long. They will last longer than I last. And yeah, these little bits of history are important. And even the ones we collect today are going to be collector's
items someday. These are going to be in antique stores in, you know, 2130. All right, enough waxing poetic about that. That is the state of the collection and the state of the collection.
[34:42] Is strong. Subscribe to the Knife Junkies YouTube channel at theknifejunkie.com slash YouTube.
All right, we're going to move on to the Thanksgiving Road Trip Knives. Now, I just went on a road trip to Ohio, as you know, and visited my parents and brother and my sister came. It was great to have the whole family together and celebrate Thanksgiving.
[35:04] And I was like, this time I don't need to travel with too much. And I ended up traveling with quite a bit because there were some things I wanted to show my brother.
There were some things I wanted to show my dad and some things I wanted to have along with me to to to test out. And it's always fun to get other people's opinions about like non knife people's opinions about knives.
Now, I'm not going to show those knives because I've been talking about them a lot recently. But what I am going to show you are the knives that I brought for my carry.
And usage and the ones that I brought to show off to my brother. Okay, so first off, every road trip is only complete if I'm carrying the SOCOM Elite.
The Microtech SOCOM Elite was my first S35VN knife.
It was my first knife with a glass breaker and just a precious piece in my collection and always, always goes in the pocket, front right pocket on a road trip. Now, at this point, I've become superstitious about it.
[36:07] You know, so this was on me and this is a great, great knife. This has done a lot of different things as a road trip knife.
It is it has cut waffles very, very precisely. It has opened oil, you know, that foil on top of oil canisters.
It has done a lot of pretty and ugly chores, but it has really maintained. It was also my first bearing knife.
This knife is on bearings and was on bearings long before most knives that now boast the feature.
This is a 2013 version and incidentally, I think the most beautiful version of the Microtech Tonto out there. Love this grind. Wish they kept it, but the new one looks cool, too.
So, let me put this down here. That's the Microtech SOCOM E8.
[37:05] When I say the new one, it's not that new now, but it's newer than that. Okay, next up is also a tanto. I had my Chris Reed Knives umnamzon on me and this was my,
Thanksgiving carry knife. You know, Thanksgiving, even though it's at my parents and we chill hard,
you know, except for my mother who's always on her feet moving around. She kind of refuses to sit and relaxed and she's always you know cooking and making stuff and taking care of everyone.
And so for Thanksgiving dinner I don't want to just show up in sweatpants and a t-shirt.
[37:45] So I always you know we always kind of dress up not dress up but look nice and I figured that should extend to my to my front right pocket carry. So I carried my Chris Reeve knives um,
umnum zon. So I'd be ready for any sort of tactical issue that might come up at Thanksgiving dinner, say if we were invaded, but knowing that that's not going to happen, I just have a real classy
knife sitting in my pocket. I love this thing and I was showing it off. My brother and father are both tanto lovers. My brother and I got into the tanto-tanto argument, which I have changed
position zone since last we spoke and I was like a non-smoker talking to a smoker you know you should stop that and he loved it my dad loved it too they
like the unique sort of wedge tip of the Chris Reeve knives tantos as do I so the umnam was on was my Thanksgiving carry knife love that thing so this is one that I brought because this is one of my favorite knives I gotta say one of my,
one of my favorite knives ever and I think I have to get its brother they have another version of this knife out this is the Resco instruments goose
works Mekong Delta combat folder that's a mouthful the M I just call it the Mekong Delta combat folder and skip the Rescoe estimates Gooseworks part.
[39:11] This sucker is beautiful. It has much the same profile and handle as the 0640 from Zero Tolerance. Just kind of beefed up a little bit. It's got that beautiful drop point blade and quite an obtuse angle.
But it's very sharp and hard to use for sure. It's got incredible washer action.
Look at this. Fall shut washer action. Now it's not drop shut guillotine action. And I wouldn't want that on this knife. But you can also front flip it.
[39:47] It is an incidental front flipper. Or accidental front flipper. And yeah, this thing is one of my all time favorites at this point.
I carry it all the time. Made by Bestech.
And designed by former Navy SEALs, or they call themselves Frogmen, so I think they're maybe SEALs from a different era.
And just a beautiful knife. I love this big giant pivot, and I like how it is the over travel stop for the lockboss. Really really textured blasted titanium finish that I really like because it snail trails
nicely and it has that feeling that a lot of people don't like that you get on blasted aluminum. Most most pro tech knives have that feel, that sort of almost chalky feel. Well,
you get that in spades on this version of the Mekong Delta Combat Folder. Now, it also comes now in a hollow ground bolster lock version, which sounds like, oh man. All right.
So now I have to go get that. But it's probably worth selling a couple that I don't carry to get that because I carry this knife all the time. Okay, next up, the Spyderco Yojumbo.
[41:05] Just a great utility slash tactical knife. I put utility first because, let's be honest, most people will use this for that. Utility because it's got that down point, that low point,
that straight edge. You can do all sorts of utility work with this, cuts with this.
[41:25] Clear from the knuckle because of the width of the blade. You got the hollow ground blade, very, very sharp, ergonomic, comfortable, fun to use due to that compression lock. Just a great.
[41:41] Great knife. S35VN is the blade steel on this one. I know you can get it in 90, I believe S90V also, and some dressed up versions from different purveyors. I do love the hollow grind on this.
It's probably... well it's okay so this was designed as a tactical knife to go into softer targets with that thin hollow grind but I would like to say that
I think that this would be outstanding for utility. I don't really put it in that category or press it into that use. I have enough other things that I just.
Not gonna use it for that most likely. And then I have the Deep Carry MXG gear clip on it, sanded down the G10 underneath it because it is pretty.
[42:31] Pretty textured there. And yeah, love this thing. And I do love flipping it and closing it and flipping it and closing it and driving those around me baddie with it. Had to have a folding Bowie on me due to this Bowie phase I'm in and so So I brought the CQC 13 from Emerson knives.
Man, alive do I love this knife.
This one got passed around the dining room table and ood and odd over.
Not a Thanksgiving, my mother wouldn't have that. But this was a...
Really loved for how it looks for the ergonomics and for these Tom Engelson handles. That's Vantage Vantage blade works. It does awesome aftermarket handle scales for Emerson's and other knives
you.
[43:17] Specializing in Emerson's but he does beautiful work on other knives I've had a batch of things to send him forever now and and I keep not sending it. I got to send it out.
He's gonna do a special job on on my Cold Steel 4-inch Tie Light Chris.
And I wanna put some Python micarta on that knife and really, really, you know, let that blade shine. The handle on that one is so cheesy.
But on this one, my father commented on how smooth the locking and unlocking was. And it made me chuckle because, yeah, it is smooth now, but every Emerson knife I've ever had.
Has forced me through this very difficult adolescent phase with the lock where it sticks and you're like, this is never gonna turn out.
And then eventually it's super smooth and cool. And hopefully that's a good analogy for the teenage years, which are swiftly oncoming in this household.
And hopefully it all ends up smooth, even though it will be a difficult go, no doubt.
Okay, I shouldn't speak that into existence. It will be an easy peasy.
Having two teenage girls will be easy and fun. That's what I'm going to say.
Alright, Emerson really did the job for the Bowie, but what did I have for my deeply hollow ground spanto? Well...
[44:42] Category. Of course it was the Hinderer XM18 with my reground, with my reground Spanto blade. Such a beautiful knife. Razor Edge Cutlery is who re-regrounded this. What an awesome design the
Spanto blade is. And then to have it come all super thick and thick behind the edge like it comes from the factory. Well, I just had Josh at Razor Edge just pull out all the grinds and make it really really thinly hollowed ground. He redid the swedge, that front. It is razor sharp, like.
[45:18] The name of his business. I didn't carry this one that whole time. I did open and flip it.
Beautiful aftermarket micarta scales. These are Hinderer scales. That burgundy micarta was, if you look at the very tip of the handle, it's kind of lighter at the back. It was all,
very light until I used this to cut ribs in a pinch. I usually when I barbecue, I like to have an XL cold steel because it's got the reach and if I need to cut something,
you know, I'm not too in the heat. And this is what I had on me and I had to, I don't remember what the emergency was, but I had to cut into a big piece of rib pork and it squirted juice onto this part of the handle. And ever since then, even though I took it apart and cleaned it and everything. It's like the pork juice has like has immigrated up the handle.
And or migrated, I'm sorry, up the handle and the whole thing has gotten dark. I think it looks beautiful but I also know the cause of it and I've rubbed it down with alcohol. It's like I don't
want it to get rancid, you know, I don't want the knife to smell. So I've rubbed it down with alcohol in an attempt to, you know, alleviate that possibility and also lighten the micarta a little.
And to no avail. It doesn't smell or anything like that, but it didn't light in the micarta.
So I think I think the spirit of the beast is now inhabiting the micarta on this knife.
[46:45] Next up, I brought this home to impress my bro and I don't think I got to that. I don't think I got to show him this. I'll tell you why in a minute.
So this of course is the Knight Elements MK Ultra. Since...well this was manufactured by Fox.
So now it is the Fox Knight MK Ultra. It's not released through elements anymore, tactical elements.
[47:14] But when I got this, it was such a great knife. This is one of my favorite folders.
This has proven to be one of my favorite folders. It was also a Christmas gift from my wife a few years back.
[47:28] Perfect handle shape. This is, you know, basically, if you know Jason Knight's Kukris, forged Kukris, they're so beautiful. This basically is a folding version.
You know, he's modernized or westernized or changed the blades a little bit. and put that big fuller in it. But to me, this is the quintessential folding kukri.
Even more so than the Raja from Cold Steel. I think this is just... I don't know.
Just perfect because it hits the perfect blade to handle ratio. You got an outstanding curve. You've got the point slightly... well, you got the point where,
the point would be on a kukri lower than center line, but it comes in handy for a a thrust without having to change your wrist orientation or anything like that.
And the fit and finish of this is just great. It's a Fox Knives knife and it's one of the ones that they definitely, I don't know if they take special attention on some knives, but this one just feels, you know, super, super nice.
Titanium frame lock and this is N690CO as Fox is one to do.
All right, I'm going to put this down here. Love that knife.
[48:43] Next up, this was my food knife for this trip. And that's the Jack Wolf Knives, Benny's Clip. This has become my favorite little steak knife.
And by little, I mean, I'm apt to be carrying this knife often, and so this gets pulled out for food quite a bit.
But if I know I'm going out for dinner and I'm gearing up for a nice steak or chop or something.
I will get a larger knife, but this knife here has filled in so many times. I brought this on purpose to be my food knife.
I love this thing, the Benny's Clip. It's the one jack-wolf knives knife that is not fully hollow ground.
It's not a full height hollow grind. It's about a two thirds height hollow grind and still wicked sharp, wicked thin behind the edge. And just, just a beautiful, beautiful blade.
[49:40] Love this thing and that cyborg Jack that I was showing off before Really kind of has some of the same elements in blade shape at least in the profile now in the grinds and and and what?
Have you it's it's a different situation, but I like that he has Another knife that that has a similar blade.
Ergonomics on this just butter, you know very neutral and this is the largest of the jack-wolf knives I believe and.
Yeah, probably makes me feel like it's the most capable, but they are so also well made that.
You know, they're probably all equally capable.
[50:19] Alright next I had I went with my big lighter XL, but my brother.
[50:27] Well, yeah, he had a little emergency Hospital visit and so when I went to visit him, I gave him the big lighter I was like, you're in this hospital, you know, you left in the dead of night.
He went without a knife.
I had a little talking to about him about that, but he didn't have a knife on him.
And so I gave him my big lighter. So I no longer own this knife, but I went with it. The Gliter XL, such a great button lock.
I love that thing. Mine was red linen micarta and that full height grind so nice and with the with the spear point.
Speaking wistfully, like, oh, we spent some good time together that night. But I showed him how to annoy my sister-in-law by flicking it open and using, you know, really, really pushing the button lock to its annoying potential.
And boy, he got that right away because he's good at that.
All right. Next up is the Cold Steel XL Voyager. I brought the Drop Point version. This one reminds me a lot of that Barang blade from that sword I was just showing you.
[51:37] And I wouldn't be surprised if Lynn Thompson was inspired by the Barang in making this as he is a Filipino martial arts expert and definitely I'm sure he's got a million Barangs in his personal collection as well as producing them.
So I brought this along, only used it for my Thanksgiving short video, stabbed it into a tree impressively. No, really the impressiveness was my daughter's camera work. We worked that out a little bit she's
She's getting to be a pretty darn good camera girl and my younger daughter is going to be moving into a similar position. She'll be the first AC. That's assistant camera.
Alright, next up on me at pretty much every moment this whole week and since I got it, until today, since when I swapped out the Voodoo, is my ruffian from Hog 2.
Perfect sheath, I'll show you that. Perfect sheath shipping with the concealed concepts there.
[52:40] 154 cm hollow ground clip point gentleman's carry bowie knife. Nice long swedge. You might call that a harpoon, I don't. It's got nice jimping there and a perfect place to rest your thumb in the saber grip.
[52:56] Really, really nice ergonomics on that handle. And then the anzo pattern coming all the way to about to within one-fifth of the end gives it a feeling in cross-section like
there's a ball at the end that you can grab onto. Like it just gives you such a positive grip. It feels very good in home and gives you a very positive grip in,
that reverse. This one is a truly custom knife in that I, well, in that I selected the handle scales and liner material when I was at his shop in August in Matt Chase's shop in August.
The tanto that I carry by him is not technically custom because it was already made when I bought it. It was just perfect that way and I bought it that way. But this one is of my own choosing.
Now this micarta, I don't believe it's antique but it looks like antique Westinghouse. You know, I'll have to ask Matt and make sure.
[54:02] Just a beautiful trusty knife. It's got a good weight and it's about as large as I go in terms of EDCing a fixed blade. Now this next one I tried to EDC is just too much and that is the Zabo.
[54:17] Express. This one I have discovered is great in CM carry which is in the belt downward at an angle to be drawn in reverse grip. This was another one I brought home to show off to my brother knowing that he would like this. This is a double edged fighter. I call it a fighter.
It's not a dagger because that blade is not symmetrical. You've got different curves in both areas but just... just... oh man... a great knife. This comes with a single edge version or a double
edge version. Of course I opted for the double even though it's... you know... its legality is questionable in certain jurisdictions, perhaps my own, but who would know the way the knife law is
written? It's written to confound you. But great handle, just like I said, just a little bit too long for EDC. If you see it next to the, if you see it next to the hog tooth, you'll see what I mean.
Now this one, like the hog tooth, is also 154 cm. It's a great blade steel for EDC fixed blades because it's very good on the corrosion resistance, on the easy to sharpen and maintains a good edge.
Front, but is also pretty darn corrosion resistant. And if it's next to your body.
[55:35] And just either you're sweating and it's getting direct or you're just being a human and you know water is coming out of your pores in a vapor type way, it's not going to spoil.
Are you impressed by my scientific talk here?
It's not going to be so hard on the knife like some of the EDC 1095 blades from tops that I've carried that I've had, like the felony stop that I have to on after a summer's day, have to polish down the edge because the edge is already taken on corrosion.
Love the 154 cm. OK, next up was the Wingard wearables back ripper. You know, I'm not I'm not traveling anymore without a tomahawk. and this has been my travel tomahawk.
[56:23] Now I have one in the car, a Shrade, that I can beat up on, but that's for utility. This one is for self-protection. So gotta have the Wingard wearables back rip around me.
This is a great travel one because it's so light and it fits in my LL Bean duffel bag just perfectly without reaching either end. It's nice and light but it's so very capable.
[56:50] In not only in the self-defense ways that I always you know think about but also I know people use it for gardening people use it for utility in a lot of different ways I don't have it for gardening but I'm not just saying I'm,
just saying it's not just strictly a weapon next up I brought my cold steel trailmaster one of my most used knives of all time and one of my oldest knives
of all time. This is about 27 years old. I usually say 25 because that's a round number but in doing the math I'm pretty sure this is 27 years old. And this is,
carbon V and where was this made? I think this was made in Japan. Oh no, this one was made in the USA, so very old. But I brought this one home because my dad has
one that he got maybe 15 years ago and his was made in China. It's got coated blade and so I just wanted to compare them. I put up a short this past week that compared the blades.
[57:54] His is awesome. I've changed the profile of mine through use and sharpening and his is pristine.
[58:02] Man, I just love the knife. I love the Trailmaster and I think if anyone... If you're ever going to get just one Bowie knife, I'd be remiss if I didn't say the Trailmaster is probably your best bet.
It might not be the fanciest, craziest looking, but man, it is probably the best one I have for all-around use. And when I hold it in my hand and I John Wick with it, it is very lively.
All right, last up, this was the last one to bring to show off to my bro, is the 1917 Bowie by Cold Steel. I'll just continue up here because it's so large. This has a 11 and a half inch blade, right?
[58:48] Oh no, 12 and a quarter. 12 and a quarter inch blade, 1075. This is made by Windless Cutlery in India, who also makes the Wild West Bowie, or Bowie, Wild West Bowie, and,
a couple of other knives and swords for cold steel. Windless is known for their quality, especially among the reenactment set, who buy historic weapons.
They make a lot of different historic weapons and do it beautifully. So this one here is a very impressive knife. It's a full tang, true full tang.
Well, actually it's not true full tang because it doesn't come all the way up here, but similar to say a Randall knife.
Slotted, you know, so the tang comes up this way and the blade, it's exposed on the bottom but the handle just kind of fits on top and they put the screws in.
So very very very solid and fun to use. I love that giant S guard and this one really makes you want to fight like it's a saber. I mean, you know, when you're.
[59:58] Swinging it around it makes you want to use sort of saber techniques
This was made to be the companion piece to the saber, much like the one on the wall behind you, behind me, that Cold Steel makes. I think that's the 1918 saber. So I'm going to put this down and
I'm going to say thank you so much for joining me today. I'm not going to rattle off all those Thanksgiving knives. I can't believe I had 15 knives and I know that in my bag, in my backpack,
You know, they're the knives that are always there, so they were there too.
I had a couple of others to show people. So, I mean, I can't make a move without bringing a whole bunch of knives. Do you know what I'm talking about? Do you travel the same way?
Do let me know in the comments below. And also, remember to keep your eyes peeled for Thursday Night Knives, tomorrow night, and the Sunday Interview podcast. Man, I'm out of breath.
So for Jim working his magic behind the switcher, I'm Bob DeMarco saying, until next time, don't take dull for an answer.
[1:01:27] And join our Facebook group at theknifejunkie.com slash Facebook. And if you have a question or comment, email them to Bob at theknifejunkie.com.
Or call our 24-7 listener line at 724-466-4487 and you may hear your comment or question answered on an upcoming episode of the Knife Junkie Podcast.
[1:01:47] Music.
Share This With a Friend >>>
For early access to The Knife Junkie podcasts and YouTube videos, receive Knife Junkie stickers and be entered into the monthly knife drawing giveaway, join The Knife Junkie's Patreon group of awesome supporters.
Knives, News and Other Stuff Mentioned in the Podcast
Pocket Check
Les George Knives VECP
JWK Cyborg Jack
Kramer Voodoo
Finch Buffalo Tooth (ESK)
State of the Collection
Vosteed Raccoon
Zulu War Club
Moro Barong (Gift from Brother)
Saudi Arabian Jambiya (Gift from Dad)
Thanksgiving Road Trip Knives
Microtech SOCOM Elite
CRK Umnumzaan
Resco MDCF
Spyderco Yojumbo
Emerson CQC-13
Hinderer XM-18
Knight/Elements MK Ultra
JWK Bennies Clip
Kizer Begleiter XL – Gave to my brother at Hospital
Cold Steel Voyager XL
Hogtooth Ruffian
TOPS Szabo Express
Cold Steel Trailmaster
Wingard Wearables Backripper
Cold Steel 1917 Frontier Bowie
Let us know what you thought about this episode. Please leave a rating and/or a review in whatever podcast player app you're listening on. Your feedback is much appreciated.
Please call the listener line at 724-466-4487 or email bob@theknifejunkie.com with any comments, feedback or suggestions on the show, and let us know who you'd like to hear interviewed on an upcoming edition of The Knife Junkie Podcast.
To listen to past episodes of the podcast, visit theknifejunkie.com/listen.
Today's podcast in sponsored in part by the Get Upside App, your way to get cash back on your gas purchases. GetUpside lets you search your area for savings on gas, claim your discount, fill up your tank, then just take a picture of the receipt with your phone. And that's it… you've just earned cash back! Get the app right now at theknifejunkie.com/saveongas. Get the app and start saving money on gas — and help support The Knife Junkie podcast! Again, that's theknifejunkie.com/saveongas.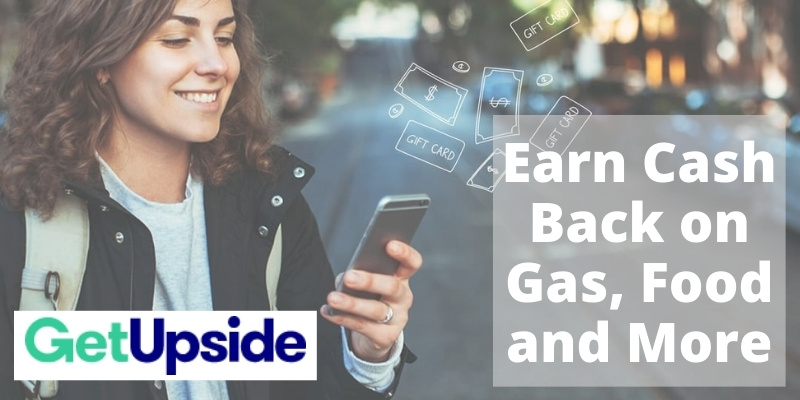 Shopping for a Knife?
Support The Knife Junkie Podcast and YouTube Channel by Buying Through My Affiliate Links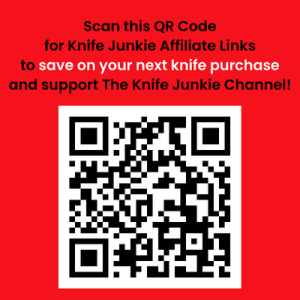 Bamba Forge
eBay
Field Supply
James Brand
Knives Ship Free
Off-Grid Knives
Vosteed Knives
WE (Civivi) Knives
Other Products and Services
Podcast Hosting
Website Hosting
Groove (Free Account) – Replace 17 Apps/Services in Your Business
Knife Books
Rakuten (Cash Back for Shopping Purchases)
GetUpside App (Cash Back for Gas Purchases)
TubeBuddy (Free Browser Extension and Mobile App for YouTube Creators)
Follow The Knife Junkie
Visit The Knife Junkie website
The Knife Junkie Listener Line — 724-466-4467
Email The Knife Junkie
Follow The Knife Junkie on YouTube
Follow The Knife Junkie on Instagram
Follow The Knife Junkie on Twitter
Join The Knife Junkie Facebook Group

Affiliate Disclosure
In the name of full transparency, please be aware that this website contains affiliate links and any purchases made through such links will result in a small commission for me (at no extra cost for you). If you use these links, I might be rewarded credit or a small commission of the sale. If you don't want to use these links, no problem. But know that I truly do appreciate your support.