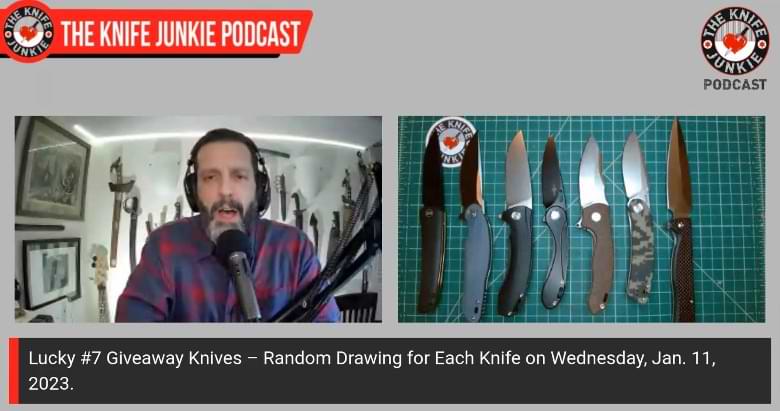 Lucky #7 – Seven Knife Giveaway – The Knife Junkie Podcast (Episode 380)
On the mid-week supplemental episode of The Knife Junkie podcast (episode 380), Bob "The Knife Junkie" DeMarco reflects on a wonderful 2022 and announces the "Lucky #7: Seven Knife Giveaway." The knives will be given away during next week's (Jan. 11, 2023) mid-week podcast.
To be eligible to win, just subscribe and comment "I'm In" on the YouTube video of this podcast to be entered to win one of the seven folders to be given away — the Miguron Akri II, Petrified Fish Wing, Maxace Balance-K, Two Sun TS381 Tepe, Sixleaf SL-02, Kubey Momentum, and Daggerr Knives Vendetta.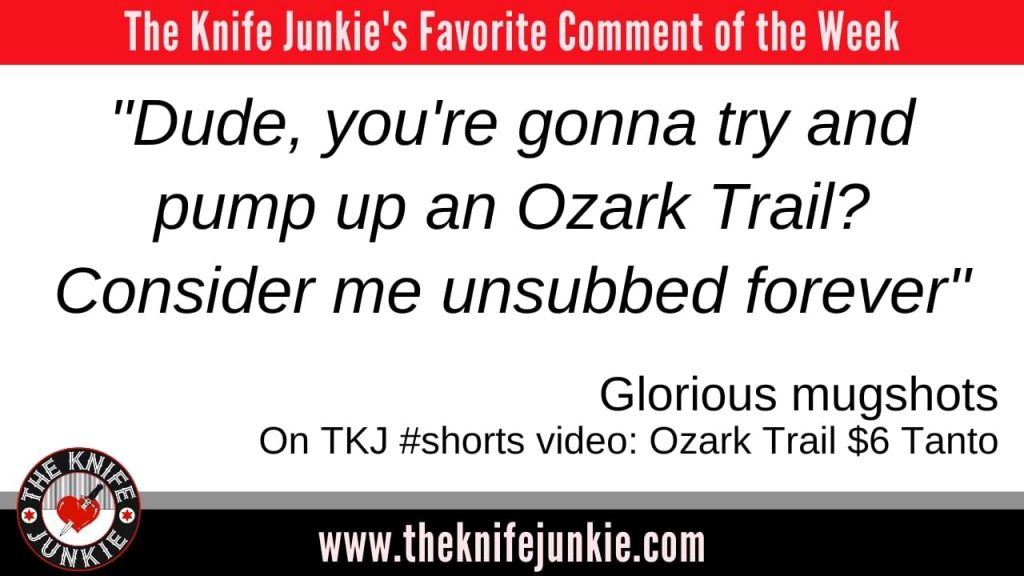 Bob starts the show with his favorite comment of the week followed by his "pocket check" of knives — the ZT 0630, Jack Wolf Knives Venom Jack. Hogtooth EDC Tanto and the Boker Plus Texas Toothpick (Emotional Support Knife).
In Knife Life News, Leo Espinoza hand-grinds Frog Market Specials for TOPS Custom Shop and OKC debuts the Sports Leisure Line of fixed blades with Magnacut Blades. Meanwhile in his "State of the Collection," Bob shows off a bunch of new knives, including the Cold Steel Wild West Bowie, Cold Steel Khan, Amtac Blades Northman with Trainer, Nitecore P20iX, B'Yond EDC Nighthorse, Sencut Waxahachie, and the Cold Steel Voyager XL Tanto Serrated.
Find the list of all the knives shown in the show, and links to the knife life news stories, listed below.
Support the Knife Junkie channel with your next knife purchase. Find our affiliate links at theknifejunkie.com/knives.

Be sure to support The Knife Junkie and get in on the perks of being a Patron — including early access to the podcast and exclusive bonus content.
Happy New Year! On episode 380 of #theknifejunkie #podcast, I'm showing off my new Christmas gift knives, plus the seven knives we'll be giving away on next week's mid-week podcast. Listen to find out how to win.
Click To Tweet
Read Full Transcript
Lucky #7 - Seven Knife Giveaway - The Knife Junkie Podcast (Episode 380)
©2023, Bob Demarco
The Knife Junkie Podcast
https://theknifejunkie.com
Transcript
[0:00] Welcome to the Knife Junkie Podcast, the place for blade lovers to learn about knives and hear from the makers, manufacturers, and reviewers that make the knife world go round. Happy New Year's. I'm Bob DeMarco coming at you. Coming up, we're going to take a look at some of the new things that have come across my desk in the past two weeks we haven't been around.
Been around. We're going to take a look at seven knives we're going to be giving away next week on this very show as a thank you to everyone out there who helped this channel grow over 2022. And then of course, we're going to take a look at some, knife life news, some cool stuff happening there. All right here on the knife junkie podcast.
[0:41] Welcome to the knife junkie podcast, your weekly dose of knife news and information about knives and knife collecting.
Here's your host, Bob the Knife Junkie DeMarco. Welcome back to the show.
It's good to be back. My favorite comment from this past week was from Glorious Mugshots.
Glorious said, this was on a short from an Ozark Trail knife I got, a little tanto I picked up at Walmart during my lunch break.
Says, dude, you're gonna try and pump up an Ozark Trail? Consider me unsubbed forever. Well, glorious mugshot. A couple of things. First of all, thank you for
the heads up. I'll plan accordingly. And also, your first indication that I would do something crazy like show off a $6 Ozark Trail knife is actually in my name.
Junkie. I'm not too proud of it. But it is the knife junkie. It's not the knife connoisseur or aficionado. Yes, on this channel you will see everything from a $600.
[1:46] Custom fixed blade to a $6 tanto. That's actually not bad from Ozark Trail and Walmart. So I am not a snob here, though I have my irrational peccadilloes as we all do, but I try not to be a snob.
So yeah, check out the Ozark Trail, glorious mugshot. It's $6 well spent on your lunch break.
All right, I think it's time for a pocket check. Okay, today I had an old favorite on me.
[2:21] Old meaning, I don't know, well, less than 10 years, but pretty old. This is the Zero Tolerance 0630 Design Collaboration with Ernest Emerson.
A lot like the Tiger Blade on the handle that they made for the 0640.
You know, 0620, this sort of shape that I'm not sure if it if it pops up somewhere in the Emerson cannon. There are a lot of Emerson knives that aren't regular production knives, but I love
this whole package. This and the 0620 that came before it with the Tanto blade are both excellent,
excellent knives and I just haven't carried them in a while.
[3:06] But I don't know why. Well, I've moved on to other things, but it's good to remember how good this knife is. It is a solid frame lock titanium on this side with the steel lock bar insert and all that.
But there's no hollowing out of the scales here, so it feels nice and solid.
You have a titanium liner, pretty thick liner on the other side. And then I got, I replaced the very drab black G10 with a linen micarta handle that I got aftermarket.
Can't remember where at this point, but great knife. This one actually did carpet duty.
I were redoing my wife's office slash guest bedroom a couple of years back. And I used this to cut up the old carpet as I was pulling it up.
And it was awesome. It did great. and that this S35VN held up an edge really well against very tough material, that carpet backing.
Today all it stood up to was a sandwich. So not very hard duty today, but a great knife. I love this thing. I love all of the Emerson collabs with the Kai brands, especially the zero tolerance.
[4:24] Okay, next up in my pocket today, I had the Jack Wolf knives venom Jack one that hasn't really left Slip joint duty since I got it.
[4:34] Almost a month ago now. This is the December 2022 Jack Wolf knives release with that full,
Bladed that full broad wharncliffe blade very nice blade got a downward tilt to that Downward angle to that straight cutting edge as you can see here,
So that makes it a very efficient slicer and cutter, pull cutter makes that tip very, very efficient too.
Dropping it low kind of where the knuckles are, kind of on the knuckle line there.
Of course, all the jack wolf knives, they come upon release in five different cover materials. And it fluctuates between a number of different micardas and a couple of carbon fibers fibers or a number of special carbon fibers and one or two micartas.
That's what it's looking like on the January 2023 release.
Looks like it's mostly carbon fiber. But just, man, just beautiful. That's really crazy sort of carbon fiber. I always used to rail against carbon fiber, but that wasn't because I didn't think it's a great material. It's because I think it's boring to look at.
But all of these new carbon fibers, this is fat carbon, all the different carbon fibers that have come out defying that sort of basket weave regularity. I love them, marbles and...
[5:54] What have you. So there's that. And I think it's beautiful. I love that slip joint knife.
Next in my belt, or three o'clock in the waistband as usual, is either going to be the Jack Wolf knives, Ruffian, or the Tonto lately.
These are just the most comfortable to carry. They melt into the waist.
You forget that they're there. And so incredibly capable. hologram 154 cm. The bigger ruffian is a little more noticeable, but it's it's my
second favorite carry behind this one. They just they're awesome. And I have a full grip on this, though it is a short and rounded handle. Perfect for in the
waistband carry of a fixed blade knife because you'll find when you sit down in the car or sit down at your desk at work or whatever, that that the handle can poke into the ribs. So if it's a shorter handle and rounded off, it's more comfortable.
[6:56] Great knives love those things. And then for emotional support today, I had the Boker Texas toothpick. Such a cool little flipper, emulating the lines and spirit of the traditional slip joint Texas toothpick with a long, long, long California or Turkish clip. I'm not sure which one that is.
I know it's one of the two. I'm not sure if those things are synonymous, to be honest.
This one has coca-bola wood. Beautiful wood. Let's call them covers on this one.
Very, very nice action on this flipper. It is a very thin knife so it's kind of hard to get a hold of.
And that's where this big titanium...
[7:39] Banana comes in. This is like a this is a clip but it looks like the cover of that famous Velvet Underground album. I don't like the way it looks on the knife but it's critical to holding
onto the knife when manipulating and opening it because it is so thin in all dimensions.
Great knife and this is a nice cutter. I'm waiting to cut steak with this. I have not used this as a steak knife though I suspect it would be awesome with that what is that how long is that three and a quarter inch vg-10 blade so that's what I had on me today what did you have on you today drop it in,
the comments below and we'll talk about it I want to find out what you're carrying that's always good inspiration for me I want to take this opportunity to just sort of voice how lucky I feel from this past year? Well, not just this past year, but I feel at the end of this year,
it was really started this past year, really starting to pick up some steam with this channel and with the podcast and with the videos I'm putting up. And I just want to thank anyone
who's there listening right now or watching right now. Thank you so much for helping make last year. Awesome. I'm really looking forward to 2023. And just talking to as many interesting people and meeting as many of you as possible. And going to more knife shows and just more.
[9:09] And awesomer. So I want to thank you all so much. I appreciate it. Next week on this show, the midweek supplemental on Wednesday, we're going to do a drawing a lucky number seven, seven knife giveaway. Calling it lucky number seven because well, I'm giving away seven knives and I feel,
so lucky. I've gotten a lot of support and so much, you know, every once in a while, a little,
bit of shade, but even less even the shade seems kind of, you know, benign and somewhat constructive.
So I just feel like there are a lot of great people around and I want to thank you for being a part of the knife junkie channel and the knife junkie podcast. So we're giving away seven knives.
We're going to talk about those downstream in the show tonight. I'm going to show each one of them off. But we're going to do on this show, we're going to do seven random spin the wheel giveaways
of these knives on January the 11th, Wednesday, January the 11th, 2023. And what that means is between the date, the time you're listening to this, the time it is going live, which will be,
Wednesday the 4th of January between Wednesday the 4th and Wednesday the 11th you have to comment.
[10:23] You have to comment and just one and all I need you to do is subscribe to the channel and and comment I'm in.
And you only have to comment once and I will tally all the names of people who said I'm in.
And they will go onto each wheel for each knife, each random spinning wheel. The only thing is, I don't want anyone to win twice.
So if that randomly happens, which would be kind of cool, and actually would probably make you deserve it, I still will spin again and give it away to another person so that we have seven people getting seven cool knives.
All right, we will talk about that, about those knives coming up. We will also talk about life knife news and take a look at the state of the collection.
So thank you for joining me right here and stay tuned for the rest of the Knife Junkie podcast.
If you're a knife junkie, you're always in the market for a new knife and we've got you covered.
For the latest weekly knife deals, be sure to visit theknifejunkie.com slash knives.
Through our special affiliate relationships, we bring you weekly knife specials on your favorite knives.
Help support the show and save money on a new knife. at theknifejunkie.com slash knives. That's theknifejunkie.com slash knives.
You're listening to the Knife Junkie Podcast and now here's the Knife Junkie with the Knife Life News.
It's very hard to watch that little liner there with all of the new knives and then not pretend to be gobsmacked afterwards. I want them all and then just choose which ones I don't want to keep.
[11:53] Anyway, in knife life news, let's talk a little bit about tops. You know, I love tops knives. Well, last year they came out with a custom shop.
I like this a lot. It's a great trend. Buck does it.
Benchmade does it. Tops does it.
[12:10] So there are other knife companies doing it too. And that is making custom versions of some of their beloved models for people and fans to get and collect. Well, Leo Espinosa just recently did a one off.
[12:24] For this custom shop, they'll do small runs and they'll do one offs. And this is one that they're putting up for auction.
Looks so cool. This is one of my favorite tops knives, actually, the frog market special. It is a Vietnam Vietnamese chef's knife inspired knife designed by this fella, Steven Dick.
So knife I've always loved this one here is made out of 440 C which is a steel that they don't think I ever remember tops using but a stainless steel for
this is pretty good considering it's in the kitchen and it's hand ground by Leo Espinosa himself which is very cool also comes with a resin handle resin handle scales, which look really cool. This is well, it's a one off and it is for silent auction.
So it's not something I will ever get. But it does inspire me to get one of these myself for my kitchen. I do have a kitchen knife on the way from a good friend of the show
and of the knife world, which I'll show when it comes. And then this frog market special here I do have to say was an inspiration for a knife I made for a close friend who.
[13:44] Whose house I was at just yesterday and they cooked a gumbo. He said, still my sharpest knife has a nice patina. I very much took the design from Tops. I just made the blade a lot better.
Anyway, I love this thing. And if you are a Tops fanatic and you are maybe a cooking fanatic or something like that, you should go check out the silent auction and get on there and get your
your checkbook ready. It looks like a really cool knife. Alright, next up, speaking of cool knives,
Ontario Knife Company, a company I love. I just recently got a the Ontario SP-10, a classic Bowie, but they have a number of different knife lines, all pretty much based around the outdoor experience.
[14:35] And this new one they have is called the Sports Leisure Series. The Sports Leisure Series.
It is G10 and plastic and brightly colored.
And this is their debut of MagnaCut in the Ontario knife and tool line. So, very, very practical and a great steel, no doubt for this purpose.
These are knives that are the kind of thing you might throw in your backpack or throw in your truck and use when you need it or use on those camping trips and fishing trips,
but otherwise might sit around.
This does not look like an EDC. So great to have MagnaCut with all of its capabilities, but also its corrosion resistance in case you're just throwing it in the sheet, riding it hard and putting it away wet, as it were.
[15:29] So a MagnaCut, exciting to see MagnaCut spread so far and wide. It will be exciting to see it spread far and wide into my collection.
I don't know how it is that I've gone this long without somehow acquiring a MagnaCut knife.
I have not sought it out, frankly, but, you know, I need to get something.
Maybe it'll be one of these. Jim just put up this cool one here.
[15:54] Looks like a sort of diving knife. Well, it is a diving knife. It's got a chiseled tip, which looks sharp, and then a long straight edge with a short belly down towards the tip.
So you get all sorts of cutting. Of course, it also has a little bit of serrations dangerously opposed to the jimping on the spine. I would hate to lose orientation there, but you know, that's probably not going to happen.
So very, very nice looking stuff coming out of of New York and Ontario knife companies.
[16:26] Okay, so coming up again here on the Knife Junkie podcast, we're going to look at the state of the collection, got some cool new stuff in, you know, with it being Christmas and such.
And then we're going to take a look at the seven lucky knives that we're going to give away in the lucky seven knife giveaway next week.
Don't take dull for an answer.
It's the Knife Junkies favorite sign off phrase. And now you can get that tagline on a variety of merchandise like a t shirt, sweatshirt, hoodie, long sleeve tee and more, even on coasters, tote bags, a coffee mug, water bottle and stickers.
Let everyone know that you're a Knife Junkie and that you don't take dull for an answer.
[17:07] Get yours at theknifedunkey.com slash dull and shop for all of your Knife Junkies merchandise at theknifejunkie.com slash shop.
And now that we're caught up with Knife Life news, let's hear more of the Knife Junkie podcast.
So before I get into my list of the new State of the Collection stuff, I just have to show off for a minute and say that this book that Jim got me for... I can't even remember now if it was my birthday or for Christmas or just because he's an awesome guy.
Because I mentioned a while ago when I made a target that I wanted to get into Knife Throne.
And the target I made was all wrong and I got discouraged. discouraged. Well, recently I got a new desk here and I took the desktop, which incidentally was a countertop in many different apartments over the last 30 years, turned it upside down,
felt that it was quite nice softwood and that became my throwing target. So I dug this book back out, found where I was and refreshed myself and I've been throwing against that target. And it started with one of these, this is the first one, the Cold Steel Sport,
Pro flight sport. It's a big.
[18:17] 14 inch 12. I mean Sound like a fearless leader.
It's a fort.
I think it's 14 inches long, heavy, and it throws and it sticks and I've gotten it. This book has helped me and it's gotten my mind right around it.
So I got two more of these. So now every time I go outside, take the trash out with the dog out, do whatever, I go out and thump, thump, thump, and I'm getting pretty damn good at it.
I can tell immediately as soon as it leaves my hand whether it's going to be good or not. That's a lot of people are that way with golf or baseball or bowling. You can tell immediately.
[18:55] Well, that's how it is. And this book is awesome. I highly recommend it from Peter Kramer, a knife throwing like pros, though he does throw a bit of, uh, he's, he's not so enthusiastic about the no spin throwing, which I also have gotten, uh, somewhat good at.
I had a little headstart on that from a Kempo teacher in New York years ago, showed us how to do some combat no spin knife throwing within 10 feet. A lot of
that came back to me. But for learning how to throw tomahawks, which I haven't really gotten to, but for knives, knives with all sorts of different flip variations. This book, knife throwing like the pros is the bomb. Thank you,
Jim. I appreciate it. Lifelong dream coming true. Getting good at throwing knives. All right. Okay, so let's take a look at some of the knives that I've recently acquired since last we spoke. Okay, this first one was inevitable and,
it happened and it actually sort of draws a close to my Cold Steel Bowie like fanaticism. Not my fanaticism but for my my acquisitive side with
these right now. And that is the Cold Steel Wild West Bowie. Finally got one. Of Of course, this is their big, bigger version of the Western W49.
I have the classic Western 49 here. I'll show it off with this real quick.
[20:17] First of all, really nice stout leather sheath. It's got a single welt, I guess, there. And very, very nice. Great loose fit, which is great on a dangler.
This is on a dangler. You don't want to have to hold it down and then pull it out. So it's got a nice loose fit, but it also has a good retaining strap there.
There is the knife, just a gorgeous, classic Western Bowie shape. Here is the original Western W49.
This is a model from 1980. You can tell from the markings and some alterations to this, but you can see how much bigger the Wild West Bowie from Cold Steel is.
So this thing is 1090 steel. They went almost all the way to 1095. 1090 steel, I believe it is.
It's got a very high polish super sharp, just super sharp until you get right.
Here like this last half inch here is not so sharp Kind of similar to the Arkansas toothpick. I showed off that I got from my brother in a number of other videos.
[21:28] Where it was sharpened the edge started like two inches from the ricasso and both knives this and the frontier.
[21:39] 1917 Bowie and a number of the larger knives and probably swords from cold steel are made by windless blade craft.
[21:48] In India and they do a beautiful job and I said this last time I discussed this there is a big difference between India and Pakistan oh I am sure in many ways
but definitely in terms of knives if you're wondering I guess they are close and and their cultures are maybe to the uninitiated seem similar in some ways,
but the knives from India from windless cutlery are just amazing. They're really nice. And I have not had that luck with the Pakistan made knives that I've had. Very, very sharp as I mentioned,
and I have not taken this out and taken it to my log and thrashed it yet or, you know.
[22:34] Done any batoning or anything with that. I think I might not. I think I might not because I think I don't want the guard to come loose. I don't know if it will, but I know it would bum me
out if it did. And I don't need this for that purpose. I have my trailmaster and I have several other knives for batoning. So this I'm just going to leave kind of pristine and,
you know, have it as a home defense bowie or no, just a just a desk bowie, we'll call it a letter opener. Okay, very nice sheath. I'm going to put it back in here so I don't I'll cut myself.
Okay, next up is another Cold Steel. This one, a gift from Jimmy Slash, the great and powerful Jimmy Slash. Check out the podcast we had with him. Such a great guy.
And I commented, I made a sort of passing comment.
We were talking about all the different discontinued Cold Steels we love.
[23:30] We were both talking about the Desperado. I would love to have one of those. But I mentioned the Khan and Ahoi. I had one of these and then I gave it or sold it to a friend of mine at work.
Can't remember if I gave it or sold it now.
[23:44] Always kind of wanted it back after it was discontinued. And my friend gave it to his friend and I was like, all right, well, I have other knives.
But I mentioned that to Jimmy Slash and he guess he has a stack of these because he sent me two of them, one for me and one for giveaway.
But that's going to be given away on Thursday night knives.
[24:06] So I'm not going to this one. It will not be in the list you see coming up later. This one I have already kind of dropped on the tip a little bit. The tip is... I don't remember doing it, but the tip has been blunted a little bit.
I'm not sure why.
What I did... I have... This has been on my desk or in my pocket all this past week. And this past week, I should say the last 10 days, I was off.
And, you know, so this was just my bum around knife. This did a lot of duty on Christmas Day, that kind of thing.
Great knife and so happy to have the colds the discontinued cold steel Con back in my pocket if you're interested in this very cool knife, which by the way has a really cool way of opening It's sort of a whole sort of a thumb stud.
[24:53] Tune into Thursday night knives tomorrow night and check it out That's 10 p.m.. Eastern Standard Time and you could win one of these Okay, next up this thing. Okay. All right. Let me let me preface this. My father, awesome guy,
and has been into the Jack Carr books. He reads history and then he'll read a fiction book between history books. And he's been into the Jack Carr terminal list and all the books following that.
He's read them all. And he loves how, as do I, Jack Carr, the author of the terminal list and other books with the James Reese character, details out all of the cool stuff that this
former Navy SEAL uses on his missions of revenge. He details the knives and the guns and the,
optics and the boots and the cool gear because James... I'm sorry, Jack Carr is a gearhead.
So, my father read one of the books and read about this knife and so he found it and bought it for me for Christmas and it's so cool and it is a
It's it's hard to get it's limited. I guess maybe it's not hard to get but it's limited and it's expensive and it's not something So it's it's really cool because I remember looking at it when I first heard about it Oh, man, I want to get one and I saw the price and I was like, ah.
[26:18] But you know at my dad's age he's just like why not? I mean he doesn't sound like that But he said why not and he got it for me. I don't want to show it. It's the amtac,
blades Northman and this is this is what comes in the box It comes with a pocket sheath and a trainer, an aluminum trainer, as well as the knife.
Now, the pocket that this is, the whole deal behind this, this was made by a design by a former seal and hence is featured in some of these Jack Carr books.
And because a lot of the gear is made is that way. a lot of the gear is made is that way.
And the whole USP behind this is a pocket fixed blade. And it's really set up for a pocket carry. It's very cool.
I was skeptical at first because of how low the opening of the sheath is inside the pocket. Here is a, you can see how this unremovable clip comes way up high loops over your pocket.
[27:18] Naturally is right here. So all of this exposed blade when you're drawing it is in the pocket, you know, and below the pocket line. And I thought for sure it was going to slice up my pockets.
I'll get to that in a second. It hasn't done that at all.
But let me show you the sheath first.
The sheath, like I said, set up for pocket carriers that only about that much sticks out of the pocket of the handle. And then of course you see this part of the clip.
But it's very cool in that it has a ferro rod here. So this can be used for striking fire, for making fire, and you can use this 90 degree,
edge on the spine to throw fire.
So it's not just a tactical knife, it is kind of a very utilitarian thing.
On the back of the sheath, this is nice, soft.
It's like the soft side of hook and loop or Velcro here. But when you un-velcro this, there's a flap here.
You gently peel back that flap and gently peel back this flap.
[28:25] And you can keep stuff in there. Like... It's so hard to get that open.
Okay, so you can like keep a hundred dollar bill in there. You can keep a handcuff key in there.
You can keep all sorts of little stuff in like small, a small item in there. then have that sort of just sealed up in the sheath for an emergency or whatever and you know Tinder or something.
I guess it wouldn't make sense to have your handcuff key in every movie.
[28:51] A, hard to extricate and B, you'd be like captive of the biggest fazuls if they let you keep this knife in the first place. So but very, very, very cool knife. Let me let me get to the knife itself.
OK, so here it is. It's the Northman. It's got a very small handle.
They also make a Northman XL, which my dad offered. But I said I wanted the original because I knew it had a small handle and small it is.
I have medium sized hands and look at this. When I grip, it just makes it on there.
[29:24] And that works because this, for me, I have it set up so that when it's in my pocket, it's set up like this. And so when I draw it, I just sort of pinch underneath this bird's beak here, draw it out of my pocket, and it's in reverse grip.
If I need it for some defensive purpose, there it is, in the hand like this.
But if I want to just draw it out like this and then turn it around and use it for what I'm most likely going to use it for, opening an Amazon box containing another knife, I can just do that.
In the directions, it suggests carrying it like this with the tail going back there so that when you draw it, you're reaching into your pocket and kind of hooking with that and pushing off with the sheath and drawing it out.
But I just, you know, it's comfortable. It works like this, but I just like this knife so much better in reverse grip, at least first as a default. And then if you need it for a utility, turn it around and use it.
[30:33] But very, very nice. This is a M390 blade steel.
[30:37] Serial number 1169. Nice jimping, all kind of here.
It's not sitting proud at all, just kind of gently...
You know, so all you got to do is sort of squeeze and you can engage it.
Very nice grip. If you have big hands and you're interested in this knife, get the XL version.
It will suit you better.
Also, coming with it is a trainer. Now, the first day I got this, I carried the trainer in this so that I could get used to it.
But then after about a day, I was like, okay, I'm going to stop. I'm going to start carrying the real thing because I want to start. I want to respect the edge. And, you know, training knives are cool. I love I have a bunch of them and I've used them over the years.
[31:29] But if you're just carrying it after a while, you might become careless with the real thing and start playing quote-unquote with the real thing. So I carried this for one day to sort of get the feel and then switched over because this knife is really sharp on the edge and on the serrations and the point is just insanely sharp.
Incidentally, resheathing this knife is really easy. All you got to do is kind of trace down the clip. You'll be looking down at your pocket and you'll see the clip and you just kind of line the knife up. It goes right in. It's awesome.
[32:07] So yeah, that is the Northman by Amtac Blades. Alright, let me set this aside.
Very cool knife. Thank you, Dad. I love it. Keep reading those Jack Carr books, you know, and keep getting into that cool gear.
[32:23] You know, I love it. Last time I saw my dad, he's like, check out these shades. He had these really cool aluminum frame shades. He's like, yeah, the Navy SEALs wear these. I learned that from Jack Carr.
I'm like, who can't admit, you know, more power to you. Get your kit, get your cool stuff from the people who know.
[32:39] Okay, next up is something I'm just getting used to and I love this. This is the Nightcore P20IX. That's a flashlight my wife got me for Christmas and.
[32:56] 4000 lumens is its max, I believe. Let's see, it's got three glass breaker nubs on the crenellated crown there. That bezel has, so it can break glass. It's very,
very heavy and sturdy and it's got some really cool modes. Okay, so in just regular mode, where you just turn it on and it's got a very low light, which you can barely see right now.
So you don't blow out your eyes if you're in the dark and you just need to check something out, but it goes progressively higher with five clicks.
And then you can hit the strobe there, but you can get the different power outputs there.
I'm still getting used to talking about flashlights, but I really like this, and I'll tell you what the inspiration is.
I have things to light my way. I have a number of good little flashlights that are fine for my purposes and such.
But I heard this, this by the way, is a recommendation from this old sword from Dave.
[34:05] But I had heard a story about who was it? I think was the guy from Tactical Tavern was being chased by someone or being followed in his car by someone. And he finally confirmed it after driving around a,
parking lot of a gas station who was followed even on that little loop. So he turned around, He had a very bright flashlight with a very bright strobe and hit him with the strobe and they just drove off.
I've heard that in other places that a very bright flashlight is a great self-defense option because you blind people. They become very, very unconfident in their attack.
And if they do keep coming, you can still use this to smash their nose or whatever and still continue to fight. if blinding them doesn't do it.
But you know, blind them and run seems like a great, great option.
[35:01] You know, no one wants to go to jail or no one wants to get killed. So blind and run seems to be a great, great strategy. So I love this thing.
Thank you, Bella. My wife got this for me. Very happy, very excited to have this. She's kinda like, $115 for a flashlight?
[35:19] I was like, oh baby, you don't even know. So sweet. Let's keep it that way. All right, next from Dirk Pinkerton. Oh my god, this design is just... I can't believe I slept on it even for a month or
whatever, however long I did. This is incredible. All right, this is a Beyond EDC release and is exclusive to Smokey Mountain Knife Works and that is the Night Horse.
[35:47] Beyond EDC Night Horse designed by Dirk Pinkerton and in this case 14 C28N blade steel and G10 handle scales with a incredibly smooth action, really smooth,
action on bearings. Thumb stud. But as you can tell from looking at this thing, it,
It is such, it is a masterful and beautiful interpretation, modernized interpretation of the classic Spanish Navaja.
The big giant, gorgeous clip point folder with the ratcheting lock system that replaced the carry of swords.
When civilians were not allowed to carry swords anymore in Spain and settle their grievances with that method, they started carrying big, big folders,
and they'd tuck them in their waistbands their cummerbunds and pull them out and fight with those, defend their honor with those.
This looks very much with that dramatic, dramatic Spanish clip point blade. This just has, and then the horn shaped handle just really captures and modernizes the spirit of the Navaja. I
this thing and this one is in in 14c 28 and in g10 is like 30 bucks or something 35 bucks.
[37:10] I can't believe how inexpensive this is uh they also have a titanium version of this which isn't nearly as inexpensive but one that i feel inspired to get because this design is just that good and,
And just so beautiful, I kind of want a premium version of it.
It is sickeningly pointy and sharp that way, extremely slicey and sharp on the edge. And this winner, this knife is a winner and I've been carrying it, this 30 some odd dollar knife like I would one of my more expensive knives.
Meaning, usually I defer to one of my more expensive knives as my daily carry, but I've I've been carrying this almost every moment since I've gotten it. been this and the Amtac fighting for pocket time.
[38:03] This thing is awesome. It also rides in the waistline nicely if you're going to do that. If you're into that. All right. Next up, a really great knife that this is one from my brother-in-law and the cool thing about him and my brother, they have me, my style dialed in.
[38:24] As does my mother-in-law with shirts. They understand at this point what I really go for. and my brother-in-law got me this and I've been wanting this.
[38:33] It's the Civivi Waxahachi. A really nice... sorry, did I emphasize that enough? A really nice clip point EDC fixed blade. I love this thing. What is this made out of? I believe it's 9CR,
blade steel and in this is senkut I said sevivi I meant senkut but in in we sevivi senkut fashion it's ground very thin and is very very sharp.
[39:07] It has a beautiful point and just a gorgeous blade shape this reminds me a bit of the cogent there sevivi's very first frame very first button lock flipper has that same contour just a very very very nice looking clip point,
beautifully timed with my with my a love of EDCing fixed blades and b love and current obsession with bowie man so my brother in law nailed it on the button with this he was disappointed when he saw
the Jade Jade G 10. I think from the picture on Amazon, it looked different.
And I was like, I love JG 10. I actually might die these handle scales and make them a deep maroon or purple. But I'm gonna leave them like this for a little while and just enjoy them the way they came. Great knife. This wakuhashi,
wakuhachi. Highly, highly recommend this. Great sheath. Pancake sheath. Not too broad comes with a Terzuola clip.
It's like the tech lock minus the secondary lock. Very nice, very nice carry system and a very nice knife.
Okay, next up is a gift from Jim.
[40:28] This is very cool. This is a sharpener called Angle Pro. And it is a pull-through sharpener, but it's totally different than a pull-through sharpener,
than any pull-through sharpener I've seen, which I sort of dismiss out of hand.
But this thing is awesome and I'm going to use it to bring back this really great but old and very used slicer of my grandmother's.
Oh my gosh, I pulled this out of the drawer. It's dirty.
Someone put this dirty back in the drawer. Sorry.
[41:04] Just calling out my daughter on the internet. I'm pretty sure I know how that happened.
Anyway, in the center here, here's your angle pro, and in the center, here's the lynch pin here. It's got a really cool angle measure and I love that and I'm in need of that.
So basically, you take your blade and you set it in the guide here and you can figure out what the edge bevel angle is. Is it 13 degrees all the way up to, is it 20 degrees?
And then here you have stones that you're gonna pull through but look, they're rounded, they're round stones and they turn also they're angled.
You're not pulling it through two rods and just scraping off steel. These are legit ceramic sharpening wheels.
[42:02] And then on this side you have the diamond. So sharpening and honing basically. This over here is the new edge. These are tungsten blades. This is like if it's... I might actually
start this knife with that and actually scrape off blade steel to start it and then bring it into the sharpening. And I'll have to figure out if it's 19 to 21 degrees, 16 to 18 degrees, or 13 to 15 degrees.
And I'll run it through the diamonds here and then bring it over to the honing ceramics.
[42:36] So yeah, this is a pull through but it's a pull through the different kind. That wheel, those wheels on the angle make all the difference. So very much looking forward to,
resurrecting grandma's slicer after I wash it or after someone I know washes it. Thank you, Jim for this awesome sharpener. Oh, it's two gifts I'm thanking him for. But one of them
was a time release thing. This now I can throw knives away. Okay, lastly, in the state of the collection, I am basically filling finishing up my Cold Steel Voyager XL collection. You
You know, they have five blades.
They have the, they have the Chris, the drop point.
They have the Tonto, the...
[43:29] The clip point and the someone's yelling at that they're screaming right now. But anyway, I'm getting the Oh, the the Valkyra.
So I just got this. I have two more to get because I gave these away a while ago and didn't realize that I didn't want to.
So I got the Voyager XL Tonto. I wanted it with serrations.
I wanted that I have so I have a Valkyra which has the S shape blade in the serrations and then this totally straight edge with the serrations. I do love cold steel serrations and I or I just like serrations in general and I think I,
generally tend to prefer them fully you know a full serrated blade so I know it's It's not popular. It's not a popular way to see it.
But if you like knives for their tactical value, you'll see the use in the serrations.
Also, very utilitarian, especially if you're cutting fibers, things like rope.
Look at how the serrations terminate at the tip.
[44:38] So it used to be that last little run of those five teeth was just straight edge. So that last little bit would be straight edge and then it would angle up.
They took on this one, they took it all the way to the tip and there's a little tearing tip.
[44:55] This, this edge, this front edge terminates in a little tearing triangular tip there and then it goes right into serrations. I mean, you know, it's, it's a pretty efficient cutting and slashing knife.
So this thing is and puncturing due to that tip. So very happy to have one of these back in my collection and I will be continuing with the clip point that is on the way I found one for a good price.
I found one for I think at Blade HQ. They've been sold out for ages so I was shocked to find them.
So I will have that portion of the cold steel. I'm going big cold steel lately.
I just know that's part of my DNA, my knife collecting DNA. the Knife Junkie at thenifejunkie.com to catch all of our podcast episodes, videos, photos, and more.
[45:53] All right. So now it's time to take a look at the lucky number seven giveaway knives. Now, these are seven really cool knives of varying value, but all picked for their coolness.
Some of these have been donated to the channel. Thank you, Dave, of this old sword. great knives here and I want to thank you guys and gals for
tuning in and being a part of the show. It's greatly humbling and greatly appreciated. So all you have to do between now and next Wednesday, what next Wednesday, January 11,
2023, that is, is type a comment in this in the comments of this video. Once you've subscribed.
[46:42] That says I'm in and then you're in, I will take a tally of all the names and those names will go on the spinning wheel of destiny and on this show next week we will spin that
wheel seven times and announce seven winners for these following seven knives this first one was really hard not to just subsume into my own collection this
thing is cool might have to get one myself this is the Acre II by Miguron knives now I showed off one a while ago wasn't this version but it is a clean
classic smooth just beautiful drop point blade very very very nice and classic.
[47:26] It's got a crowned spine and this one has gold liners that don't drive me nuts I remember the when Civivi first came out the Praxis had gold liners other what
are they thinking here it looks beautiful this is a this could easily be a gentleman's knife. It could also easily take care of a lot of work. You can tell it's pretty,
stout and sturdy, but the looks of it, man, it is lux. So I really like this knife. This is the DC-53 MIGARON. I believe this is 14C28N. Beautifully contoured and sculpted G10 handle scales,
front flipper, nice titanium pocket clip.
[48:13] Very classy. Classy. So yeah, we'll be giving this one away. I'll line these things up so we can take a look at them after the fact.
Next up, this is a very unique and beautiful and seemingly useful knife by Petrified Fish. This is the wing.
Just beautiful organic lines.
[48:33] And then you open it and it's got that wicked blade. I love that blade shape. You've got the nice swedge there, you've got the high height flat grind, but just that that blade shape is just beautiful and it's,
presented at a great angle from from that weird looking handle. That organic,
wing-like handle you can see the
the milling in here that sort of evokes wing, but just a really cool knife. Now, Petrified Fish is just a weird name for a company. And then to name something by Petrified Fish, the wing.
[49:12] Is also weird, but I don't care. If it's wrong, I don't want to be right. I just love how this feels in hand and it just looks unique and cool. And not for nothing, this would make a great,
tactical knife if you needed it to, you know, or a self-defense knife if you needed it to because it's large capable,
Comfortable it has a great traction plan, but on the whole this will be a conversation starting great looking.
[49:39] EDC and great performing EDC. What is the this is D2 blade steel?
All right, that is the petrified fish wing. All right. Next up is the Maxxace Balance K I've had these on the channel recently. I love these knives. This one, what I love
about the Balance K and the Sandstorm K and the other K models from Maxxace is that they are dressed down versions of dressier knives. So you can get the
Balance T, maybe it is, or the Balance, just the did up one, where the handle is fully sculpted and the blade is fully sculpted and you have a nicer blade
steel like M390 this is K110 which is analogous to D2 and you get the beautiful sculpted pocket clip and and the titanium well this if you like that,
is a more affordable version and man what a great EDC this is very thinly ground full height flat grind ground blade this is these this reminds me a a little bit of like an SE, homeless or something like that, just in your pocket.
[50:52] That sharpening choil can be used if you've got slender fingers, but I'm pretty sure that's just a sharpening choil. Really nice action and a great feel in hand. Is the Maxx Ace Balance K.
This next one is, I realize it's actually more premium than the others in terms of, Well, in terms of a lot in terms of materials and designer, this is from Tepe designs.
This is the Tucson 381 TS 381.
[51:28] A blackwash titanium frame lock folder, beautifully done, slender slabs of titanium that have no milling, no weight relief because they're
not needed. They're slender slabs. That beautifully crowned blade is M390 blade steel.
[51:51] And it's got the Tepe Designs logo there. Very sharp, thin, really thin, pointy blade.
You've got the nice crowning in the choil there. So if you do put your finger in there, it's nice and rounded and comfortable.
Just like the spine, which is crowned all the way down.
[52:14] Just a really cool knife. Tucson, my experience with Tucson has been positive. nothing but positive. Very cool, limited issue knives in great materials from great designers,
for a reasonable price. This one M390 and titanium from Teppi Designs. That's the TS381.
They're all numbers, so I lose track. This next one is from a Tucson affiliated company. company. I believe this is their Civivi. This is their down market brand, their budget brand, and it's Six Leaf. Interesting name. This is the Six Leaf.
[52:59] SL-02 and this thing is cool as hell. Look at that blade shape. I don't even know what you call it, but I will call it a double humped nightmare ground spear
point. Double hump, nightmare ground, spear point. Now the reason I call it nightmare grind is because if you were to grind that by hand it would be a
nightmare. It's got a pretty decently thick blade stock there and you can see how it maintains its thickness up towards the tip. But to make it so that
the tip isn't blunt, they double bevel towards the tip. I think it looks cool as hell. And then of course it has its own, it has a cutting edge, but I like how it,
it breaks from fat to that tertiary bevel there. I guess no, that's the secondary bevel.
[53:52] Before you get to the third and cutting it. It's got burlap micarta and a nice choil up here, great landing spot to come up and use that blade close up. It says SLO2 rattlesnake.
So I guess that's the name of this one, the Rattlesnake. It's got great action, a nice flipper, drop action. And it's a little chunky in hand, I got to say.
But so stylish, so cool. Another conversation starter, deep carry pocket clip.
That is the TS-O-T-E-R-I'm sorry, the SL-02 rattlesnake.
[54:35] Sorry, I said it like that. Okay, next up, this has been the favorite Kube knife. This was probably the favorite Kube knife of 2022.
Not my personal favorite. I do like it a lot, but this was on everyone's list.
This is the Kube Momentum.
[54:53] And this one's in that really cool Camo G10. Great front flipper.
Just incredible front flipper. If you're a total front flipper reject, this is the knife for you. And you're interested and you want to hang out with a cool guy, a cool kid, get one of these because it's easy.
Us old farts can do it, no problem. Plus, it's got great action on the thumb stud, whether you spidey flick it or use your thumb.
And the blade is awesome. I mean, that's a great blade shape. shape. I love the swedge, very attractive swedge, which gives you a better penetration at the tip, but nice and thin behind the edge and it's kind of a continuous belly.
But since it starts in a downward trajectory, that equals having a flat there, so that works great. This thing is awesome.
This is a monongus design and it's in D2. Love I love this thing. So smooth. I think Hube is awesome. I think they make just incredible knives.
Especially for what they charge. Very drop shutty and awesome knife. You will love it.
[56:05] Okay, so last up in the lucky number 7 giveaway. You'll know why this is hard for me to part with. But this is me making sacrifices and being a good person.
Alright, I'm giving away in appreciation this dagger vendetta. That is a big blade. Let's see, let's see how long is it?
One, two, three, four, five inches. That is a five inch dagger like blade.
It is of course only sharp on the cutting edge. It does not have a double edge like a dagger, but it's beautifully ground D2.
Dagger is a Russian knife company. I'm not sure if these are made in Russia, but they are a Russian knife company and they do a lot of cool stuff like this.
And this is the first dagger I've ever had come through, come through here.
And it's, it's, I have mixed emotions about giving it away cause it's big. It's a big folder and I love big folder.
You got your skull clip. You got your skull, glass breaker tip there, a small frame lock folder and a secondary lock there.
[57:19] Okay, so that is the lineup here. This is the lucky number seven giveaway. So, comment down below. I'm in. Make sure you subscribe and put I'm in. And if you are in,
that means your name will go on seven wheels and you'll have seven chances to win one of these cool, cool, cool knives. A Megaron Acre, the Petrified Fish Wing, the Balance K by Maxase,
the TS381 by TwoSun, the 6 leaf SL02 Rattlesnake, the KUBI Momentum, such a sweet one, and this incredible long dagger knives vendetta. So be sure to comment down below. I'm in. And subscribe.
All right, thanks for joining me on this supplemental. I want to wish you a very, very happy, healthy, but mostly healthy and prosperous. New Year 2023. Think of new ways that you can.
[58:21] Be a great person and be a better you. I'm going to try and do the same thing. And I'll see you on the other side. All right. For Jim working his magic behind the switcher, I'm Bob DeMarco saying until next time, don't take dough for an answer. Thanks for listening to the ninth junkie podcast.
If you enjoyed the show, please rate and review at ReviewThePodcast.com.
For show notes for today's episode, additional resources, and to listen to past episodes, visit our website, TheKnifeJunkie.com. You can also watch our latest videos on YouTube at TheKnifeJunkie.com slash YouTube. Check out some great knife photos on TheKnifeJunkie.com slash Instagram and join our Facebook group at TheKnifeJunkie.com slash Facebook.
And if you have a question or comment, email them to Bob at TheKnifeJunkie.com or call our 24-7 listener line at 724-466-4487 and you may hear your comment or question answered on an upcoming episode of the Knife Junkie Podcast.
[59:18] Music.
Share This With a Friend >>>
For early access to The Knife Junkie podcasts and YouTube videos, receive Knife Junkie stickers and be entered into the monthly knife drawing giveaway, join The Knife Junkie's Patreon group of awesome supporters.
Knives, News and Other Stuff Mentioned in the Podcast
Pocket Check
ZT 0630
Jack Wolf Knives Venom Jack
Hogtooth EDC Tanto
Boker Plus Texas Toothpick (ESK)
State of the Collection
Cold Steel Wild West Bowie
Cold Steel Khan
Amtac Blades Northman with Trainer
Nitecore P20iX
B'Yond EDC Nighthorse
Sencut Waxahachie
Cold Steel Voyager XL Tanto Serrated
Lucky #7 GAW Knives
Miguron Akri II
Petrified Fish Wing
Maxace Balance-K
Two Sun TS381 Tepe
Sixleaf SL-02
Kubey Momentum
Daggerr Knives Vendetta
Let us know what you thought about this episode. Please leave a rating and/or a review in whatever podcast player app you're listening on. Your feedback is much appreciated.
Please call the listener line at 724-466-4487 or email bob@theknifejunkie.com with any comments, feedback or suggestions on the show, and let us know who you'd like to hear interviewed on an upcoming edition of The Knife Junkie Podcast.
To listen to past episodes of the podcast, visit theknifejunkie.com/listen.
Today's podcast in sponsored in part by Send a Card Online.  Send a Card Online is a website where you can create a beautiful greeting card, thank you card, sympathy or get well card, graduation card, "thinking of you" card, birthday or anniversary card, or any type of greeting card that you'd like to mail to someone you care about. Cards come in either postcard style, large oversize, or traditional two-panel and three-panel cards. You can also choose from a card catalog of pre-made cards, or create your own with your own pictures and text. The cards are printed in full color, stuffed in an envelope, sealed, stamped and mailed — NOT email — to your recipient. And right now, you can get a FREE greeting card just by visiting sendacard.online. Don't miss that upcoming birthday or anniversary or special occasion! Go to Send a Card Online right now!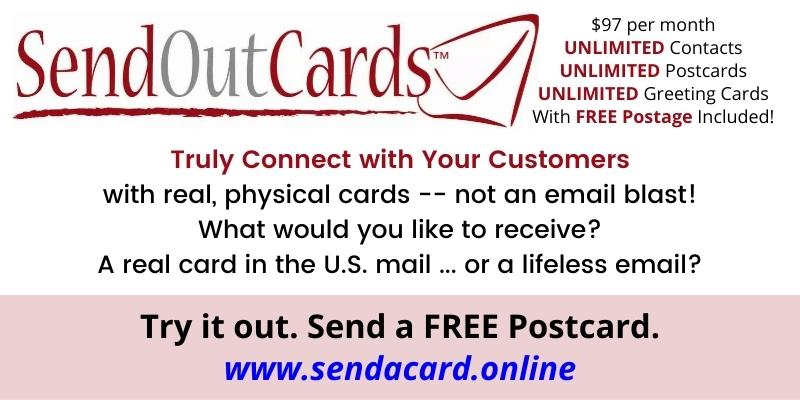 Shopping for a Knife?
Support The Knife Junkie Podcast and YouTube Channel by Buying Through My Affiliate Links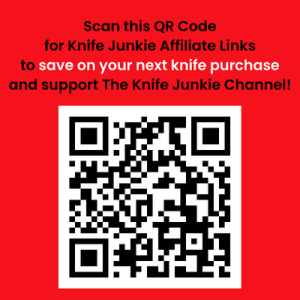 Bamba Forge
eBay
Field Supply
James Brand
Knives Ship Free
Off-Grid Knives
Vosteed Knives
WE (Civivi) Knives
Other Products and Services
Podcast Hosting
Website Hosting
Groove (Free Account) – Replace 17 Apps/Services in Your Business
Knife Books
Rakuten (Cash Back for Shopping Purchases)
Upside App (Cash Back for Gas Purchases)
TubeBuddy (Free Browser Extension and Mobile App for YouTube Creators)
Follow The Knife Junkie
Visit The Knife Junkie website
The Knife Junkie Listener Line — 724-466-4467
Email The Knife Junkie
Follow The Knife Junkie on YouTube
Follow The Knife Junkie on Instagram
Follow The Knife Junkie on Twitter
Join The Knife Junkie Facebook Group

Affiliate Disclosure
In the name of full transparency, please be aware that this website contains affiliate links and any purchases made through such links will result in a small commission for me (at no extra cost for you). If you use these links, I might be rewarded credit or a small commission of the sale. If you don't want to use these links, no problem. But know that I truly do appreciate your support.