Show Highlights
Jim, aka "The Knife Newbie," is in for a surprise on this episode of The Knife Junkie Podcast. Bob "The Knife Junkie" DeMarco brings out a collection of six knives to show off — and then has Jim pick one out that will be his everyday carry (EDC) knife for the next couple of weeks. Guess Bob was tired of seeing Jim's Swiss Army Knife week after week!
The choices:
Cold Steel Steelwill Cutjack
Buck Canoe
Benchmade Mini Griptillion
Boker Lateralus
Real Steel Metamorph
Sypderco Endura
And which one did Jim choose? You'll have to listen and find out.
Which knife would you have chosen — and why? Call The Knife Junkie listener line at 724-466-4467 and let us know.
Pocket Check
Jim continues to carry his Victorinox Swiss Army Knife and Bob has his normal three knives (again):
Spyderco Spidiechef
GEC #38
Cold Steel Broken Skull, pink handle (his usual)
Segment 1 – Ships in the Night – the Real Steel Metamorph
The Real Steel Metamorph is featured in this edition of "Ships in the Night," The Knife Junkie introduces us to one of his newest knives, the Real Steel Metamorph.  It's his first Real Steel knife, it's his first front flipper and it might be the first budget-minded high-design knife to kick some heavy hitters out of his pocket … temporarily anyway.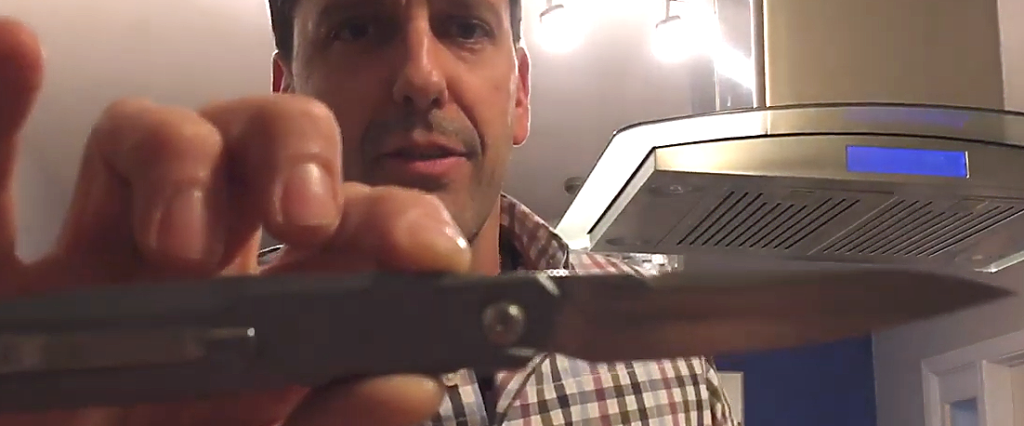 The handle is completely neutral and accommodating to all grips and absolutely geared to EDC versatility. The Sandvik 14C28N blade is very sharp and thin and slices paper with the best of them, I think it will make an outstanding steak knife. It has a generous run of jimping for your thumb in standard grip and for purchase on the extended portion of the tang that forms the front flipper.
I like this better than and find it a great alternative to the Benchmade 940. I think Metamorph beats the 940 in looks, "sliceyness" and possibly fit and finish. Oh yeah and it's $100 less. Better than the 940, that's how good my first impressions are of the Real Steel Metamorph.
Segment 2 – Walk and Talk
How good are your ears? Listen carefully in this edition of "Walk and Talk" and see if you can identify this featured knife. If you know, call The Knife Junkie listener line at 724-466-4467 and let us know.
Show Highlights / Key Points
[00:42] – Pocket Check
[3:27] – Ships in the Night — the Real Steel Metamorph
[6:02] – Snobbery
[6:20] – Styles of knives to collect
[6:48] – Justifications for collecting knives
[7:15] – Jim picks a new knife
[7:48] – The set-up
[8:06] – The 6 knives
[8:48] – Cold Steel Steelwill Cutjack
[10:05] – Buck Canoe
[11:33] – Benchmade Mini Griptillion
[14:18] – Boker Lateralus
[17:03] – Real Steel Metamorph
[18:33] – Controversy: The Real Steel Metamorph Better Than The Benchmade 940
[19:19] – Call the Listerner Line (724-466-4467)
[19:29] – Sypderco Endura
[20:19] – The Spyderco Hole
[21:20] – Why Jim Likes the Spyderco Endura … and the Buck Canoe
[22:25] – Consdierations for the Buck Canoe and the Spyderco Endura
[23:23] – Jim Decides
[23:35] – And the Winner Is?
[24:15] – The Knife Junkie on YouTube
[24:48] – Bob geeks out on the Buck Canoe
[25:33] – Good beginner knives, but they're not all cheap
[26:17] – Walk and Talk Segment
[27:05] – Call the Listener Line and Identify that knife
[27:35] – Show Wrap-up
[28:17] – Jim has a new knife
[28:35] – Jim's Deciding Factors for his new EDC
[29:56] – The Knife Junkie's Final Word